2012 Fall / 2013 Winter Fashion Trends. Ready or not, fall will soon be knocking on our doors, and with fashion week behind us, we now have insight on what trends will be hot for the 2012 fall and 2013 winter season. With the hottest colors of the season being shades of pink, winter white, and gold it's enough to bring out the girlie glamorous side in everyone. Look below to see the hottest trends for this fall season.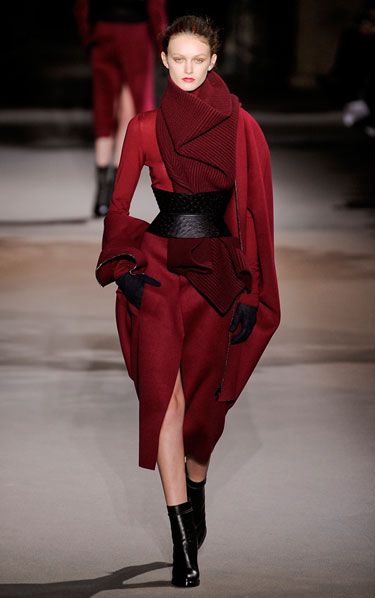 This Season's Hottest Colors : Gold, Pink, Bold Hues, Blood Reds, and Winter Whites.
Shiny gold colors were favored in the form of sequins, and  glittered sheen this season and could be seen in the form of dresses, and accents on lavish jackets.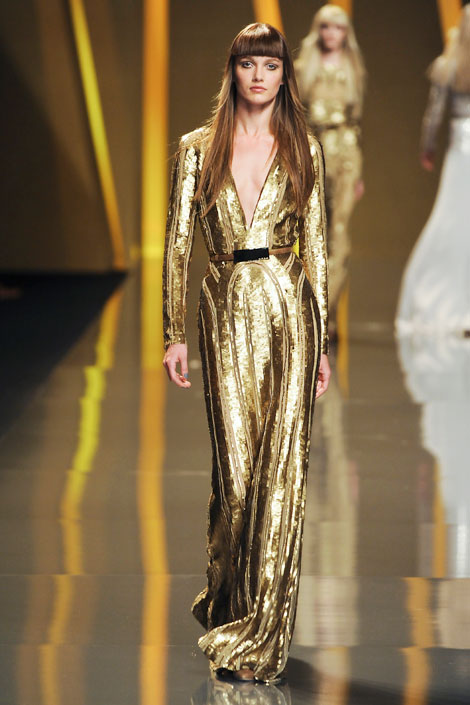 If you love pink, you'll love it even more this season. From shades of baby soft pink hues to bolder fuschia variations.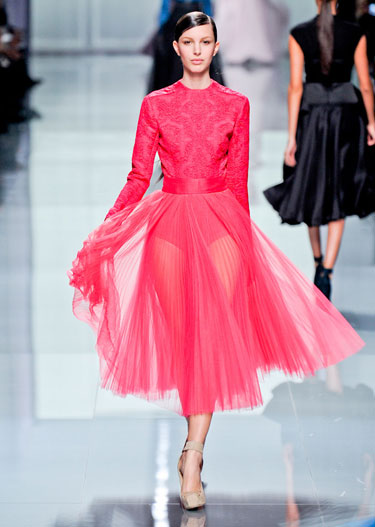 Think vampires when it comes to red hues this season, blood themed hues ruled the runway in the form of winter outwear, dresses, sweaters and skirts.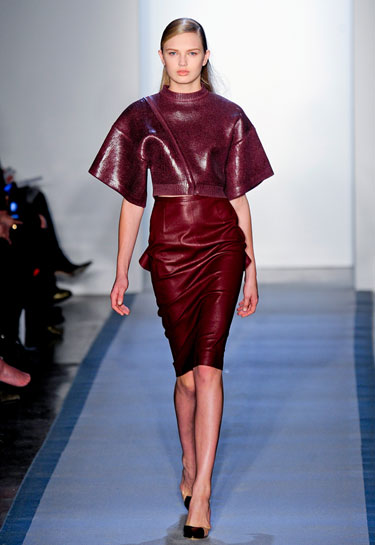 If blood red isn't your hue, try some of this season's winter whites.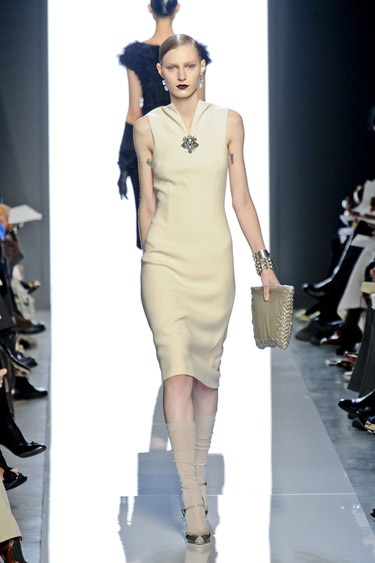 This Season's Hottest Silhouette – Boxy and Oversized
The runway was filled this season with boxy oversized sweaters, oversized outerwear styles, and roomy trousers.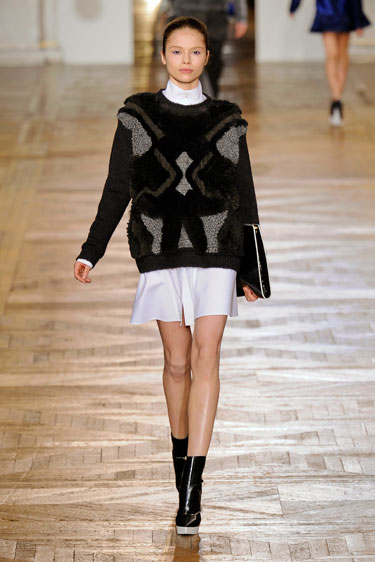 Hottest Textures and Fabrics – Colored Fur,  Shiny Leather, and Velvet
While fur has always been a classic fall fabric, this seen it's being updated with bold and vibrant color selections. Wear it if you dare.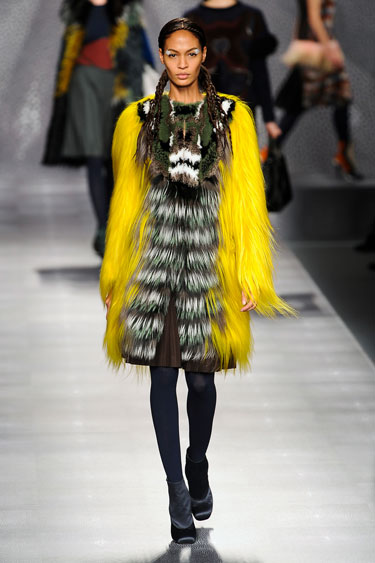 Shiny and gloss leather material is preferred this season over matte leather pieces.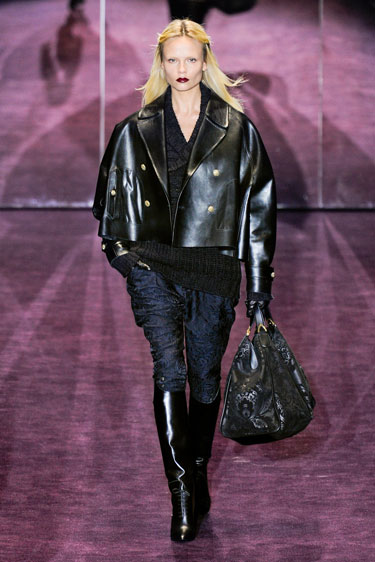 Soft velvet fabrics are the most sought after texture for the season.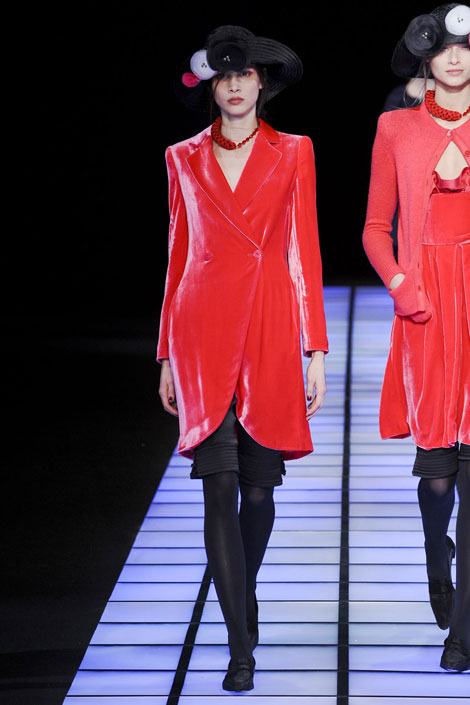 Main Fashion Inspiration For Fall 2012 – Oriental Influence, Military Style, and Renaissance Inspired.
This season there were three main fashion focuses that were seen by designers, clothing either had a strong oriental influence, a strong military presence, or a soft renaissance flare.
The Oriental presence, was seen in the form of kimono style dresses with soft floral and gold prints, as well as being featured in outerwear items.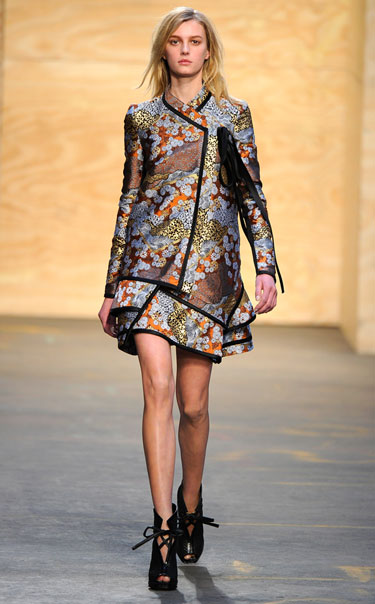 Military styles ruled the runway once again, stand out in hues of khakis, browns and greens.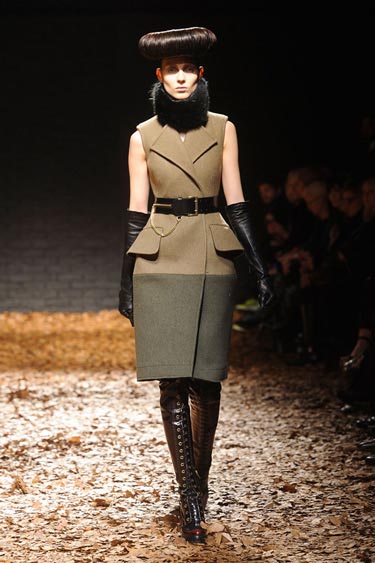 Make a  Renaissance era statement by being seen in ornate details and gilded embroideries.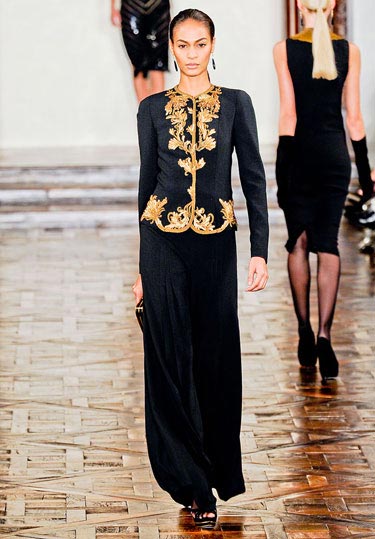 More Trends for This Fall Season
2012 Fall Hair Trends

2012 Fall and Winter 2013 Fashion Trends
2012 Fall Nail Trends

More Fall Hair Ideas

2012 Fall Makeup Trends
Fall Fashion Trends 2012 – Oriental Style / Asian Influence
2012 Fall Back to School Fashion and Clothing Trends
2012 Fall and 2013 Winter Boot and Shoe Trends
Top Handbag Trends For Fall 2012 and Winter 2013
Fall 2012 and Winter 2013 Makeup / Beauty Trends
Fall 2012 and Winter 2012 Jewelry Trends
Related articles