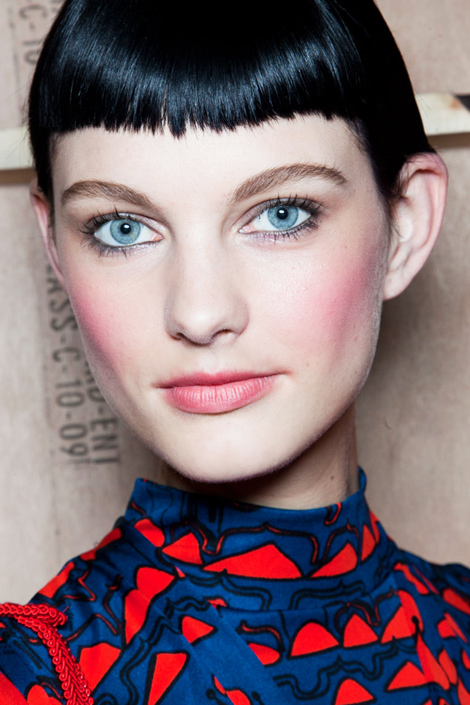 2012 Fall Makeup and Beauty Trends. Now that you have your wardrobe, and your hairstyle picked out for this fall, it's time to make sure your makeup and beauty routine is in order.
From fall's classic trend of dark lips, to color-blocking lid colors and defined bold eyebrows. This season's hottest looks consists of old fall classics, and new modern makeup ideas. Look below to see the hottest trends for this fall season.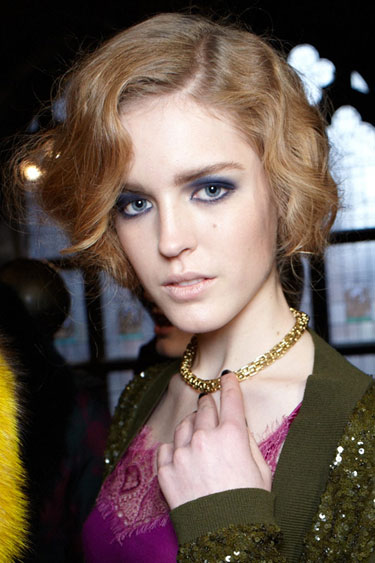 Dark Lips – Every fall season brings forth the trend of dark lips ruling the runway, and each season brings a new dark color for us to lust over. This season designers and makeup artists favored deep wine colored lips with deep undertones. This trend is best worn with a clean makeup look so that you lips can really pop.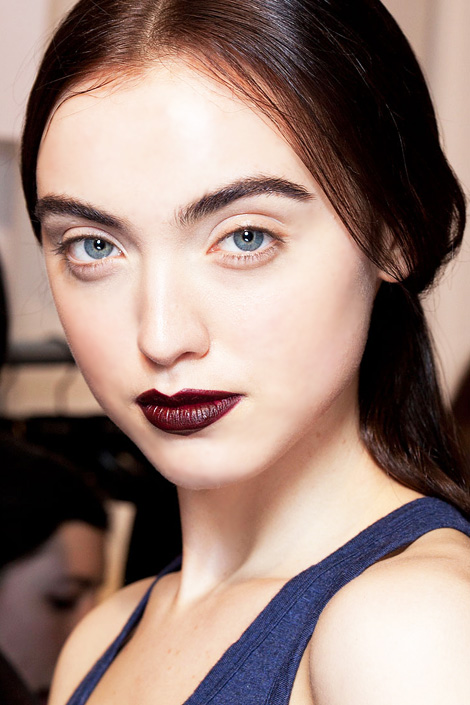 Dramatic Winged Liner – While the look of winged out liners has been in play for awhile now, this season the look has become even more dramatic. Try this trend in color or a really dark black to really grab some attention.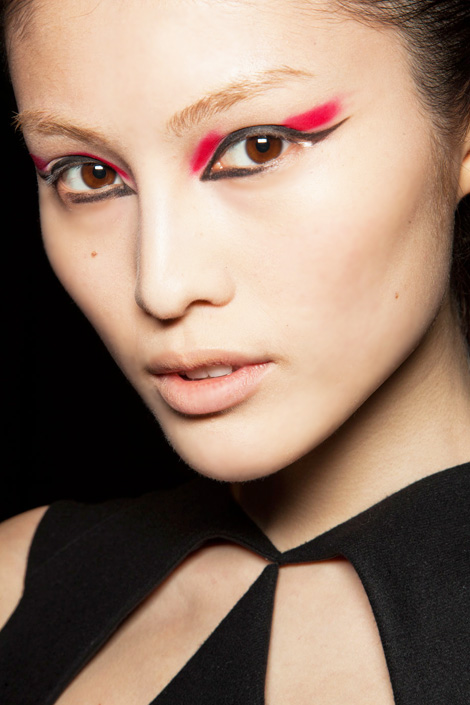 Thick Full Eyebrows – You can skip your in between tweezing sessions this fall since thick and defined brows are now ruling the beauty scene. If you're lacking is the fullness department, fill in your brows with powders and penicillin to yield a stronger look.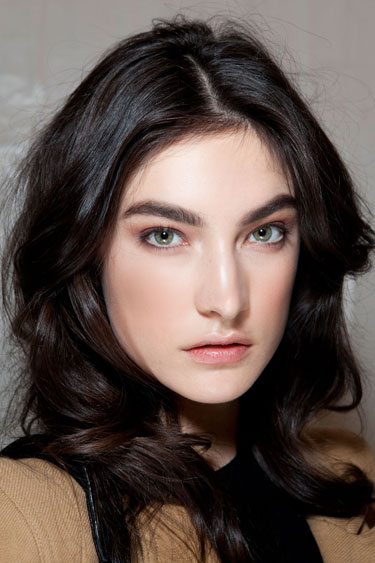 Color Blocking Eyelids – With the color blocking trend taking over the fashion world, it was only a matter of time before it crept into our makeup bags. Try this trend by layering bold colors on your eyelids.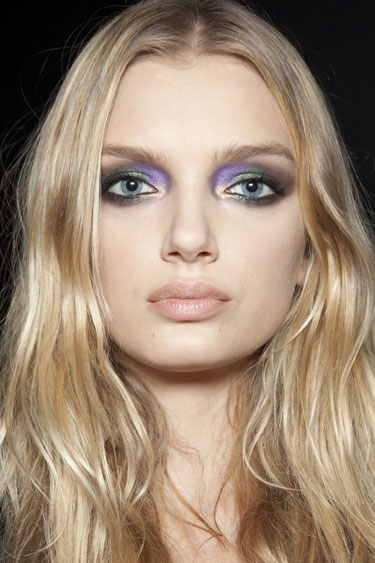 Soft Makeup – One trend that I adore is the barely there makeup. It gives us chance to let our skin breath without all the heavy layers of daily makeup abuse. Try this trend by concealing your trouble areas, dusting a light powder to set, one – two coats of mascara, and lip balm. Or you can bare it all if you so please.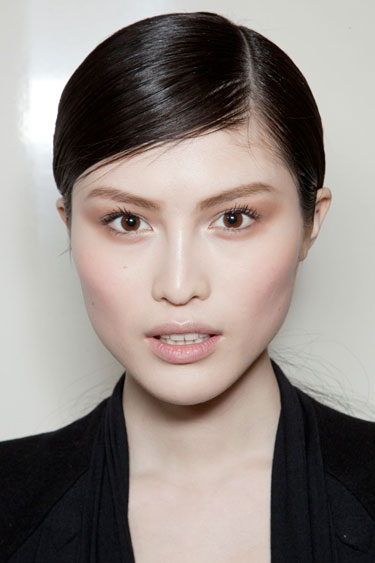 Faux Eyelashes- We're not talking your regular run of the mule fake lashes, this season makeup artists cleverly created fake lashes through the use of makeup. You can try this trend by taking stokes of your black eyeshadow and creating the look of lashes.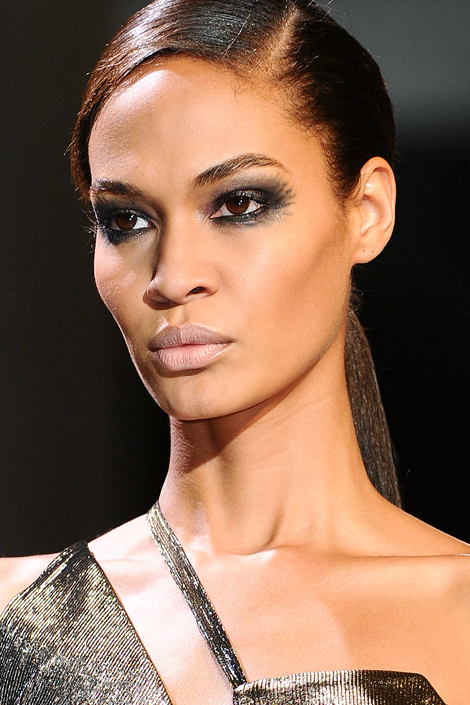 Rosy Stained Cheeks – For a flushed look for fall, makeup artist loved using rosy blush hues on their models faces, light blending is necessary for pulling off this trend.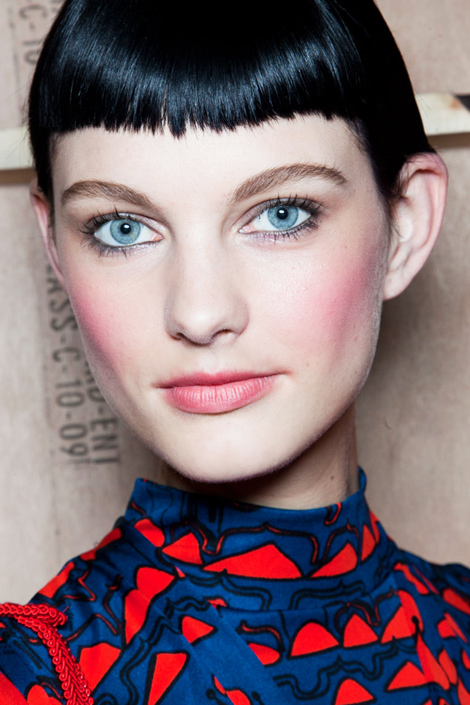 More Trends for This Fall Season
2012 Fall Hair Trends

2012 Fall and Winter 2013 Fashion Trends
2012 Fall Nail Trends

More Fall Hair Ideas

2012 Fall Makeup Trends

Top Handbag Trends For Fall 2012 and Winter 2013
2012 Fall Back to School Fashion and Clothing Trends
2012 Fall and 2013 Winter Boot and Shoe Trends
Related articles