Sephora Hello Kitty Head of the Class Fall 2012 Makeup Collection. Hello Kitty is at it again with yet another wonderful Sephora makeup collection. This time she's head of the class is the new fall back to school collection. She looks so cute wearing nerdy classes. Available exclusively at Sephora, the collection features a new eye and face palette, brush set, makeup bags, and compact mirrors. Available in stores now. Look below to see what's in the collection.
Hello Kitty Head of the Class Palette ($36)
It's easy to recognize the nerdy cute pattern which makes the desire to experiment with subtle and classy makeup styles even more intense. 'Hounds-tooth and plaid, topped with bright hints of red and fuchsia' along with fun glasses are the elements which best highlight the theme. Soft, beautiful tones are the most suitable for school and the choices are extremely flattering. The blush is filled with good for you strawberry, grapeseed, and apple extracts for a flawless overall look.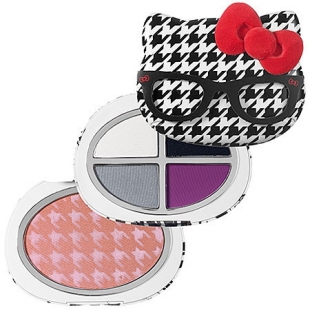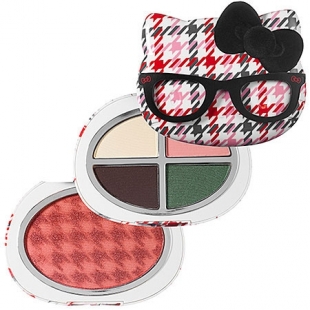 Hello Kitty 3-Piece Brush Set ($35)
Gorgeous tones and a good perspective are not enough to get a head-turning makeup look. Perfect or should we say 'purrfect' application is a key factor that determines success. For ensuring you look gorgeous every time, the collection features three handy brushes:
Eye shadow brush
Crease brush
Eyeliner brush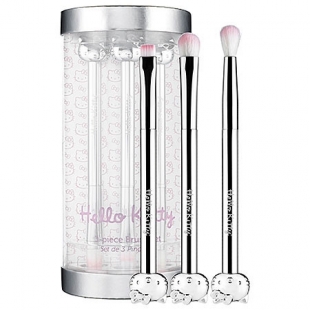 Hello Pretty Makeup Bag ($29)
Carrying your fav makeup products in style is a definite must. For this purpose the collection features cute polka dots and the beloved theme symbol. The black and white combo with a bit of gold simply spells style perfection.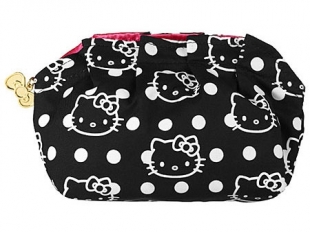 Head of the Class Compact Mirror ($19)
With the multiple possibilities the collection offers, we bet you'll be tempted to check your look all day long. No worries, the line has you covered. You can choose between two cute plaid pattered compacts with feature a regular mirror and a 3x magnification on the other side to ensure no important detail is ignored. Best of all, both options are purse-friendly.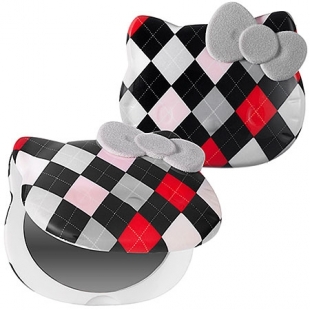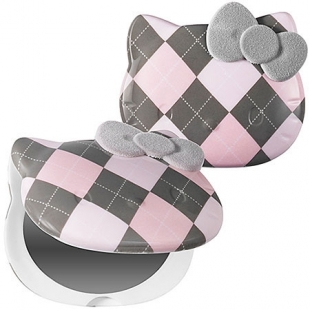 Related articles