2012 Fall / 2013 Winter Nail Polish Trends. With some of the latest nail collections for this fall season already hitting the market, we now have better insight into what the latest nail trends will be come fall. Plus there were tons of drastic styles shown on the runway during New York fashion week.
The most popular trends included dramatic tones for fall, deep burgundies, navy blues, and dark metallic hues. The trends of course didn't stop there, look below to see the most wanted styles from New York Fashion Week.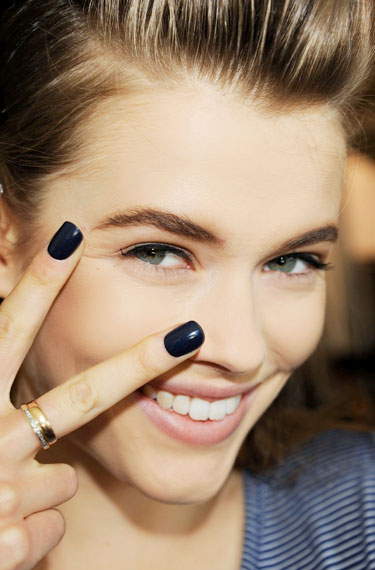 French Manicures – Add a modern twist by leaving the base muted and nude, while painting the tips something dramatic like red or black.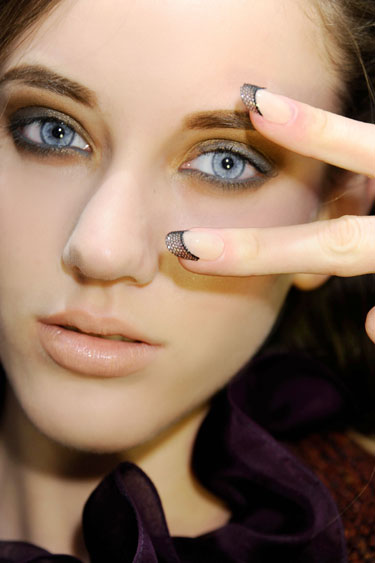 Reverse French Tip – The trend of reverse french tips were still a favorite on the runway. Pull off this trend by painting your nails, and leaving the bottom clear or muted.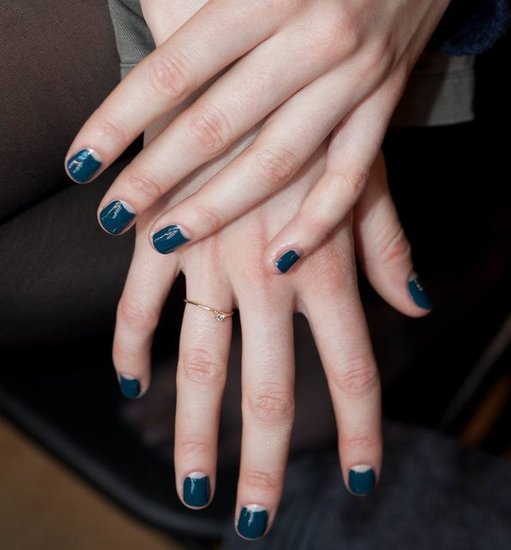 Soft Shades – From pale whites, to light gold undertones, to muted and nude, softer colors create quite a spring feel to fall wardrobes.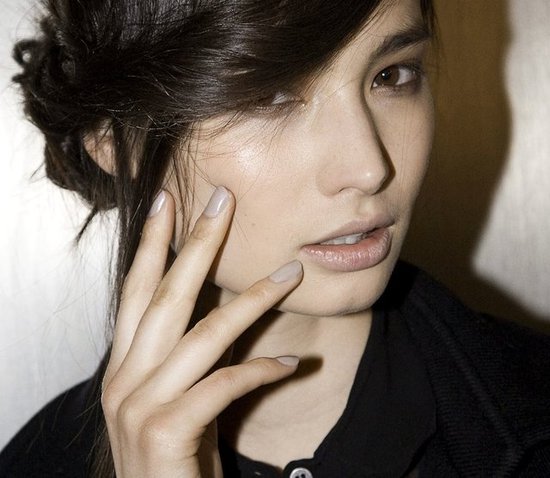 Creative Designs – From Polka dots to leather textured nails, creativity is welcomed in all forms featured on nails this season.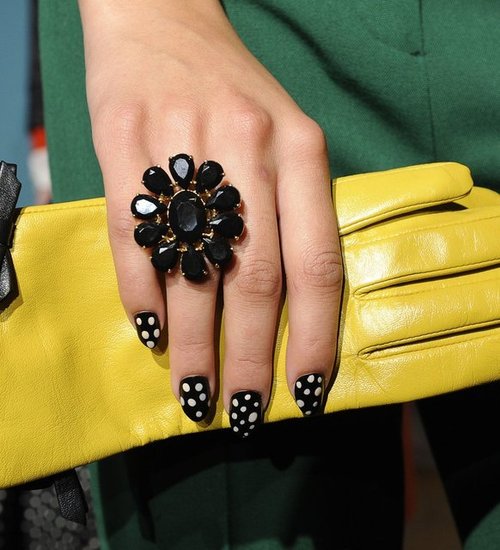 Bold Metallics – From dark variations to shimmery bold golds and silvers, be sure to give your nails a shine in these coveted selections.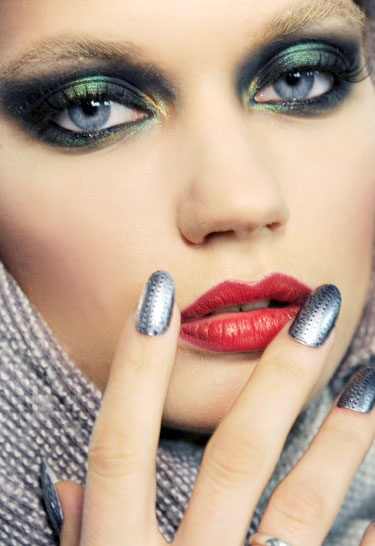 More Trends for This Fall Season
2012 Fall Hair Trends

2012 Fall and Winter 2013 Fashion Trends
2012 Fall Nail Trends

More Fall Hair Ideas

2012 Fall Makeup Trends
Top Handbag Trends For Fall 2012 and Winter 2013
2012 Fall Back to School Fashion and Clothing Trends
2012 Fall and 2013 Winter Boot and Shoe Trends
Related articles