2013 Fall Handbag Trends. Handbag lovers rejoice, since New York Fashion Week has already showcased the hottest trends to covet and lust over for the fall 2013 season. When it comes to handbags, every true lady owns and wears them with pride, and for the really chic modern woman of today, you probably have a closet full of fun trendy bags ranging from blues to greens, oranges, and even purples. If you're a handbag stalker like I am, then you can wait to see what trends hit fashion week this year.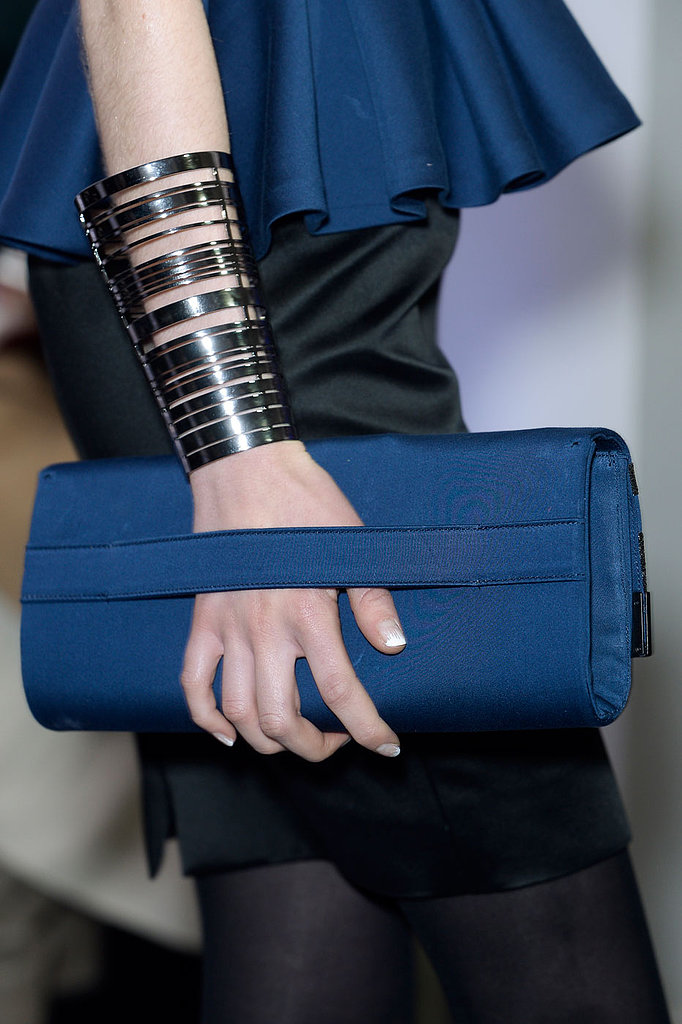 Last summer season was all about clear see-through bags that left little to the imagination, and the main silhouette of the season included smaller bags that were chic, but left little items that could be carried. While smaller bags are still a thing, this fall offers bigger and roomy bags as large as one can carry. From bowling style bags, to briefcase silhouettes, one things for sure you won't have any trouble having to leave anything at home. If you're the type of gal who likes to show off, be sure to check out textured and 3d effect style bags. Bags that feature fur, fringes, and tons of of embellished crystal and studs are definitely must haves all season long.
Clutches are another trendy heavily on the rise, and if you don't already own a clutch, bags as a whole being clutched are now a hot new thing. What we mean by this, is that designers are completely head over heels when it comes to designing clutch bags, with this being said bags in any shape such as totes, satchels etc are now being held like ones. The confusing yet completely fun side of this trend, is that now clutches are being made with tons of crafty handles which can be found at the side of the bag or on the top of bottom. This has created a blurred vibe  when it came to the runway. Other note worthy trends on this year's runway include dark colored handbags, fold-over clutches, handbags that can be thrown over the shoulder, uniquely shaped bags, and fan-out side satchels. Look below for more daring trends, and be sure to read fashion and hair trends for more of fall's most sought after styles.
Large Over-sized Bags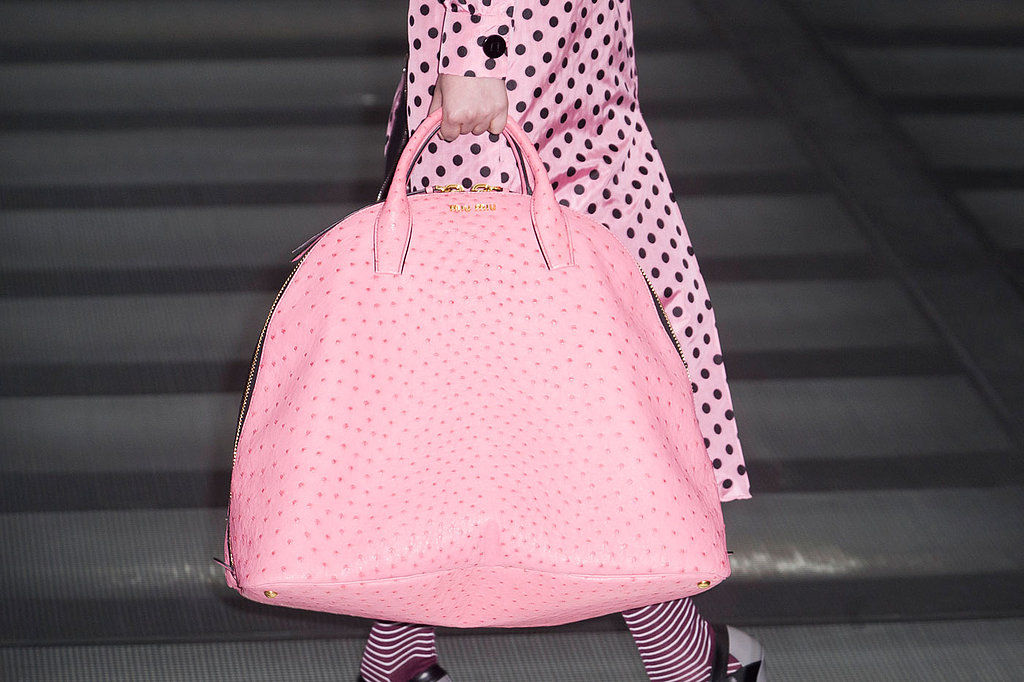 3d Effects, Fur, Fringes, Embellished Details
Clutches and Hold Your Bag Like It's A Clutch Bag
Clutches With Handles
Dark Colored Bags
Fold Over Bags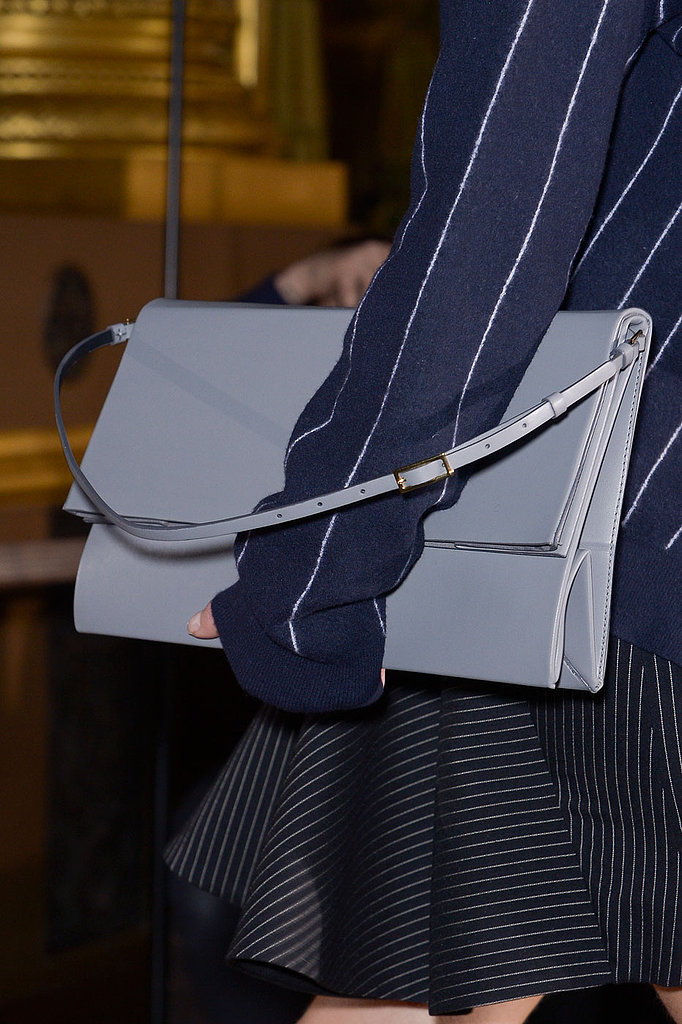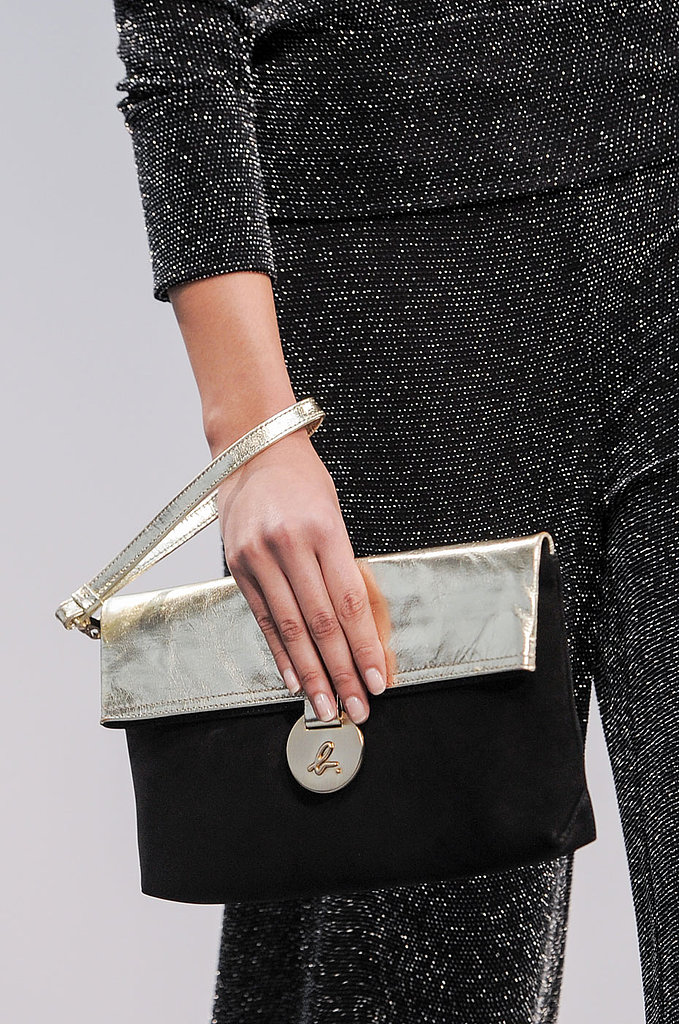 Unique Shapes
Fan-Out Sides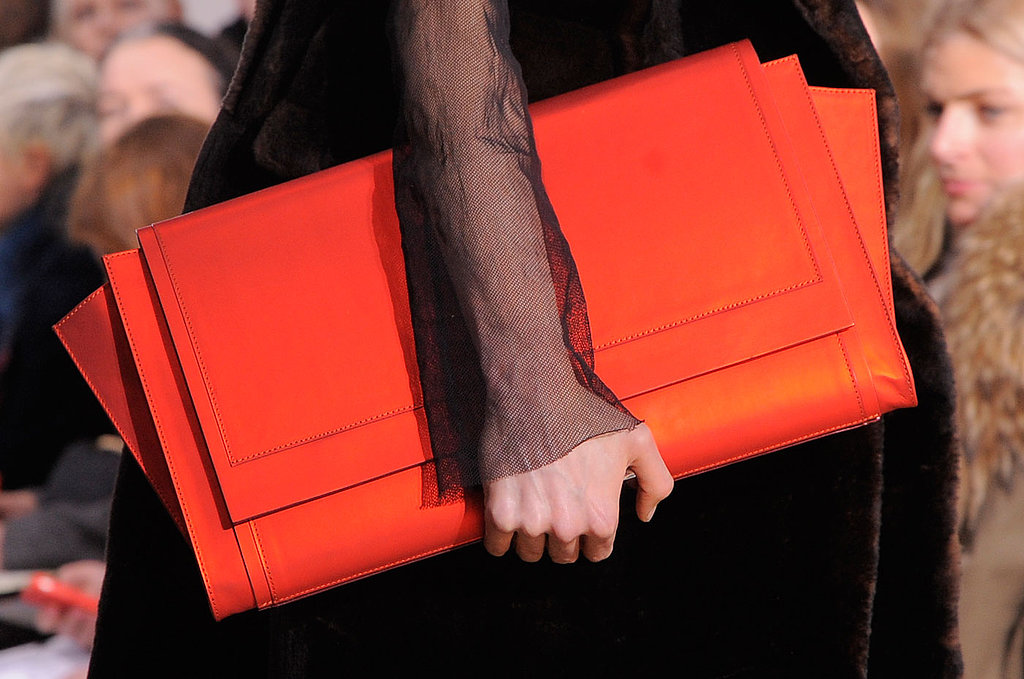 Shop Handbags

Related articles