2013 Fall / Winter 2014 Hair Trends. Shake up your summer tresses with the latest fall hair trends. Before we know it, we'll soon hear the fall leaves once again being crushed underneath our fashionable boots. While we still have quite a few ways to go, since New York Fashion Week just ended, it's time to reveal all of the most sought after styles from the event. Fall is quite the season to introduce yourself to a new hairstyle, or a new wardrobe selection, it's known as the season of change, so why not change up your look?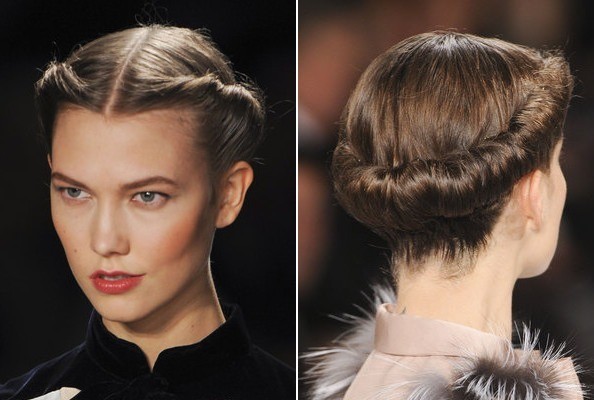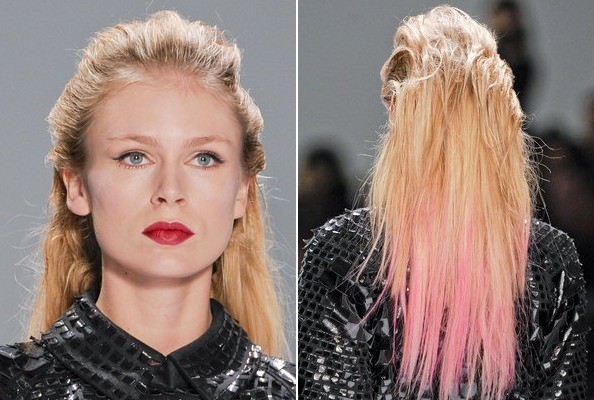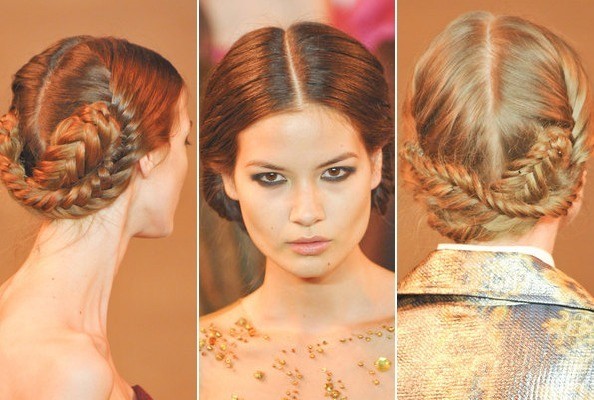 There were quite a few new and innovation ways to wear your hair as presented at fashion week, from the inverted braid, to the exotic hair coloring techniques. Quite a few trends amazed us, while others continue to remain strong ( the braid is hotter than ever). Major trends we spotted from the event included dipped dyed ends, tons of braided hairstyles, ponytails, polished buns, voluminous hair, bob haircuts ( faux bobs), messy tresses, hair accessories, and big curls. While some of these trends may be a bit intimating at first, don't be affair to step out from the crowd this season and try something new. After all this is the season of change.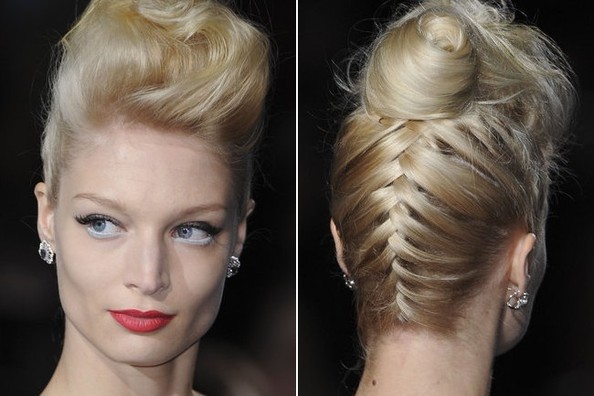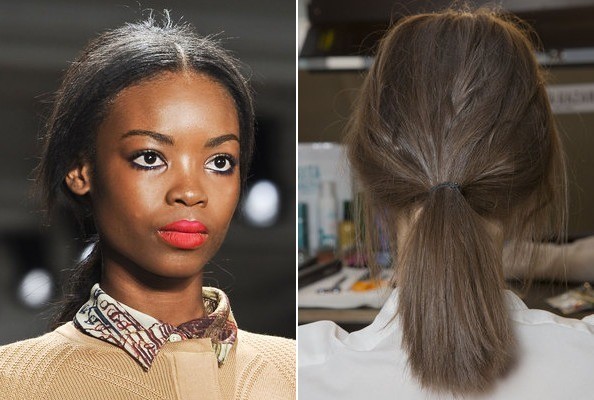 While switching up your everyday hairstyle is also a must for a new season, you can also decided to brace a new haircut or haircolor change as well. These are both two great ways to dramatically change your locks, refresh your spirit, and switch your your style. Look below to see the hottest trends for the new season in action on the runway.

Related articles
Save