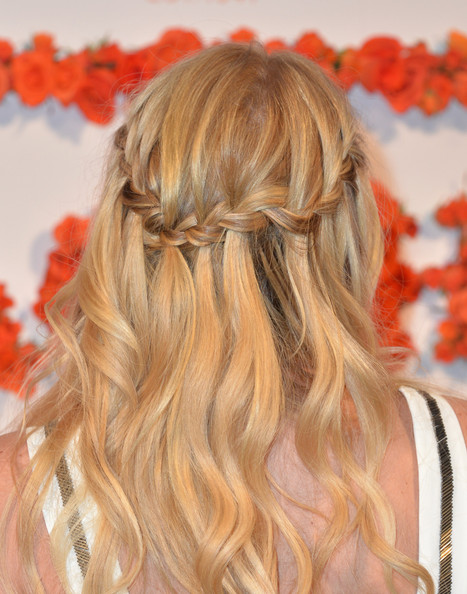 New Braided Hairstyles You Can Wear For Summer. Braided hairstyles have been in circulation for the summer months for quite a few seasons now, and as the year's go by, the braid continues to evolve. Braids can be a great addition to your personal style, and it can be dressed up for a special occasion, or dress down for a fun day at the beach. You can even get away with wearing a braided hairstyle on your wedding day.
From individual braids, to one single braid pulled to the side, you will find that this hairstyle is versatile and can be manipulated in many different ways to fit your own style. What I adore about braids is that not only are they versatile, but they're a look that can work for all ages and ethnicities offering up the perfect hairstyle for a number of individuals.
This summer offers more ways that you can rock and play around with braided hairstyles than ever before. From braided updos, to fishtails, mermaid styles, and even milkmaid. Be creative with your braided hairstyle to create something new and unique all on your own. One things for sure braids are definitely stealing all of the summer shine, and if you want a carefree way to look fashion forward, and keep your hair off your face, check out some of the latest innovations in braids after the drop. We're pretty sure you'll want to style your tresses in at one of them, and check out more summer hairstyles here.
Related articles