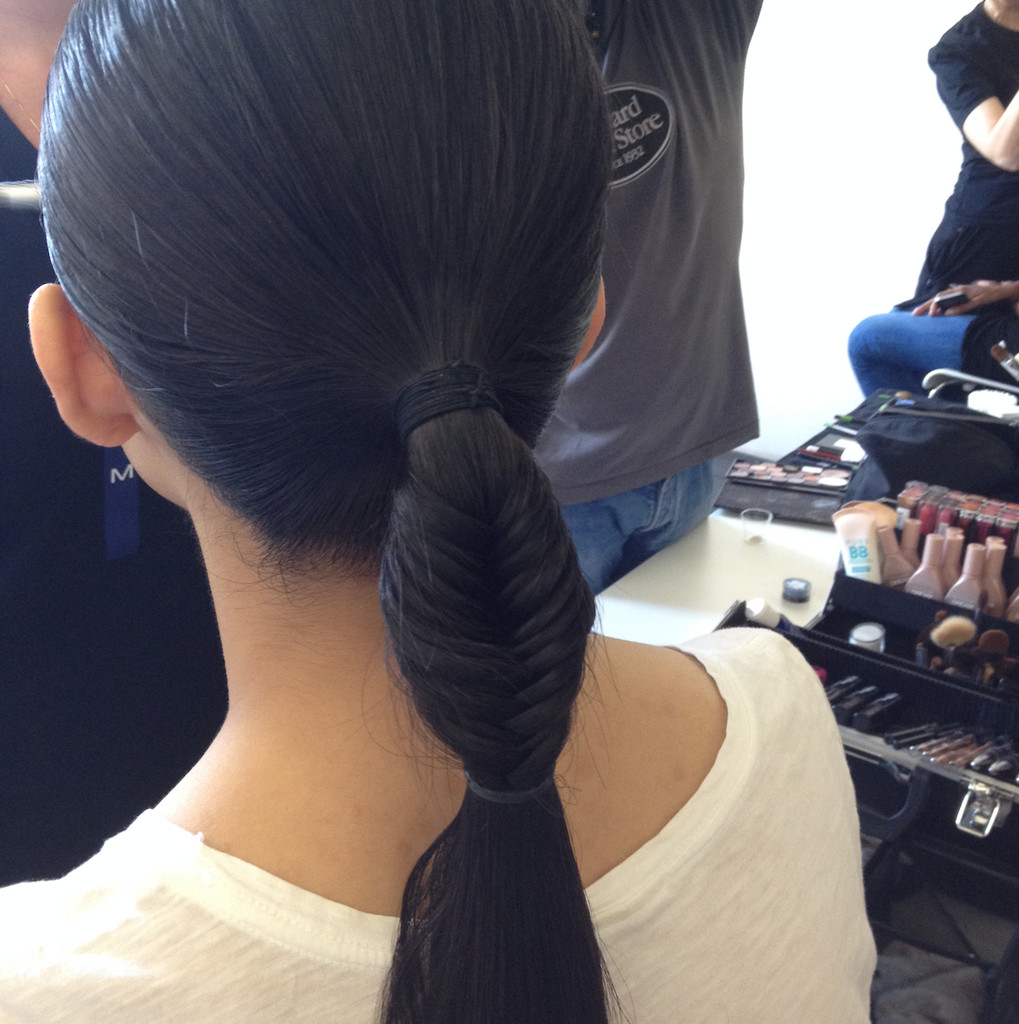 Braids ruled the runway at NYFW Spring 2015, and now Rodney Cutler for Cutler/Redken Salon is going to show us how to recreate the fishtail braided ponytail which was spotted in the Dannijo runway show. The look can easily be recreated at home with a little bit of patience and the right tools. Look below to see how…..
1. Begin styling with dry, straightened hair.
2. Pull hair back into a sleek ponytail using a fine bristle brush. Secure the hair on the back middle of the head, parallel to the ear. Use a thin, clear elastic to secure.
3. Depending on hair thickness, work a dime- to quarter-size dollop of Redken Velvet Gelatine 07 – Cushioning Blow Dry Gel ($29) into the first four to five inches of hair below the ponytail.
4. Create a tight fishtail braid by separating the hair into two sections and crossing small strands over each other, towards the opposite section. Repeat to get the weaved look. Stop braiding about a quarter of the way down.
5. After braiding a portion of the hair, secure the braid with an additional hair tie and allow the bottom ends of the hair to hang loose.
6. After hair is secured, use a one- to two-inch flat iron to straighten the unbraided hair for an extra-sleek ponytail.
7. Finish off by spraying Redken Fashion Work 12 – Versatile Working Spray ($20) to tackle any flyaways.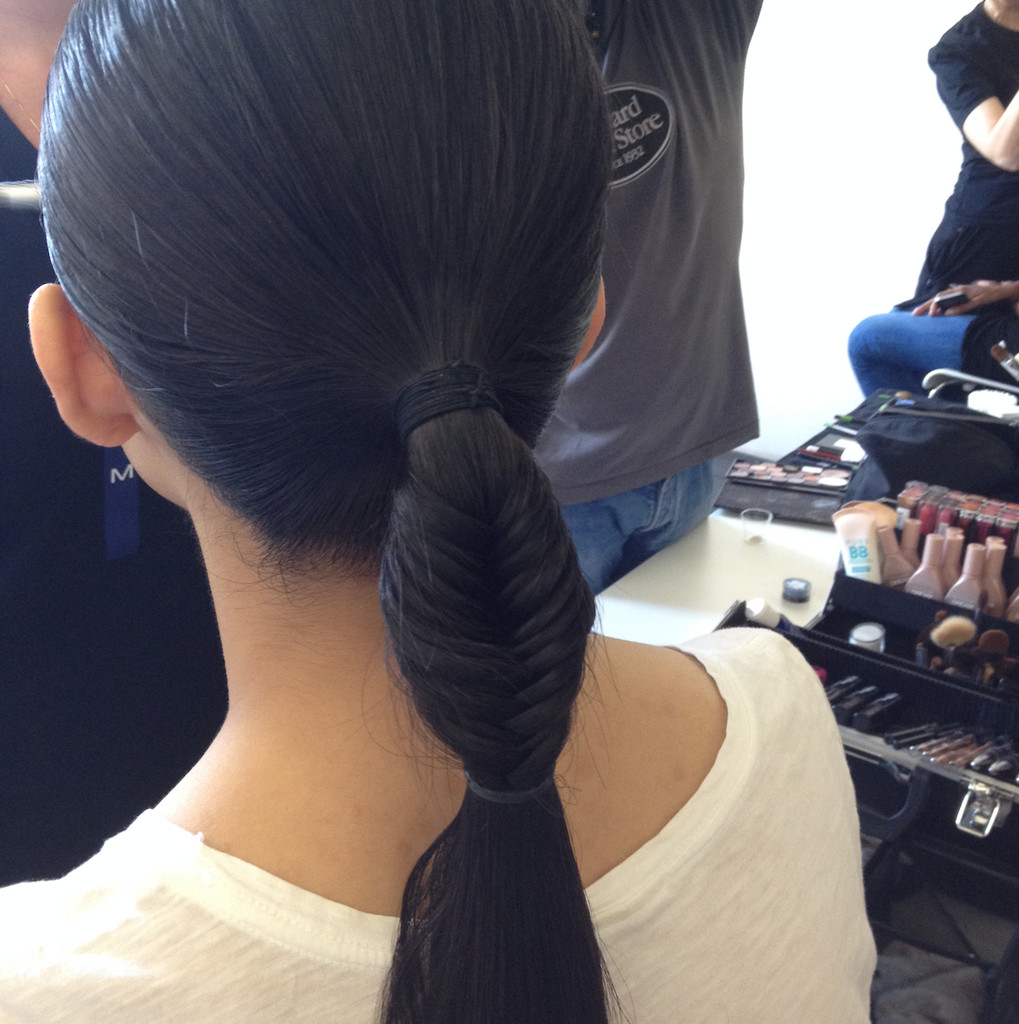 Related articles