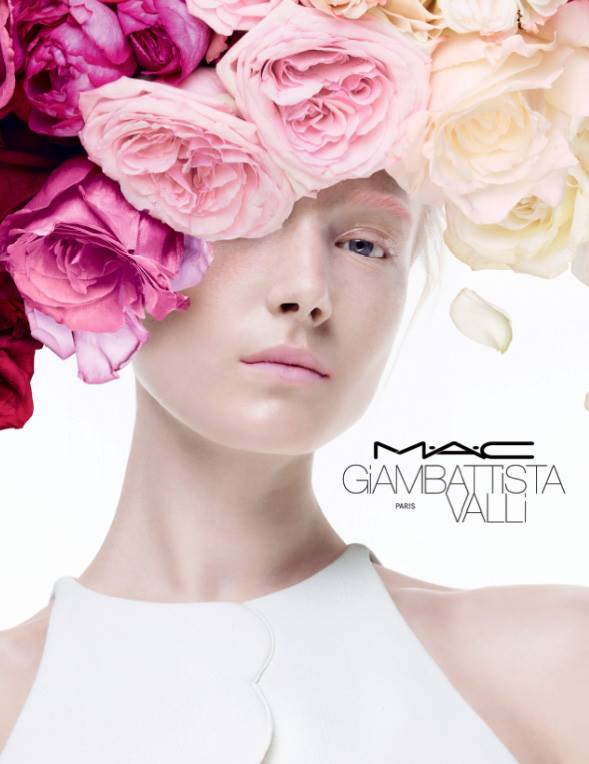 MAC Giambattista Valli Makeup Collection for Summer 2015 – Full Collection Details. Earlier this year Mac revealed they would be releasing a new collection collaboration with Italian designer Giambattista Valli, and we now have full details on what that summer collabo will be looking like!
Just like the first promo pic, it appears the collection will be featuring five new lip shades ranging from a dark cherry hue to a more flirty bubble gum hued pink! All of the shades will be matte which is right on trend for summer 2015. So far only three of the product names have been revealed, but once I know the remaining two I will update this post! Look below for sneak peek photos!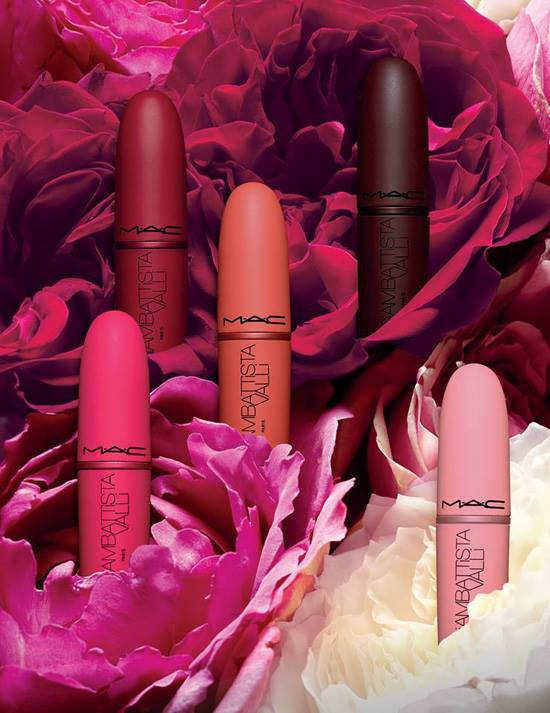 Available in stores this July
Eugenie – Dark Cherry With Blue Undertones.
Tats – Bright Hot Pink
Margherita– Bright Peach With Yellow Undertones
Related articles