In need of a new lipstick this holiday season? Then why not raid Urban Decay's Full Frontal Lipstick stash?
Avavible in stores now, Urban Decay presents it's Full Frontal Lipstick stash, the perfect way to get kissable lips this holiday season. The "Stash" features six kissable hues to love, as well as a lip pencil. Perfect for gifting to a friend, or to keep for yourself.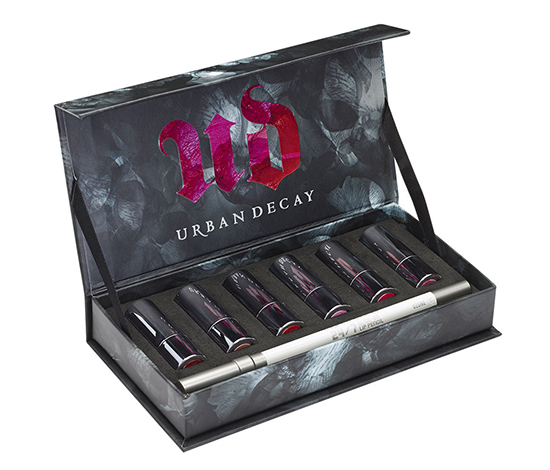 Full Frontal Lipstick Stash ($39.00) (Limited Edition)
This limited-edition set contains minis of three exclusive NEW shades—Ladyflower (bright rose-pink), Crush (inspired by one of our most-coveted Super-Saturated Lip Color shades) and Illicit (sheer baby pink)—plus three mini bestsellers (including Gash!). It even includes a full-size 24/7 Glide-On Lip Pencil in Ozone, our bestselling clear shade. Ozone holds color in place, prevents feathering, and fixes mistakes—yet it's totally invisible on your lips.
Ladyflower Bright rose-pink
Crush Bright hot pink
Illicit Sheer baby pink
Gash Deep red with tonal shimmer
Liar Pinky-brown nude
F-Bomb Classic red
Ozone (Lip Pencil) Clear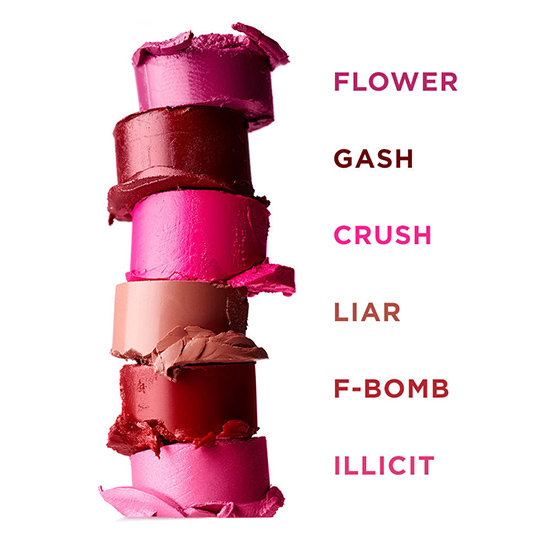 Related articles