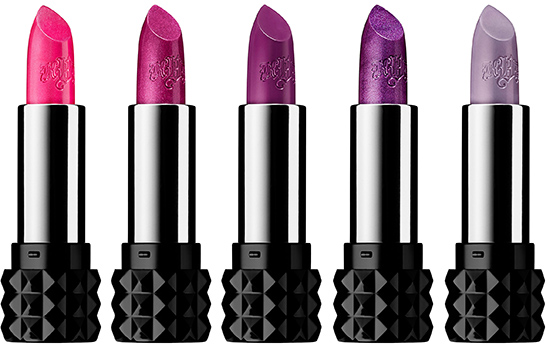 Pucker up your lips with the latest Studded Kiss Lipstick collection from Kat Von D.
Bold lipstick hues are everything this season, which is why Kat Von D  has released a fab collection featuring hues you must get your hands on. From black to lilac, and everything in between, her new Studded Kiss collection features over 30 shades of chicness formulated with Color Cushion Technology for budge free kissable lips. Avavible in stores now, look below for more details. I don't know about you but some these beauties will definitely be going in my makeup drawer!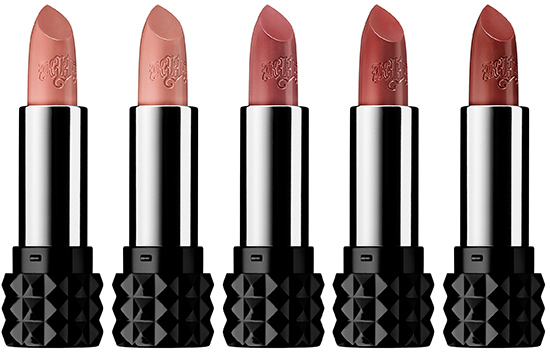 This hybrid lipstick is formulated with Color Cushion Technology, which combines 10-hour budge-proof wear with vibrant color. Featuring a color spectrum for every skin tone, this lipstick lets you glide on velvety-soft comfort and eye-popping colors that range from classic everyday neutrals to bright shades. Sephora exclusive.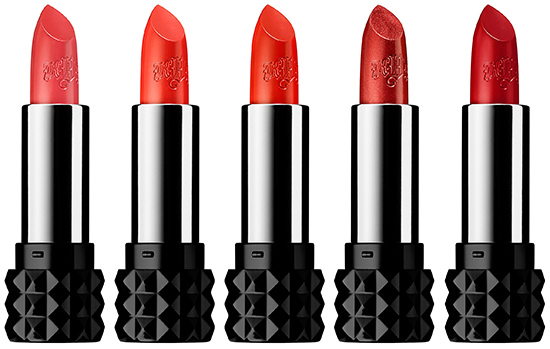 Studded Kiss Lipstick ($21.00) (New, Permanent)
Noble

Matte petal pink

Agatha

Matte pink nude

Lovecraft

Matte berry beige

Lolita

Matte dusty rose

Cathedral

Matte coco rose
L'Ecole des Femmes Matte salmon pink

A Go Go

Matte bright orange

Countess

Matte hot coral red

Adora

Metallic candy apple red
Underage Red Matte bright crimson

Hexagram

Matte blood red

Archangel

Matte rusty red

Hellbent

Matte fire engine red

Bachelorette

Matte dark reddish fuchsia

Backstage Bambi

Matte vivid hot pink

Sexer

Matte fluorescent pink

Lullabye

Matte magenta violet

L.U.V.

Matte rich violet

Wonderchilde

Iridescent neon lilac

Coven

Matte lavender

Wolvesmouth

Metallic berry

Prayer

Matte deep mauve

Bauhau5

Matte deep raspberry

Vampira

Matte deep reddish burgundy

Homegirl

Matte black cherry

Motorhead

Matte black red

Poe

Shimmer navy

Slayer

Matte pitch black

Thin Lizzy

Sparkling brick copper

Gothica

Shimmer bronze
Related articles