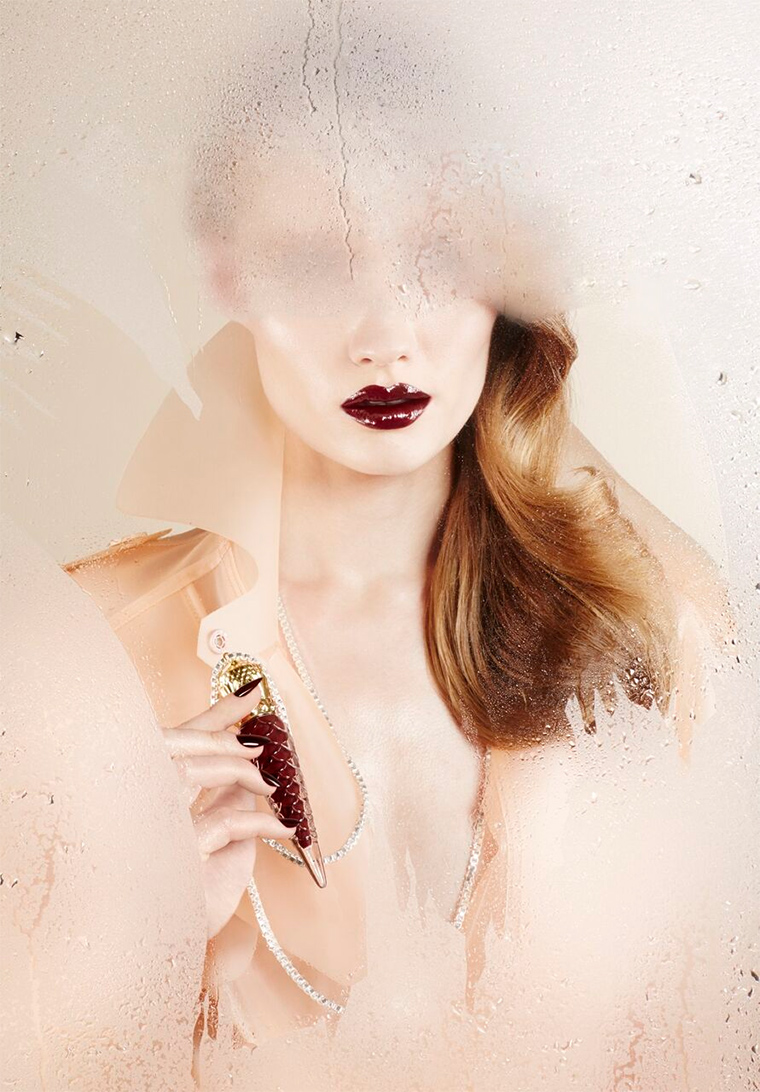 Christian Louboutin Beaute Loubliaque Lip Lacquer Collection. For those of you who have been waiting for more Lip Lacquer from Christian Louboutin your prayers have finally been answered! The designer has continued to push the envelope and is evolving his beauty collection to include more Lip Lacquers.  Eight new shades will be introduced in the new line-up, and much like his nail collection we can expect the lippies to be every bit as pigmented! Of course these babies will cost a pretty penny, but we're guessing if you're a true fan you'll have no problem fitting the bill. Avavible in stores this July look below for more details.
Christian Louboutin's latest beauty creation draws inspiration from his longstanding love affair with lacquer. Not only did red nail lacquer inspire the red sole, but he has long admired the mirror-like surface of Chinese and Japanese lacquers. For his designs, he has often turned to the most brilliant of leathers, patent, to create iconic accessories with the shiniest of finishes. Now, for the first time, this inspiration enters the world of lip coulour with Loubilaque. High coverage, high shine, and high drama, it bottles the esprit of lacquer. POD Formulated with advanced pigment technology, Loubilaque delivers patent leather shine and full bodied, true colour in just one coat. Non-sticky and exceptionally comfortable on lips imparting highly dimension shine and high impact colour. The doe-foot applicator provides a sensual pleasure with a highliy precise and effortless application.
With 8 shades to choose from ranging from nude to bright, including the brand's iconic Rouge Louboutin shade, there's a shade to flatter all skin tones, moods and styles. Specially formulated to reflect light, the formula takes on brilliant dimension — almost as if a mirrored surface. In keeping with Christian's vision of beauty as objet d'art, the bottle is designed with thick clear walls carved with an intricate mermaid tail pattern to encapsulate the opulent colour like an elixir and encased in a jewelry-like box with a hand stitched silk carrying pouch and silk ribbon. 0.16 oz. Made in USA.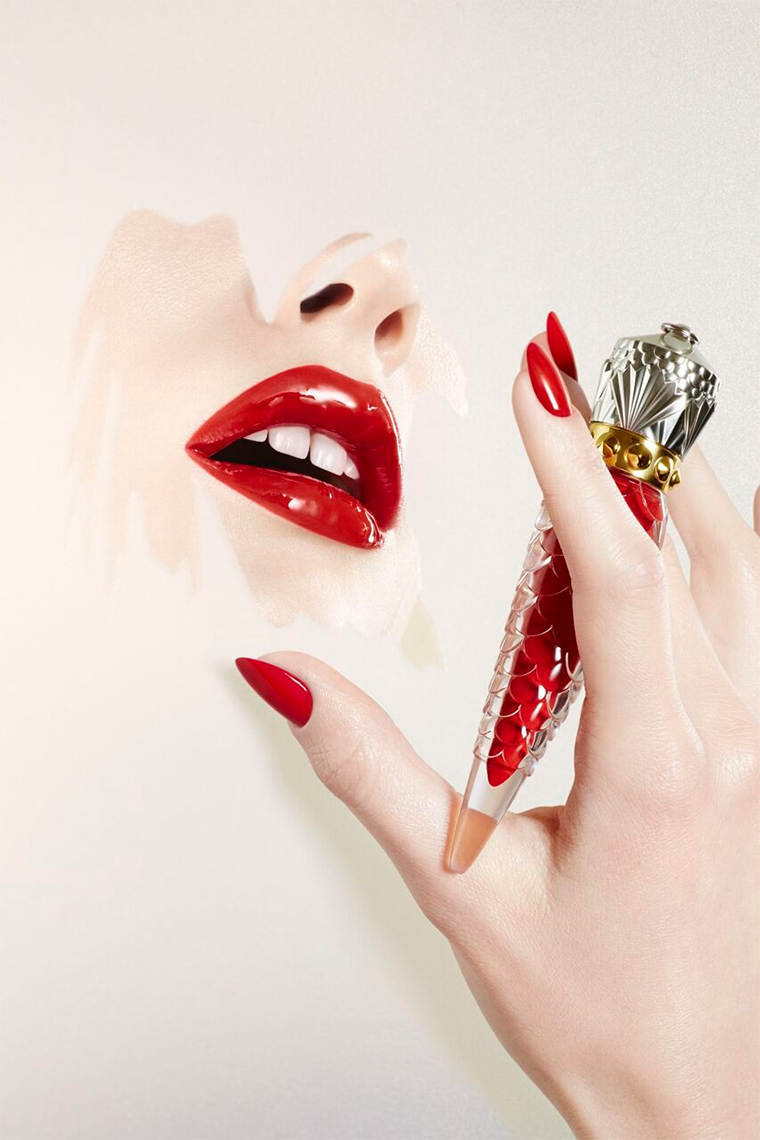 Loubilaque Lip Lacquer | $85.00
Rouge Louboutin
Akenana
Altareva
Altressa
Bengali
Bikini
Casanovella
Colibretta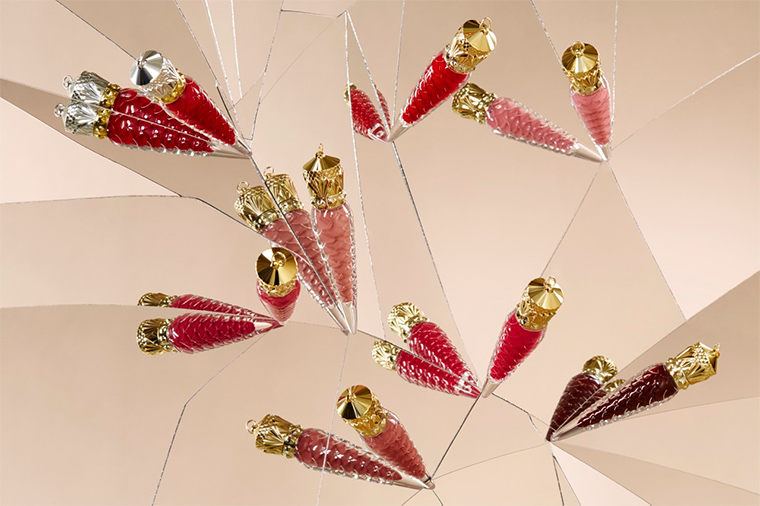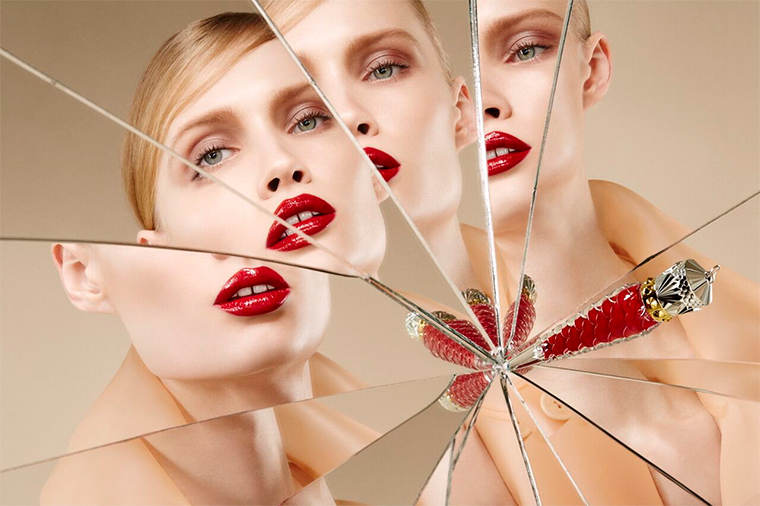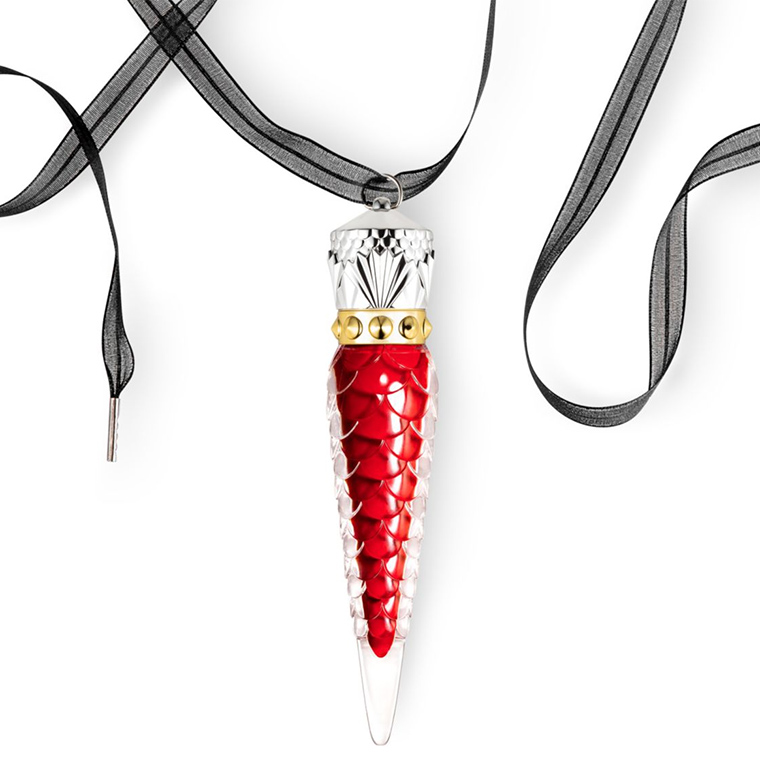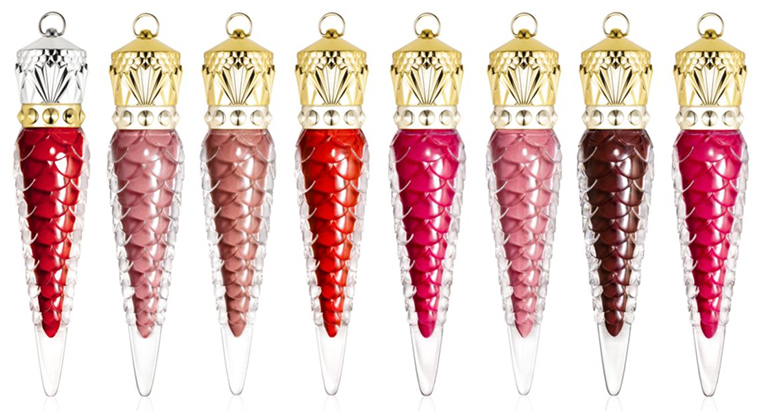 Save
Related articles