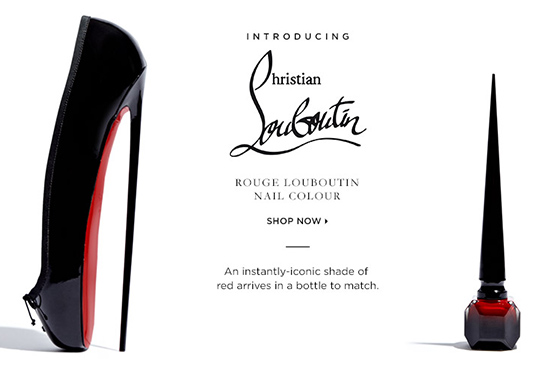 Ever wish your nails could look as fierce as your shoes, well now they can with Christian Louboutin's new Classic Red Rouge Louboutin Nail Colour. That's right well known shoe designer Christian Louboutin will be taking the beauty world by storm by adding a little something from the shoe world.
Christian Louboutin will be launching a whole line of nail lacquers with the first color from the collection being Red Rouge a signature hue from the bottom of his footwear. The first color is set to launch August 8th, with the remaining colors 30 shades hitting stores August 30th. Look below for more details.
How sexy is the bottle for this polish….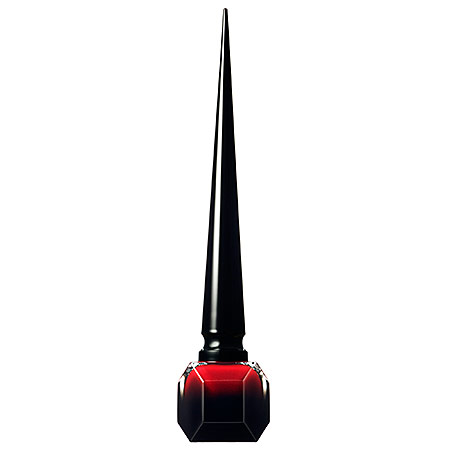 Rouge Louboutin Nail Colour ($50.00)
This long-wearing, chip resistant formula is highly pigmented with luxe, glossy color and UV protection to keep the color true. Two coats give the effect of 20 layers of traditional lacquer, with a brilliant shine. A custom-designed, patented triangular brush ensures precise application, while shorter bristles pick up the right amount of product, preventing air bubbles and ensuring flawless coverage. Formulated without Toluene, Formaldehyde, or DBP. 0.4 oz. Made in USA.
Rouge Louboutin Classic red
Related articles