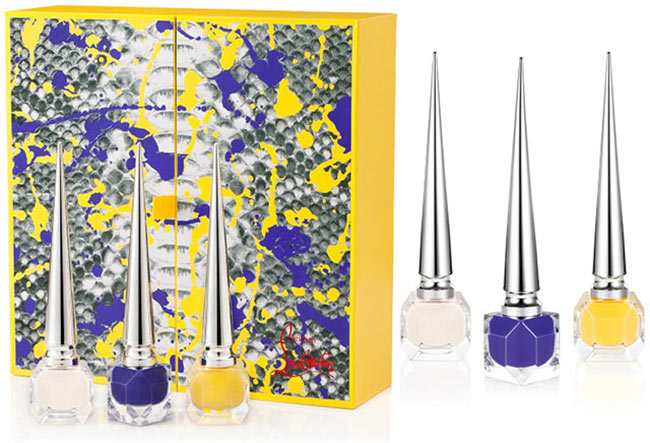 New Christian Louboutin Spring 2015 Nail Lacquers. This spring Christian Louboutin introduces a new nail set and it's inspired by his spring 2015 Python Vulcano collection of shoes and handbags.
Louboutin was inspired by Jackson Pollock's drip-technique paintings, and envisioned a brilliant effect of colors projected onto the surface. With these splashes of color, the surface itself takes on a scaled effect of python skin.
Each Python Vulcano Nail Color Coffret set will feature three nail lacquers as well as a specially designed Python Vulcano print box designed with the brands signature paint splatters much like the shoes and handbags. The three shades included are Salonu (a white cement similar to the shoe of the same name), True Blue (a unique periwinkle blue inspired by Madonna's hit title) and the Hot Chick (a vivid yellow evoking the playful seductiveness of the Hot Chick shoe) and are priced at $90 for each set.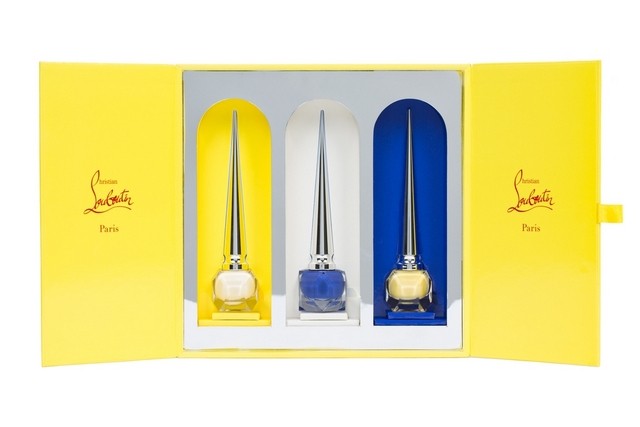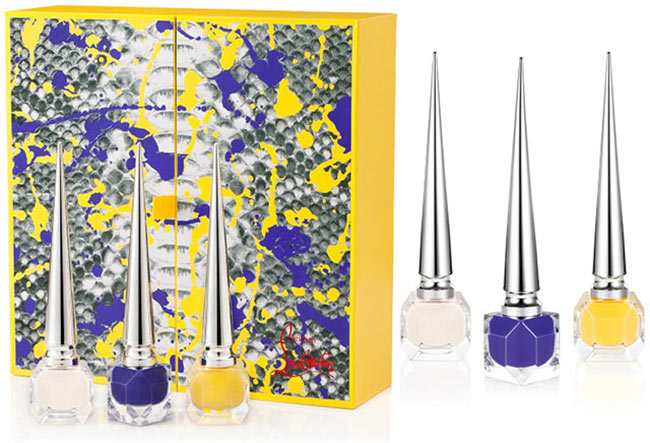 Related articles