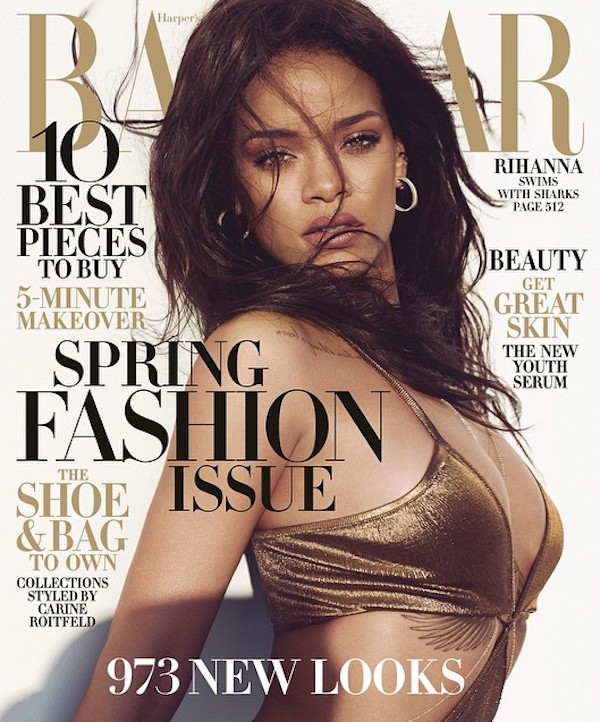 Rihanna Harper's Bazaar March 2015 Issue. For the month of March Rihanna can be spotted swimming with sharks and can even be seen in the mouth of one...talk about being adventurous!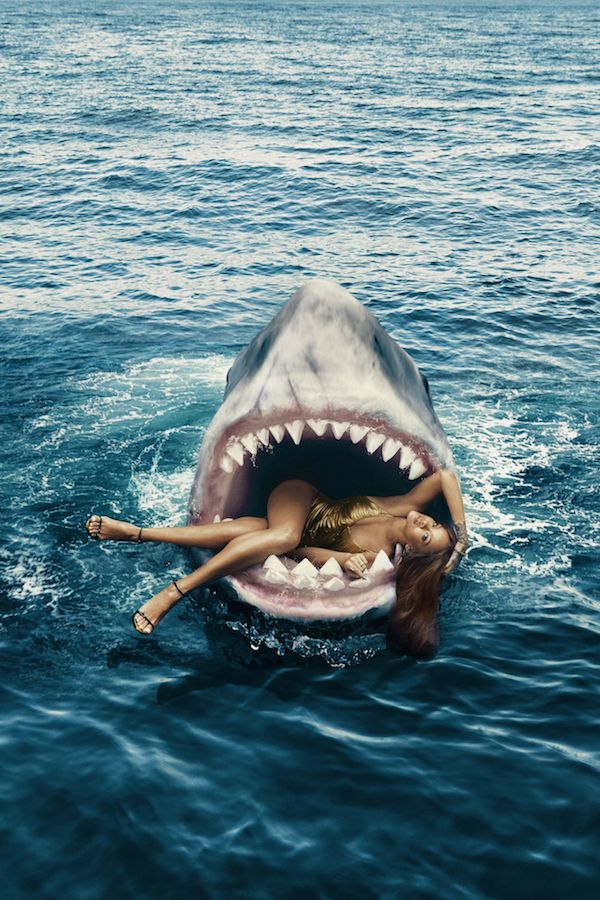 Ri provides quite the unique photo shoot for the magazine which was shot by Norman Jean Roy and even dishes about "swimming with sharks"
"I try my best to avoid the sharks of life, but I have had my share of experiences with them, and in those cases I just have to handle them accordingly. But I do not swim with sharks … sharks swim with sharks."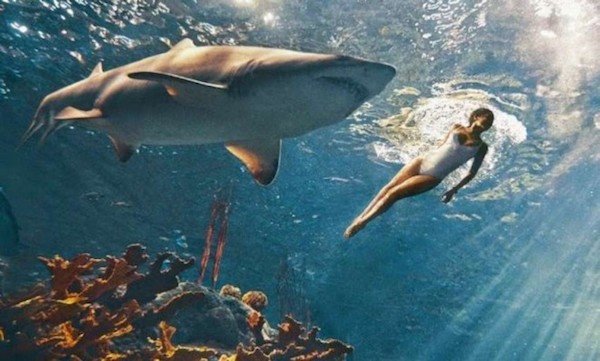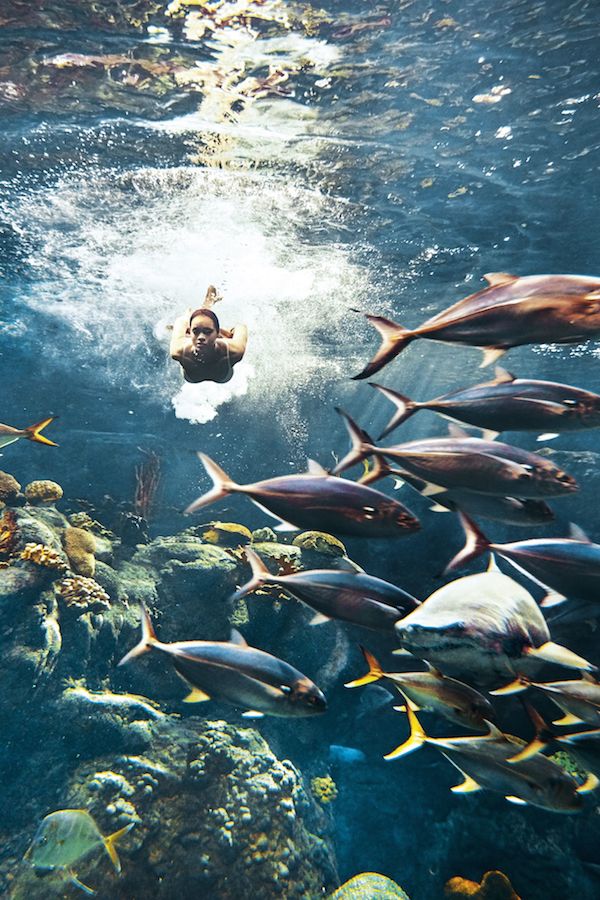 On the cover of the issue the singer rocks it out in a gold jumpsuit and very sultry makeup.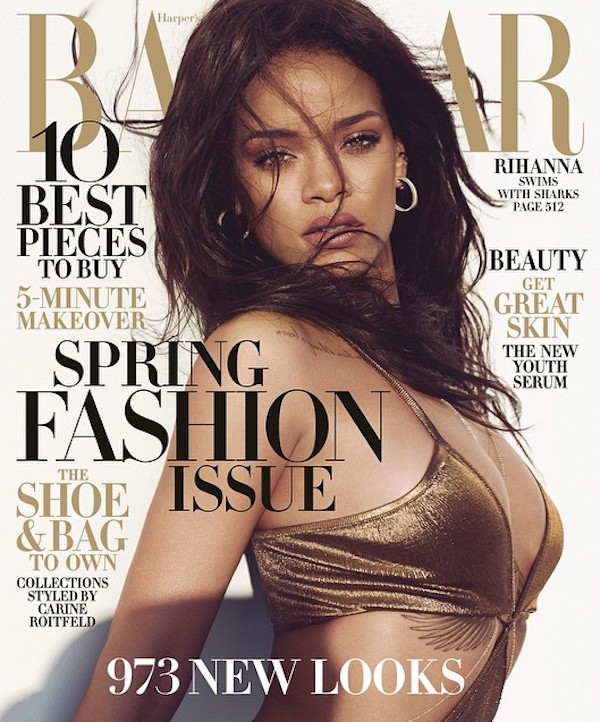 FIERCE!
Mad respect for Rihanna and this entire spread featured in the mag, that girl is unstoppable!