OPI Oz The Great and Powerful Spring 2013 Nail Polish Collection. OPI is teaming up with Disney once again to bring us an exciting new collection "Oz The Great and Powerful". Set to hit stores this March, the collection is based off the new upcoming movie "Oz The Great and Powerful". Seven new shades will be launched ranging from three mega glitters, three pearly sheers, and one bold Liquid Sand hue. If you're wondering about the Liquid Sand shade, it's actually based off the Great Wizard of Oz from the movie ( Played by hottie James Franco). This particular shades bring something new for OPI lovers, an innovative formula featuring ingredients that deliver a textured, matte taupe finish with a soft sparkle. OHH LA LA. Look below for more product details.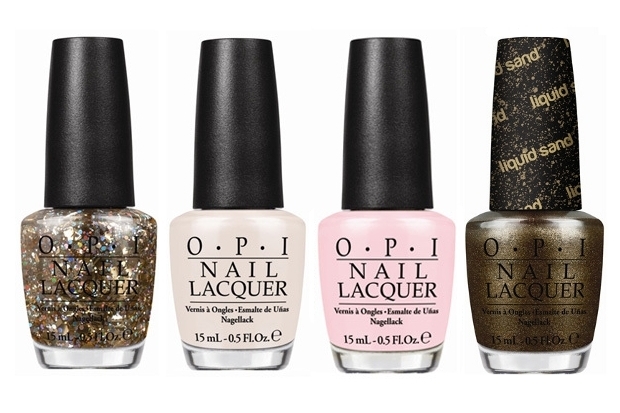 Which is Witch?
– is this silver glitter with iridescent sparkle or the other way around?
Glints of Glinda
– only a good witch could turn beige from meek to chic
Lights of Emerald City
– white confetti adds city girl flair and style to nails
When Monkeys Fly!
– I'm simply bananas for this gold confetti
Don't Burst My Bubble –
don't wake me…I'm dreaming about puffy clouds of white
I Theodora You
– this adorable, sheer pink is bewitching on you
What Wizardry is This?-
Liquid Sand nail lacquer in rich taupe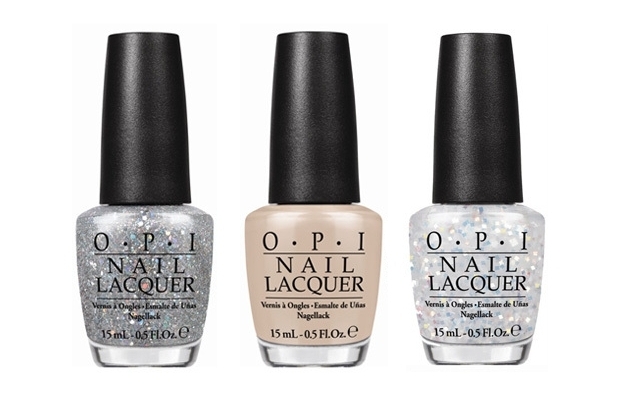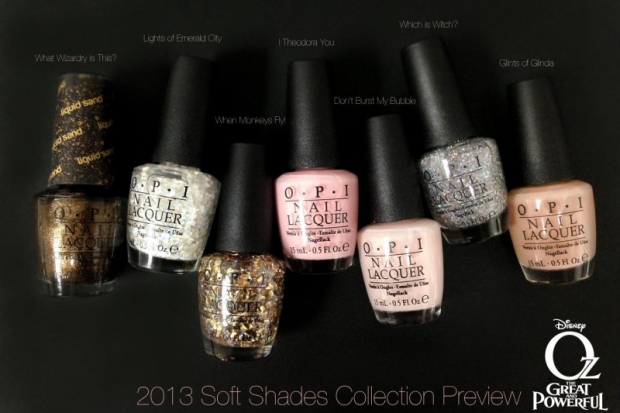 Related articles