Selena Gomez for Nicole by OPI Spring 2013 Nail Polish Collection. Along with Mariah Carey, Selena has also decided to team up with OPI to produce a fabulous spring 2013 nail collection. Set to hit stores this Jan, Selena will be pairing up with Nicole by OPI to bring us 14 new shades sure to wow us. The collection features tons of sparkling and shimmering shades, while also offering nude and sheer ones for those who lust after a softer look. See more details after the drop.


Nicole by OPI announces the launch of 14 new nail lacquers inspired by actress and singer Selena Gomez. The line features shades designed to capture Selena's sweet yet spunky personality, from soft pink and peach hues to bright glitter and confetti lacquers.
"Selena is an ideal partner for Nicole by OPI. Millions of fans love her for the same reasons we do; she's smart, talented, funny – and has an incredible sense of style," explains Suzi Weiss-Fischmann, Nicole by OPI Executive VP & Artistic Director. "She has that classic 'girl-next-door' appeal, but she's also edgy and fun – just like the Nicole consumer.
"Selena is not only a chart-topping singer and actress, she's also a clothing designer and an active philanthropist," adds Weiss-Fischmann. "Like women around the globe, Selena has many interests and passions; this collection, with its diverse range of hues, offers a perfect match for every occasion!"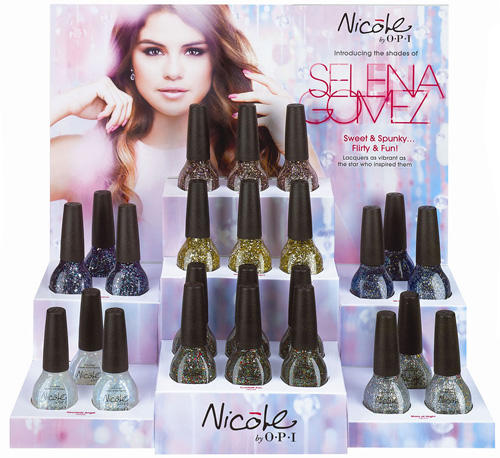 Stars at Night: Star light, star bright…confetti-silver nails tonight!
Mi Fantasia: This purple-aqua glitter is the stuff dreams are made of.
Kissed at Midnight: This romantic gold glitter is perfect any time.
Confetti Fun: Nothing says "party!" like a shower of color.
Heavenly Angel: This iridescent confetti gives me wings.
Sweet Dreams: This violet-teal is a dream-come-true.
Inner Sparkle: Let this light pink glitter shine through!
Selena: This fresh, young peach will make your heart sing.
Hit the Lights: This not-so-mellow yellow has got stage presence.
Love Song: Fall head-over-heels for this true purple.
Naturally: Who wouldn't want this pure pink dream?
Spring Break: The perfect hot pink for the perfect hot vacation!
Pretty in Plum: This picture-perfect purple is a genuine beauty.
Scarlett: This shimmery red-violet is leading lady lovely.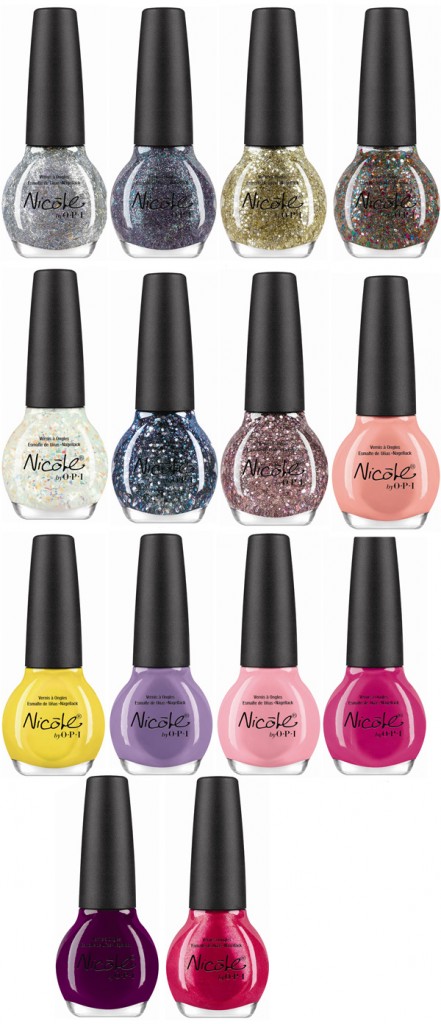 Related articles