Nicole by OPI Spring 2013 Modern Family Nail Polish Collection.The hit tv show Modern Family is teaming up with Nicole by OPI to bring us a fabulous new nail polish collection. Hitting stores this January, the collection will feature 14 new shades, all of which are inspired by the cast. Let me just say right now that the shades are gorgeous, ranging from pretty pastels, to deep rich shades. So you're bound to find something you'll like. Check out more details after the drop.
Nicole by OPI, in partnership with Twentieth Century Fox Consumer Products, launches 14 new nail lacquers inspired by ABC's award-winning comedy, Modern Family. The nail line features shades created to capture the show's colorful personalities, from a classic taupe named after family patriarch Jay, to a sparkly pink hue fitting for toddler Lily.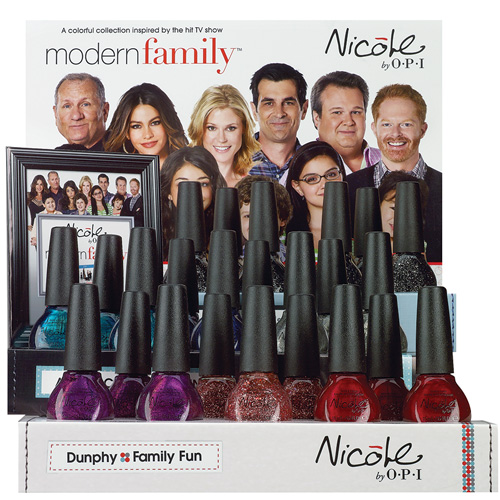 "Modern Family is not only one of the funniest shows on television, it features a great ensemble cast of rich characters that inspired a range of shades, from pastel hues like sea foam green and periwinkle to brighter colors of cobalt and red-violet," remarks Suzi Weiss-Fischmann, Nicole by OPI Executive VP & Artistic Director. "From studious Alex to bombshell Gloria, to classic (and neurotic) Claire, to flirty Haley, there are shades to represent each of these uniquely fabulous women – and everyone else in the blended family.
"The Nicole consumer embraces the same spirit of diversity and individuality that's apparent on the show," explains Weiss-Fischmann. "The colors inspired by Modern Family offer a perfect way to express that spirit!"
Modern Family is produced by Twentieth Century Fox Television and licensed through Fox Consumer Products. Jeffrey Godsick, President of Fox Consumer Products added, "Modern Family is a series that has a massive following. In partnering with Nicole by OPI, we're not only able to reach our show's large fan base, but deliver a product that captures the trend-forward elements and unique characteristics of the series."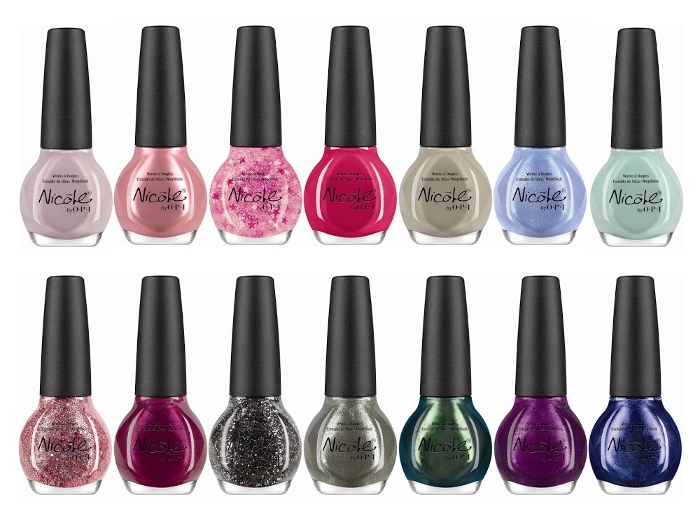 Related articles