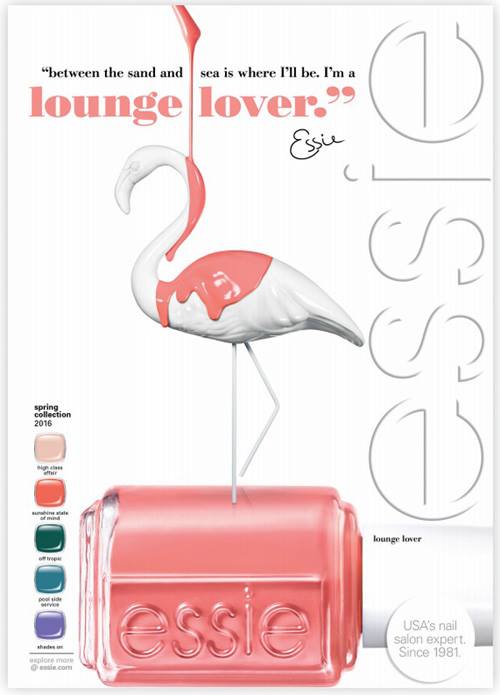 Essie Lounge Lover Spring 2016 Nail Polish Collection. Step into a tropical mood with the new Essie Lounge Lover collection featuring six new shades with the perfect spring feel. Available in stores now, look below for more details.
Like the sun, fashion burns hotter in Florida. the six shades in Essie's newest collection reflect the spirit of Spring in chic retreats like Palm Beach. striking the perfect balance between fashion forward and retro-glamour, this collection is bold, bright and up for anything.
Essie Nail Polish – New – $8.50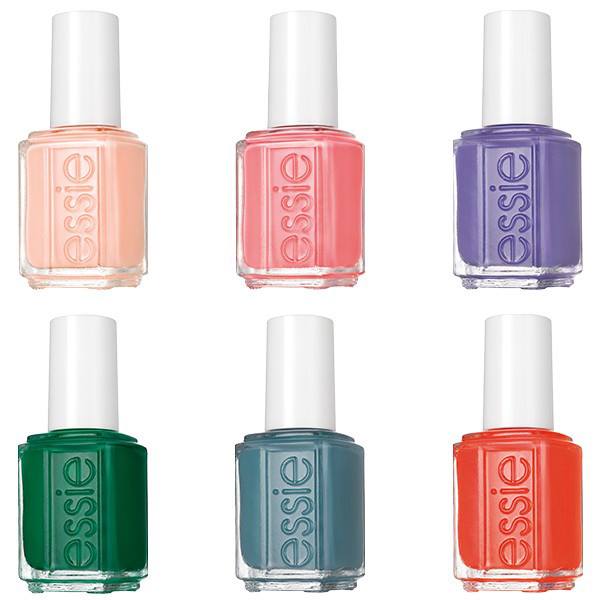 Shades:
High Class Affair – a little scandalous, a lot of luxe. nothing takes your look to the next level like this amorous blush nude.
Lounge Lover – it's destiny. you and this pretty pink peach are simply meant to be. hurray for happy endings!
Shades On – super chic but totally laid-back, this mysterious deep violet lets you check out the scene in covert style.
Off Tropic – conversations may wander, but never the eyes. this lush grove green keeps the focus right where it belongs: on you.
Pool Side Service – queen for a day? how about forever? this refreshing cerulean blue is at your beck and call.
Sunshine State of Mind – no matter where you are, it's always beautiful in the sun-kissed world of this blazing coral tangelo.
Related articles