Zoya Spring 2013 Lovely Nail Polish Collection. This spring pastels will once again be one very hot nail trendy, and Zoya has put together a Lovely collection full of the gorgeous soft hues. Hitting stores this January, the collection will consist of 6 pastel color ranging from a yellow, to blue and nude. Get more details after the drop.
Spring is awash in six soft and lovely new Zoya shades including three dewy metallics and three fresh blooms of cream. Poetic in nature, this collection is sure to capture the beauty of the season like no other…
Piaf – Fresh Forsythia Yellow Metallic – Full Coverage
GeiGei – Blushing Cherry Blossom Pink Metallic – Full Coverage
Julie – Soft Wisteria Purple Metallic – Full Coverage
Blu – Lucky Hyacinth Blue Cream – Full Coverage
Neely – Earliest Spring Green Cream – Full Coverage
Jacqueline -Perfect Magnolia Nude Cream – Full Coverage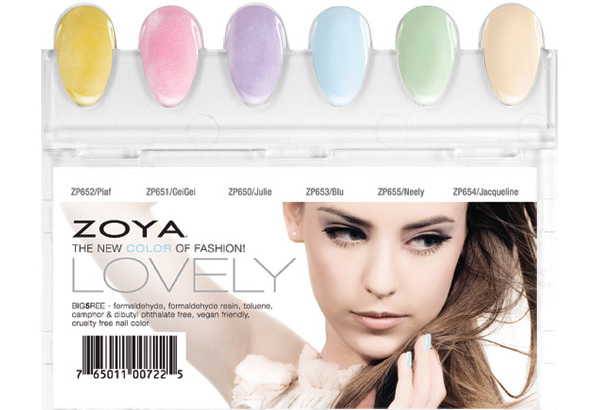 Tissues and style? Who knew? The limited @
Kleenex Oval
available at
@Walmart
So cute!
Check them out here
#
KleenexStyle
#sp
Related articles