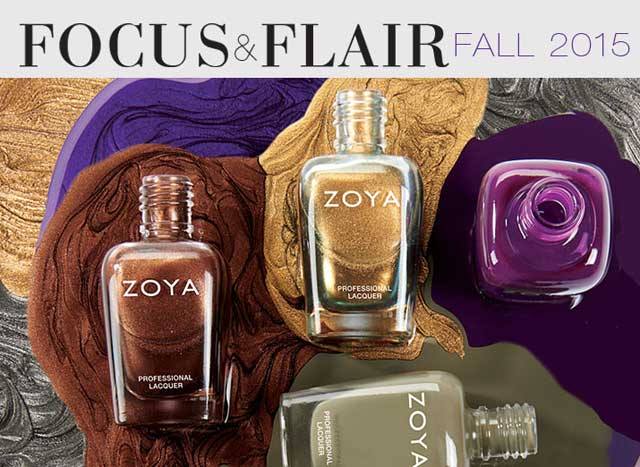 Zoya Focus and Flair Fall 2015 Nail Polish Collection. Zoya is giving us life with their latest nail collection for fall themed Focus and Flair. As always the collection is split into two different categories with Focus offering creamy shades, while Flair features metallics.  Avavaible in stores now, look below for full details.
Zoya Focus Collection – New – $9.00 for 0.5oz
The Focus Collection features six strong, solid shades that anchor a look for fall as standalone shades. The densely pigmented cream formula features a unique, micro-grind pigment that allows for extra-smooth, streak-free application.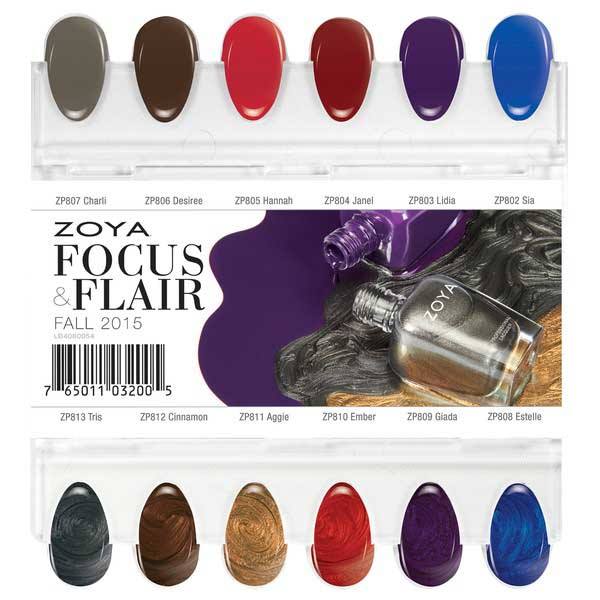 Shades:
Charli (ZP807) – dusty gray-brown with a hint of green
Desiree (ZP806) – brown
Hannah (ZP805) – red
Janel (ZP804) – deep red
Lidia (ZP803) – rich purple eggplant
Sia (ZP802) – royal blue
Zoya Flair Collection – New – $9.00 for 0.5oz
The Flair Collection features six, jewel toned liquid metal shades. The unique, micro-grind metallic pigment is fully blended into a vibrant base, creating the effect of brilliant colored melted metal!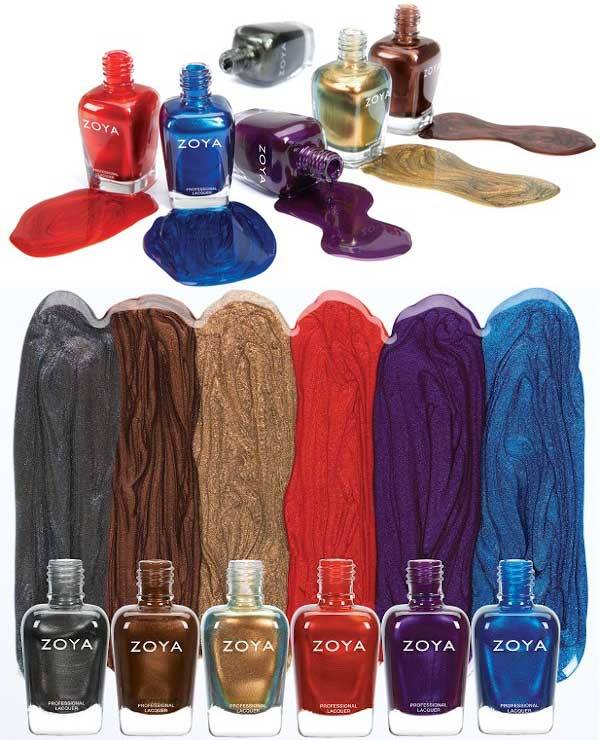 Shades:
Tris (ZP813) – blackened nickel
Cinnamon (ZP812) – bronze
Aggie (ZP811) – bright bronzy gold
Ember (ZP810) – deep fiery red
Giada (ZP809) – purple fuchsia
Estelle (ZP808) – deep blue