Sally Hansen Salon Effects For Valentine's Day 2012. With Valentines Day right around the corner, Sally Hansen brings us another Salon Effects collection to help us get our nails ready for the holiday season. The collection features 5 new effects with heart inspired details, including hearts, kisses, and even some graphic designs. Now available in stores look below for more details.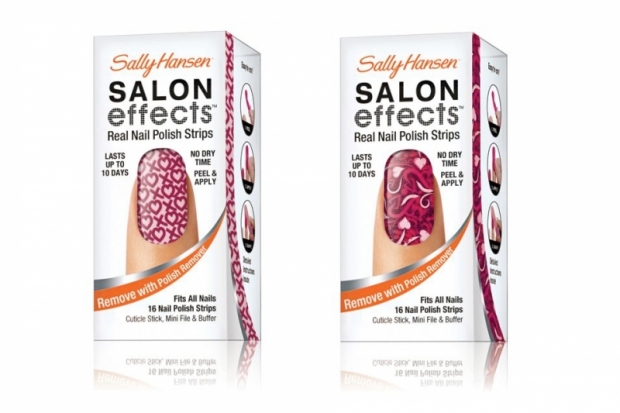 Cross My Heart with lovely pink Xs and hearts.
Are you Single? a romantic abstract pattern.
Love Always fun words tinted with different shades.
How Romantic pin and purple plaid print.
Speed Dating heart of different sizes.