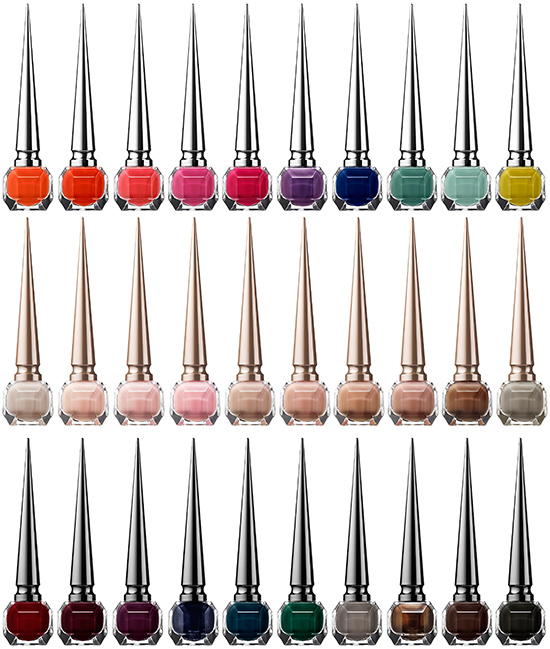 By now you've probably already heard that Christian Louboutin is on a serious mission to bring out our very best manicures!
Now that his signature Classic Red Shade has made it's debut in early August, we can now see the full glory of his nail lacquers with the remaining hues that will be launched come August 30th. There will be quite a variety in the line-up with group selections of colors ranging from nudes, to noirs, pops of color, and even a nail care kit. Look below for more details.
I love the packaging and fashion forward design of the bottle, and the hues look like so much fun to play around with!
Nail Colour – The Pops ($50.00)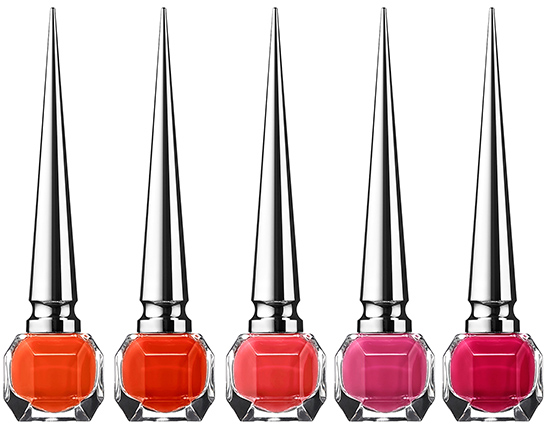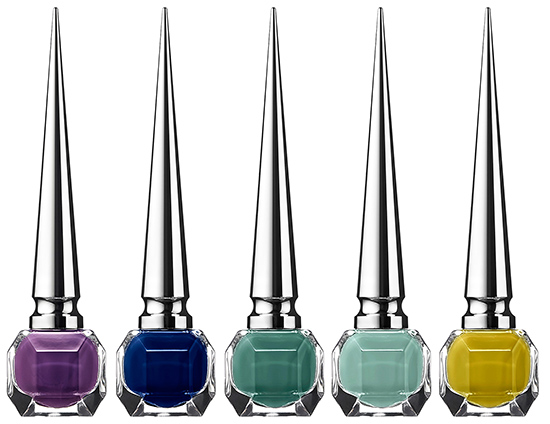 Escatin Orange
Popi Poppy red
Miss Loubi Coral pink
Plumiette Hot pink
Bengali Fuchsia pink
Lova Bright violet
Wherever Ink blue
Ni Toi Ni Moi Mint green
Batignolles Celadon blue
Mula Lisa Yellow chartreuse
Nail Colour – The Nudes ($50.00)
Sweet Charity Sheer vanilla
Madame Est NueBarely pink
La Favorita Sheer blush pink
Tres Decolette Sheer cotton candy pink
Just Nothing Sand beige
Tutulle Rosy nude
Simple Nude Malt ball nude
Me Nude Cappuccino
Zoulou Chocolate brown
Alta Perla Light almond green
Nail Colour – The Noirs ($50.00)
Very Prive Deep wine red
Sevillana Deep burgundy
Lady Page Deep berry violet
Bianca Shimmer denim blue
Lady Twist Prussian blue
Zermadame Forest green
Daffodile Nude grey
Farida Shimmer bronze brown
Kheops Dark brown
Khol True black
Nail Care Kit ($55.00)
Christian Louboutin Nail Care Kit is filled with two products that work together to give you a smooth, flawless manicure. Kit includes: Loubi Nail Primer (0.2 oz.): a primer that creates a protective, smooth and flawless surface to best feature your nail color. Loubi Nail Gloss (0.2 oz.): a gloss that illuminates and magnifies your nail color while giving your nails an amplified patent-leather finish.
Related articles