Nail Polish Looks Spotted At The 2012 London Olympics. All eyes are currently on the Olympic games, and we've spotted several athletes showing off their love for their country through their nail polish. Since I know many of my readers love nail polish, much like I do, here are a few of the nail looks athletes have been sporting.
We're loving Missy Franklin Gold medal winner who showed off a patriotic mani/pedi to her twitter followers.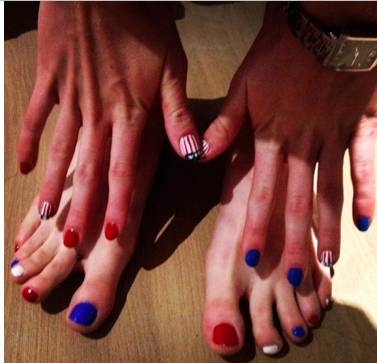 Venus Williams not only showed off gorgeous nail looks, but her makeup look was decked out in blue and red as well. Her nail art featured red with white stars, and a gold strip around her ring finger.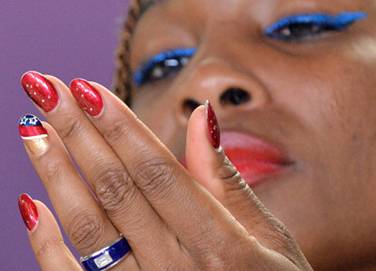 Check out gold medalist Allison Schmitt nails who also pained her ring finger a stunning red hue while leaving the rest blue.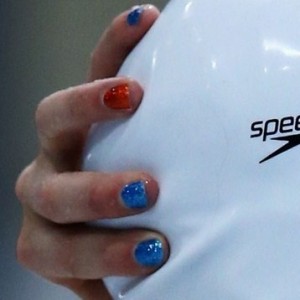 See more nail art Olympic inspired looks below, it's not just the U.S. showing off their patriotic love, and don't forget Butter's Award Winning London collection.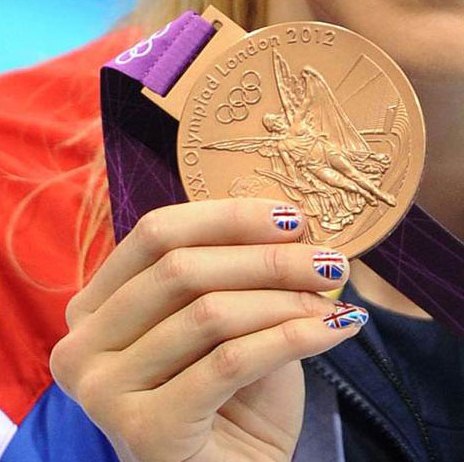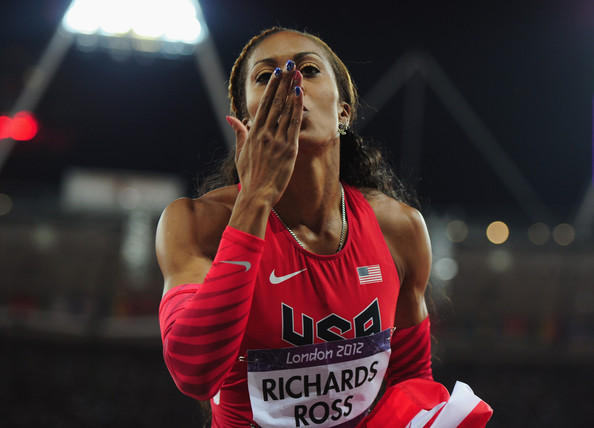 Related articles