Smashbox Fall 2013 Fade To Black Makeup Collection. Fade to Black this fall with the latest collection from Smashbox cosmetics. Available in stores now, the new Smashbox collection features amazing products to help liven up your fall beauty routine. With items ranging from two new eyeshadow palettes, to waterproof liners, and even some sexy new rich colored lipsticks we're sure you'll love all this stunning collection has to offer. Get more details on product info and photos after the drop.
Fade To Black Photo Op Eyeshadow Palette
An on-trend eye shadow palette in playful, highly pigmented hues. Get rich, bold hues in just one swipe. Each palette includes coordinated shadows—base shade, contour color, and highlighter—so you'll never wonder which shades to wear together again. Colors are super blendable in velvety formulas that last.
Fade In
Fade Out
Fade To Black Be Legendary Lipstick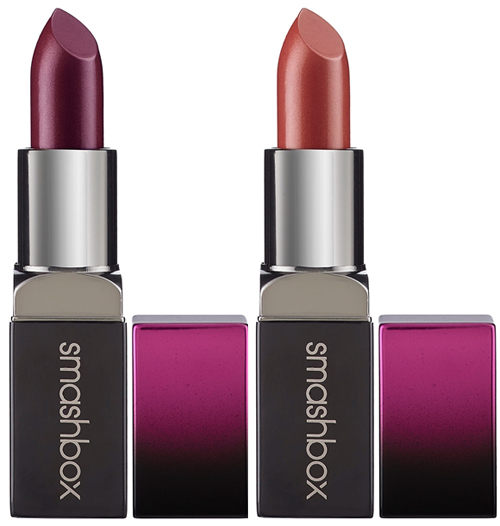 A limited-edition shade of Smashbox's bestselling Be Legendary Lipstick. Create any lip look from uptown to underground with these amazingly rich shades.
Black Cherry – deep cranberry
Cognac – warm raisin
Fade To Black Waterproof Shadow Liner

This waterproof liner stays put as a shadow or long-wearing liner adding deep, dark color where you need it.
Blackest Black
Black Gold
Shop Smashbox Cosmetics
Related articles