Orly Summer 2016 Pacific Coast Highway Nail Polish Collection. Orly is gearing us up for summer with the release of their Pacific Coast Highway nail collection. Hues for the new launch range from bright yellow, & orange to fuchsia and red. Needless to say you'll need a nice pair of shades to go along with their summery bright shades. Available in stores this March look below for more details.
For the ultimate top-down scenic drive, head to the ribbon of highway that hugs l.a.'s breathtaking coastline. PcH meanders through the seaside cliffs and tiny beach towns that pop up every few mile along the Pacific coast Highway.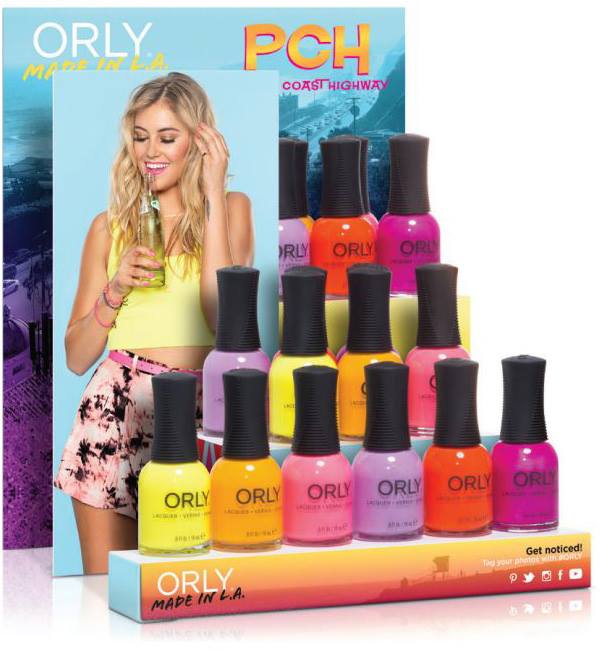 Orly PCH Nail Polish – 18 ml / .6 fl oz – $8.00 / 55.00 Lei
Shades:
Road Trippin (20872) – bright yellow (Cream)
Summer Sunset (20873) – pumpkin (Shimmer)
Put The Top Down (20874) – pink and peach (Cream)
Scenic Route (20875) – lavender (Cream)
Lifes' A Beach (20876) – orange-red (Cream)
Paradise Cove (20877) – crimson fuchsia (Shimmer)
Orly Pacific Coast Highway Collection will also be available as a Mani Mini Kit (5.3 ml) containing these four nail polishes.
Road Trippin
Put The Top Down
Lifes' A Beach
Paradise Cove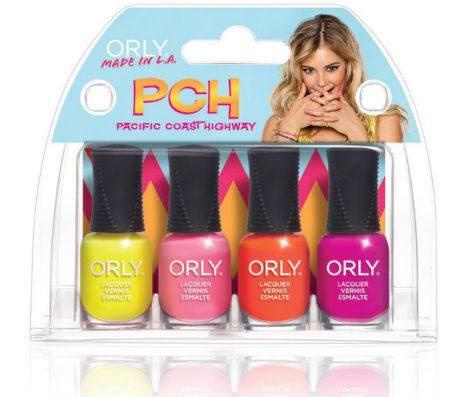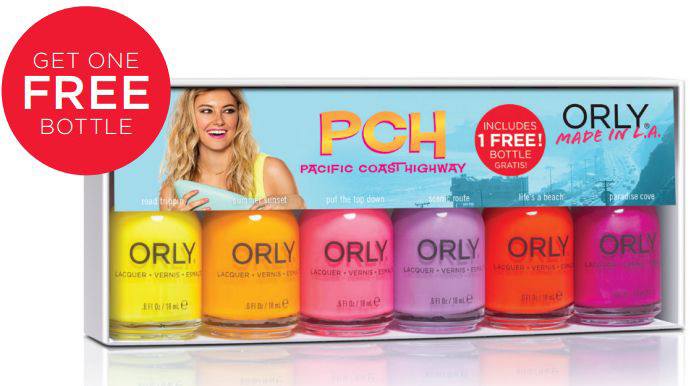 Related articles