Orly Fall 2013 Surreal Nail Polish Collection
Orly Fall 2013 Surreal Nail Polish Collection. Get ready to drench your nails in dream like colors with Orly's latest Surreal collection. Available in stores starting August 20th, six new shades will be introduced along with kits and sets so that you can mix and match hues. The gift set even features a clutch bag to hold your goodies! Look for more info after the drop.

This season, obscure the line between real and virtual: Marvel in the mystical. Channel the magical, the ethereal, the eclectic, the unexpected. Drench yourself in a sweet dream-like daze—and take nails psychedelically off-center with Surreal, the new Fall 2013 color collection from ORLY. The time has come to recolor reality. Daydream to the extreme. Free-fall into fantasy with a digitally saturated palette that dazzles and enchants.
Nail Lacquer
Pink Waterfall – creme
Pixie Powder – shimmer
Angel Rain – shimmer
Purple Poodle – shimmer
Teal Unreal – creme
Digital Glitter – glitter
Orly Surreal Mini Kit
The kit contains 4 mini size nail polishes (5.3 ml/ .18 fl oz):
Pink Waterfall
Pixie Powder
Teal Unreal
Angel Rain
Orly Surreal Gift Set & Clutch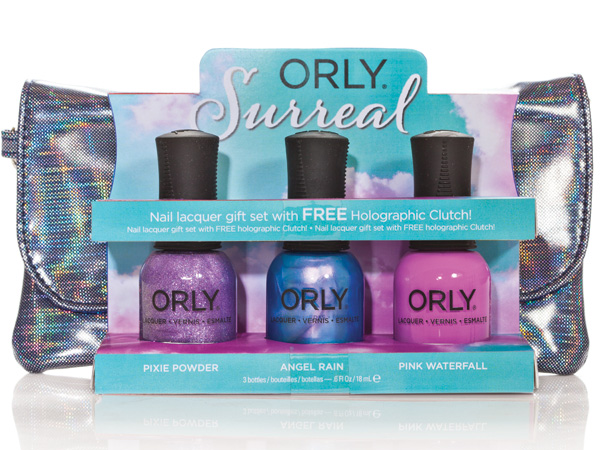 This gift set features 3 full size nail polishes (18 ml/ .6 fl oz) and a free Holographic Clutch:
Pink waterfall
Pixie powder
Angel rain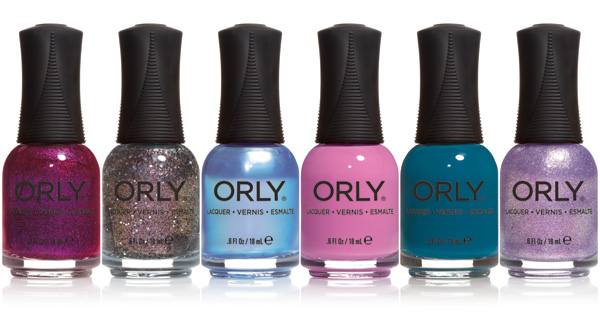 Shop Orly Nail Polish
Related articles