Orly Secret Society Nail Polish Collection. Join the secret society with Orly's latest nail polish collection available in stores this August. Just in time for the fall season, Orly brings us six new shades that are sure to steal the spotlight. With hues ranging from bright yellow, to red, blue and orange we're pretty sure your inner vixen will soon be released with these sultry tones. Look below for product photos and more details on name.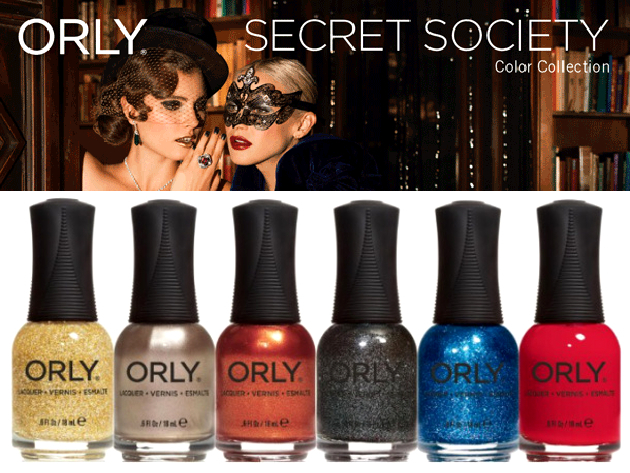 Lavish Bash- a clear base with tiny gold and silver glitter flecks
Voyeuristic Adventure – an ultra glam taupe foil shimmer
What's the Password- a burnt orange with golden shimmer
Masked Ceremony – a sophisticated charcoal with holographic shimmer
Macabre Masquerade – a gorgeous midnight blue tone with red and silver glitter
Risque Encounter- a seductive strong red creme
Shop Orly Nails
Related articles
Fashion Trend Seeker is a fashion blog dedicated to keeping your style updated and fresh with all of the latest styles and trends. Danielle lover of all things fashion and beauty related, loves blogging for those who love seeking the latest trends. Be sure to follow her weekly posts to keep your style updated, and you catch her on facebook, twitter and google plus.
Latest posts by Fashionprincess (see all)