Essie Bikini So Teeny Collection for Summer 2012. Essie brings us yet another collection to love this summer cleverly called Bikini So Teeny. The collection features six new hues ranging from sky blue, to bright orange. Available in stores this June. Look below for more details.
Now is the time to suit up. Whether you prefer to strike a pose poolside or relax at the beach, the myriad maillot varieties provide endless inspiration for this season's hottest shades. Wherever you may fall on the swimsuit spectrum, there's a color for it — and it's invariably essie.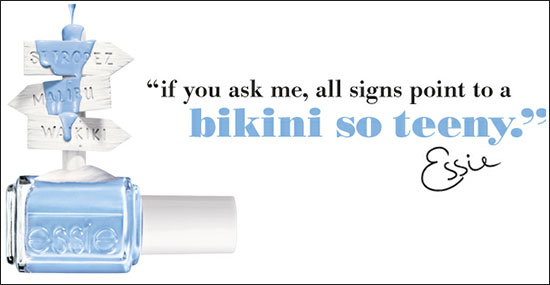 Bikini So Teeny Provocative lustrous sky blue
Cascade Cool Frosty, shimmery carnation pink
All Tied Up Naughty molten bronze
Off the Shoulder Daring, scorching hot pink
Fear or Desire Obsession-worthy bright orange
Mojito Madness Fun-loving party lime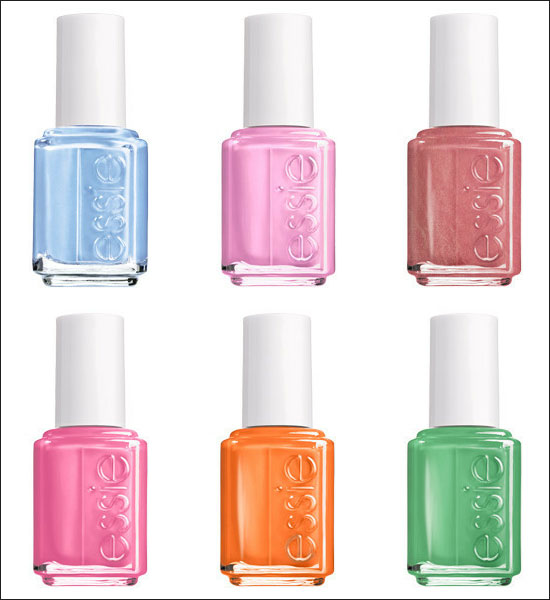 Fashion Trend Seeker is a fashion blog dedicated to keeping your style updated and fresh with all of the latest styles and trends. Danielle lover of all things fashion and beauty related, loves blogging for those who love seeking the latest trends. Be sure to follow her weekly posts to keep your style updated, and you catch her on facebook, twitter and google plus.
Latest posts by Fashionprincess (see all)