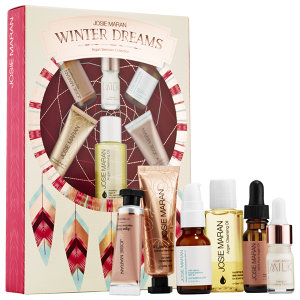 Josie Maran Winter Dreams Argan Skincare Collection. If the cold weather is already getting your skincare routine down, or if you just want to prepare for the cold season ahead, then check out the new Josie Maran Winter Dreams Argan Skincare Collection. The new 6-piece set features products infused with argan oil to keep you glowing all winter long. Available now at Sephora, look below for more details.
Availability: Now At Sephora
This must-have collection includes Josie's favorite skincare tools for feeling beautiful and dreaming big this winter. Each beautifier is infused with 100 percent pure argan oil—a revolutionary beauty oil proven to hydrate and nourish skin with powerful antioxidants and essential fatty acids—so skin glows on the outside while you glow on the inside.
This complete set includes Argan Cleasing Oil to gently melt away makeup and skin impurities, Pure Argan Milk Intensive Hydrating Treatment to plump and preserve skin's youthful cushion, multitasking 100% Pure Argan Oil to nourish skin, hair, and nails, Argan Infinity Intensive Creamy Oil to hydrate skin, calm inflammation, tame fly-aways, condition lips, and illuminate complexion, Argan Daily Moisturizer SPF 47 to smooth, hydrate, and protect, and Whipped Argan Oil Intensive Hand Cream to heal and soothe rough, dry hands.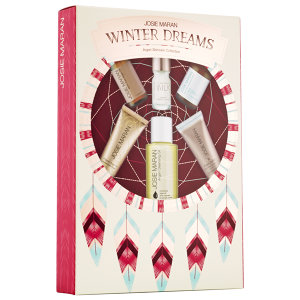 This set contains:
– 1.9 oz Argan Cleansing Oil
– Pure Argan Milk Intensive Hydrating Treatment
– 0.5 100% Pure Argan Oil
– 0.5 oz Argan Infinity Intensive Creamy Oil
– 0.5 oz Argan Daily Moisturizer SPF 47
– 1 oz Whipped Argan Oil Intensive Hand Cream
What it is formulated WITHOUT:
– Parabens
– Sulfates
– Phthalates