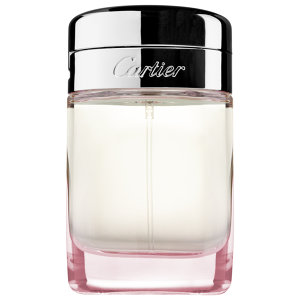 2014 Fall / 2015 Winter Fragrances and Perfumes For Women. When the fall & winter season hits, you'll find that many beauty lines will be dropping and releasing fragrances, why because scents have a tendency to linger during the colder months. This particular fall/ winter season presents many new fragrances to love & to put you well  in the perfect autumn mood. Look below to see our top 5 choices for the new season ahead.
Cartier Baiser Volé Lys Rose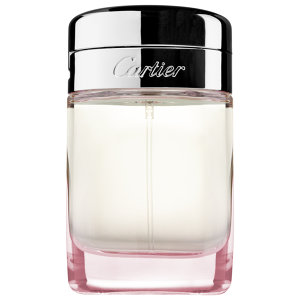 For Baiser Volé Lys Rose, the crystallized petals of a blooming pink lily are combined with subtle touches of raspberry to enhance the powdery and delicate note of Baiser Volé. With this fragrance, Cartier explores a new facet of the lily, one that is perfectly sweet but also subtle and refined.
Baiser Vole Lys Rose is captured in a vibrant pink bottle celebrating the delicate floral notes of this delicious fragrance.
Notes:
Pink Lily, Raspberry.
Style:
Floral. Delicious. Feminine.
Dolce & Gabbana Dolce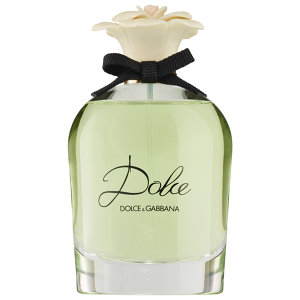 Dolce is a gentle, feminine mix of white flowers introduced by the freshness of neroli leaves and defined by the full-bodied scent of white amaryllis, a South African flower used for the first time ever in scent. The amaryllis is perfectly blended with a unique and opulent combination of white water lily and bold white daffodil creating a classic yet distinctly original floral fragrance.
Notes:
Neroli Leaves, Papaya Flower, White Amaryllis, White Daffodil, White Water Lily, Cashmeran, Musky Notes, Sandalwood.
Style:
Delicate. Joyous. Avant-garde.

Pharrell Williams GIRL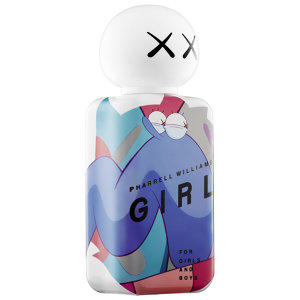 Pharrell Williams and avant-garde fashion house Comme des Garçons collaborated to create a blend of no bounds. The result? A stylish wood-based fragrance for girls and boys that strikes an attractive balance of masculinity and femininity—available at exclusive beauty retailer Sephora.
The Notes
Flirtatious base notes of vetiver, patchouli, cedar, and Australian sandalwood introduce an instant edge warmed by iris, styrax, and violet. Striking top notes of neroli, lavender, and white pepper mirror visions of youthful innocence. The ultra-concentrated eau de parfum lingers long after application.
Bvlgari Jasmin Noir Eau de Parfum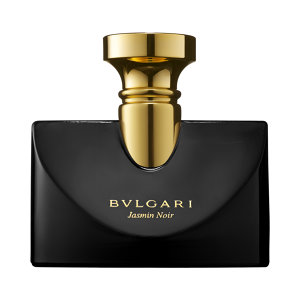 Bvlgari's Jasmin Noir captures the irresistible charm of a mysterious and intensely sensual woman. Captivating and caressing, Jasmin Noir is a rich mix of voluptuous floral and precious woody notes with accents of almond and licorice. This infinitely addictive essence is sublimely revealed by jasmine, a flower whose beauty is as pure as it is tantalizing. This scent embodies the very heart of the Bvlgari brand, reflecting the richest and noblest codes of a luxury jewelry legacy. The deep black and luminous gold bottle beautifully honors the heritage of prestigious allure.
Notes:
Green Sap, Gardenia Petals, Sambac Jasmine Absolute, Satiny Almond, Precious Wood, Licorice, Tonka Bean Absolute.
Style:
Seductive. Sophisticated. Refined.

JIMMY CHOO Stars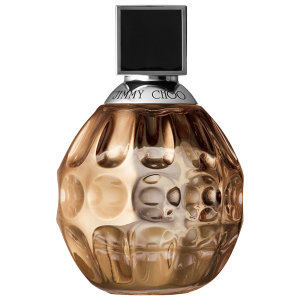 Jimmy Choo STARS Eau de Parfum is a luxurious and sensual limited-edition fragrance inspired by the Jimmy Choo Star Collection, embodying rock 'n' roll glamour. Dressed in a luminous gold lacquer, it is a sumptuous re-mastering of the original eau de parfum, with a more intense and addictive signature.
Notes:
Candied Orange, Tiger Orchid, Toffee, Sandalwood, Indonesian Patchouli.
Style:
Sensual. Luxurious. Glamorous.