Essie Fall 2013 Nail Polish Collection – For the Twill of It
Essie Fall 2013 Nail Polish Collection – For the Twill of It. Another  nail polish collection to hit stores this fall is Essie's  For the Twill of It, a collection packed full of rich hues that are sure to make your nails shine. Six new shades will be introduced with cute names like "Afterschool Boy Blazer" and "The Lace Is On" all of which are perfect for making us think of fall. You can find "For the Twill of It" officially in stores this August.

It's a material world, full of sensorial sartorial delights. Fall is the perfect time to pile on the cozy and amp up the chic. Rich flannels, sumptuous knits punctuated with accents of lace and the occasional ultra-fine silk twill create a lavish palette of textures that's impossible to resist. Transfering the soft volumes and rich woolens of the fall runways, Essie six seductively tactile shades that radiate beautifully tailored warmth. The lace is on to set the pace for the fashion season. Go back to cool in an after school boy blazer or positively posh in a twin sweater set. While some have a vested interest in the pursuit of style, other dress just for the twill of it – and then there are those who simply want to put on a cuddly cashmere bathrobe and call it a day.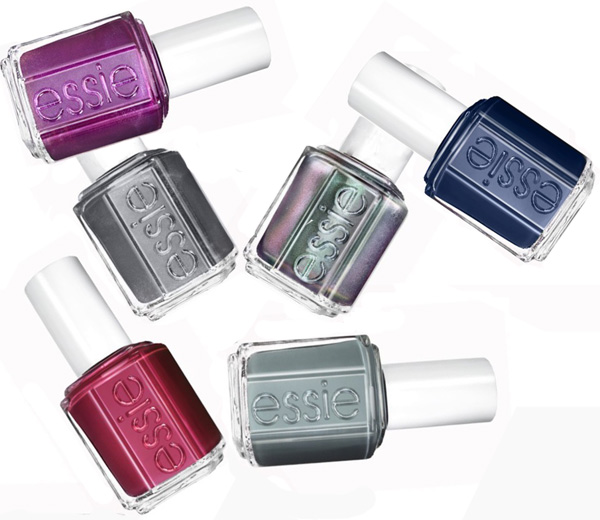 For The Twill Of It – medium brown with reflective green shimmer
Afterschool Boy Blazer – deep midnight blue
Twin Sweater Set – vibrant crimson red
Cashmere Bathrobe – true flannel gray
The Lace Is On – toned pearlescent fuchsia
Vested Interest – cool grey teal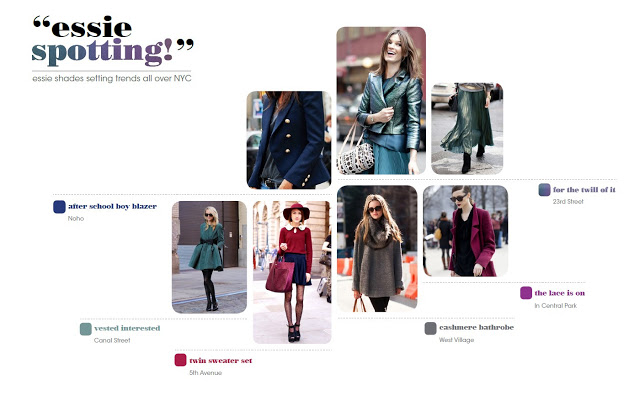 Shop Essie Nail Polish
Related articles