The Peanuts gang is taking over this Halloween season, and we couldn't be happier!
This Halloween, OPI will be teaming up with the Peanuts gang to release a collection inspired by the very popualr movie, "It's the Great Pumpkin, Charlie Brown".  I grew up watching this fun Halloween special, and I'm not gonna lie…I still watch it every Halloween….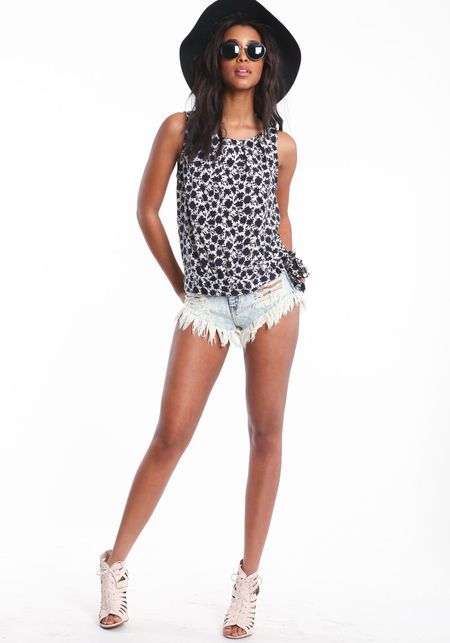 The new collection will officially launch this September, and will feature 4 new shades, and like most OPI collections there will also be a set of all the shades released as well. Look below for more details.
Peanuts by OPI brings to life Charles M. Schulz's comic strip characters for Halloween 2014. Inspired by "It's the Great Pumpkin, Charlie Brown," the four new limited edition nail lacquer shades include seasonal yellow and black crèmes, as well as two black-based glitter hues.
OPI Peanuts Halloween 2014 Collection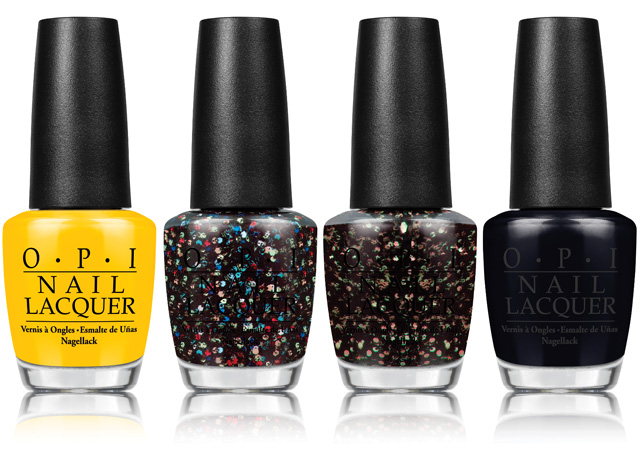 Good Grief! – The sunny yellow of Charlie Brown's favorite t-shirt.
To Be or Not To Beagle – Snoopy's happy-dance of colors in a joyful glitter.
Where's My Blanket??? – Linus awaits the Great Pumpkin in this orange and black glitter.
WHO ARE YOU CALLING BOSSY?!? – This stormy black is no match for Lucy's raven hair.
OPI Peanuts Halloween 2014 Set – New & Limited Edition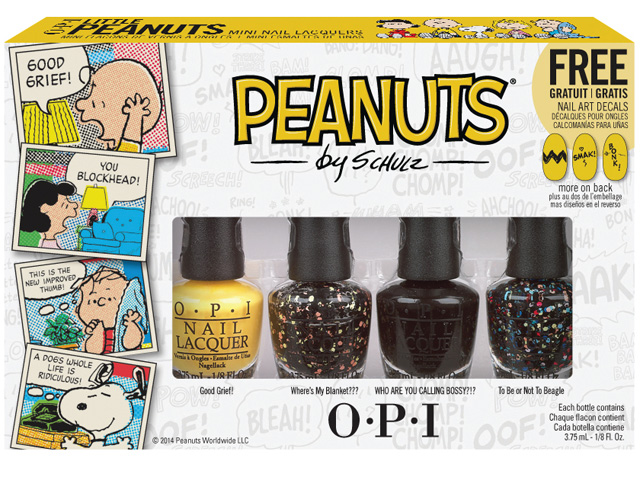 This set features all the new 4 nail colors in mini size bottles of 3.75 / 1.8 fl oz and free nail art stickers.
Related articles