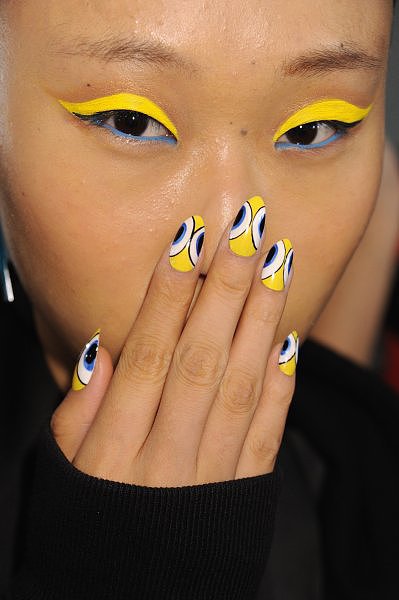 2014 Spring and Summer Nail Polish Trends. Get your nails ready this spring season ladies, because the latest nail trends are here. This spring is all about intricate designs and unique patterns that truly bring artwork to the nail world. Designers loved bubbly nail design this season, and although some might be hard to recreate at home, there's always nail stickers to help do the job for us.

Along with overaly designed nails, this spring also brings a feminine mix of heavily embellished details, and glitter filled polishes.So if you like nails that sparkle and shine, you'll definitely adore this fab trend.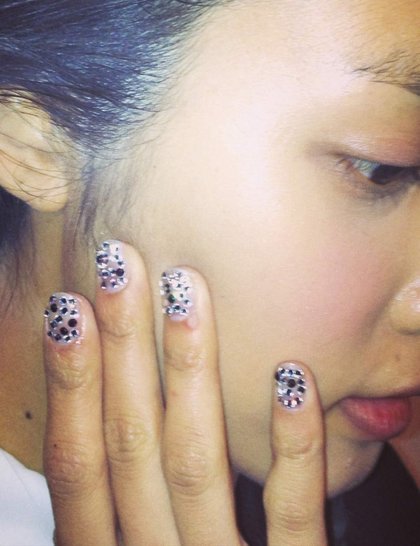 Looking for something new to try with your nails, how about half there polish? Fix up your nails this season by only applying a portion of polish to your nail bids, then leaving the rest unpolished for half done type of finish. This look was all the rave at Fashion Week and many called it floating nail art. Other new trends this spring include the look of slanted french manicures, fish scale like finishes, and floral printed designs. For more trends this season try out all white nails, pastels, stripes, and nude hues. Look below to see some of the top trends to try this season.
2014 Spring and Summer Nail Trends – Top Nail Polish & Nail Designs To Follow
Related articles