Ciate Complexion Collection Gives You The Perfect Nude Nails. Nude nails go with everything, and who doesn't love the look of barely there color? Well this fall season Ciate brings us a collection that features five new shades that offer a range of colors to give every complexion their perfect nude nail.
Treat your nail polish like a foundation and shade match to create elongated elegant nails.
With a flattering base of shimmering golden highlights, this collection of complexion hues creates flawless nails.
"Nude nail polish has ousted light pink from its reign of ubiquity and is now a chic staple."
Charlotte Knight, Creative Director of Ciaté!
The collection is now available in stores and ranges from lightest of ivory skin to the darkest hue of pecan. look below for more details.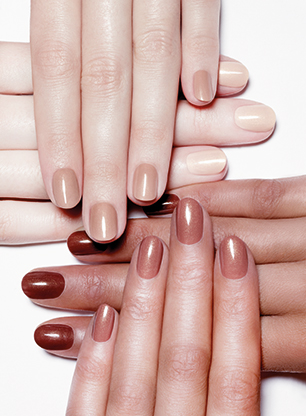 Pecan Pie - Shimmer
Butterscotch
Ivory Queen
Honey Bee
Golden Sands

Related articles
Fashion Trend Seeker is a fashion blog dedicated to keeping your style updated and fresh with all of the latest styles and trends. Danielle lover of all things fashion and beauty related, loves blogging for those who love seeking the latest trends. Be sure to follow her weekly posts to keep your style updated, and you catch her on facebook, twitter and google plus.
Latest posts by Fashionprincess (see all)