MAC Fall 2013 Indulge Makeup Collection. Indulge yourself with the latest collection from Mac Cosmetics. Available in stores this August, Mac brings us a full brand new collection with tons of goodies ranging from lipsticks, to glosses, liners, and nail colors. Look below for more details.
Eyeshadow
Guilty Morsel – light gold (Lustre)
Sex & The Oyster – grayish green (Veluxe Pearl)
Three Ring Yellow – green yellow (Veluxe Pearl) (Repromote)
Divine Decadence – bronze (Veluxe Pearl)
Palace Pedigreed – dark plum (Satin) (Repromote)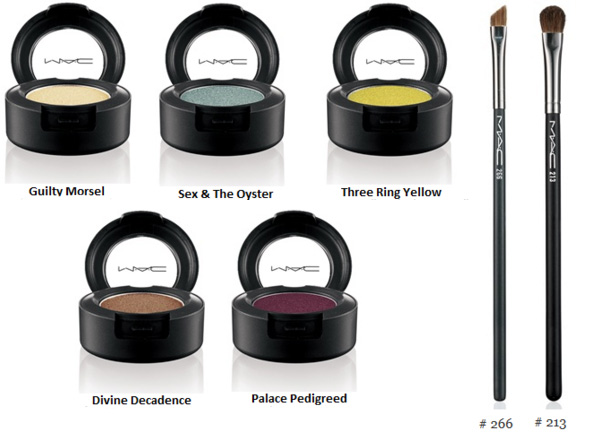 Fluidline
Blacktrack – black (Permanent)
Deliciously Rich – dark brownish gray
Gilt Gourmet – gold glitter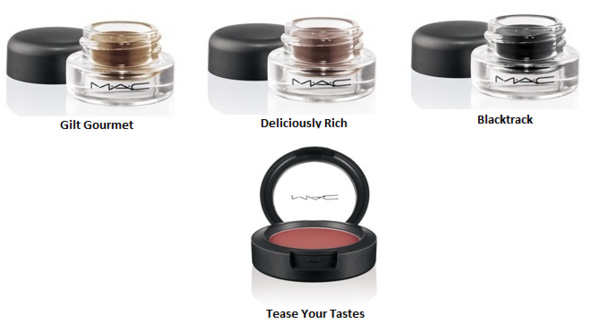 Powder Blush
Tease Your Tastes
Naughty Double Effect Mascara
Very Black edition
Haute & Naughty Too Black Lash
Super Thin Black
Lipstick
Smash Hit – golden flash (Dazzle)
By Design – shimmering pastel beige (Frost)
Feed The Senses – purple nude color (Lustre)
Just a Bite – light blue red (Satin)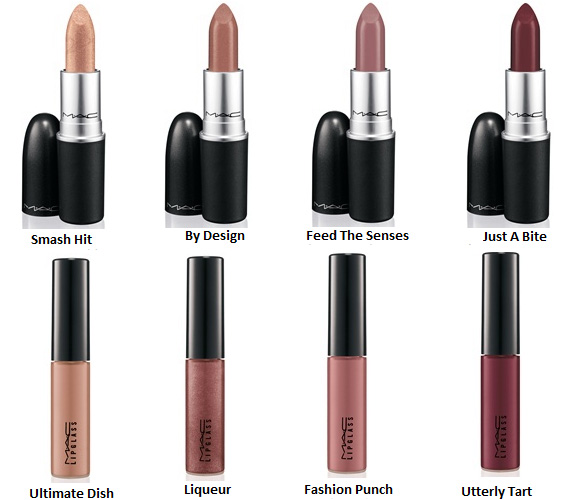 Lipglass
Ultimate Dish – pearl beige stardust
Liqueur – faintly glowing brown gray
Fashion Punch – light pink
Utterly Tart – crimson
Nail Lacquer
Magnificent Feast – sparkling pure gold (Frost)
Sinfully Sweet – champagne gold pearl (Frost)
Over-Indulge – gunmetal gold pearl (Frost)
Impassioned – bright warm pink (Creme)
Rebel – light cream purple (Creme)
Screening Room – light blue green (Creme)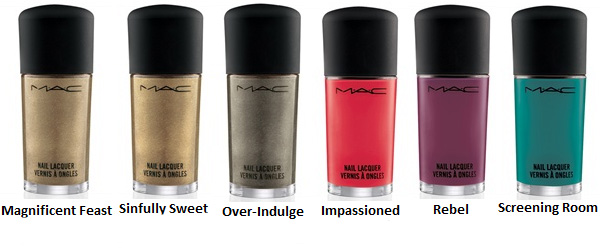 Brushes
#266 Small Angle Brush – $20.00
#213 Fluff Brush – $23.00
Related articles
Fashion Trend Seeker is a fashion blog dedicated to keeping your style updated and fresh with all of the latest styles and trends. Danielle lover of all things fashion and beauty related, loves blogging for those who love seeking the latest trends. Be sure to follow her weekly posts to keep your style updated, and you catch her on facebook, twitter and google plus.
Latest posts by Fashionprincess (see all)