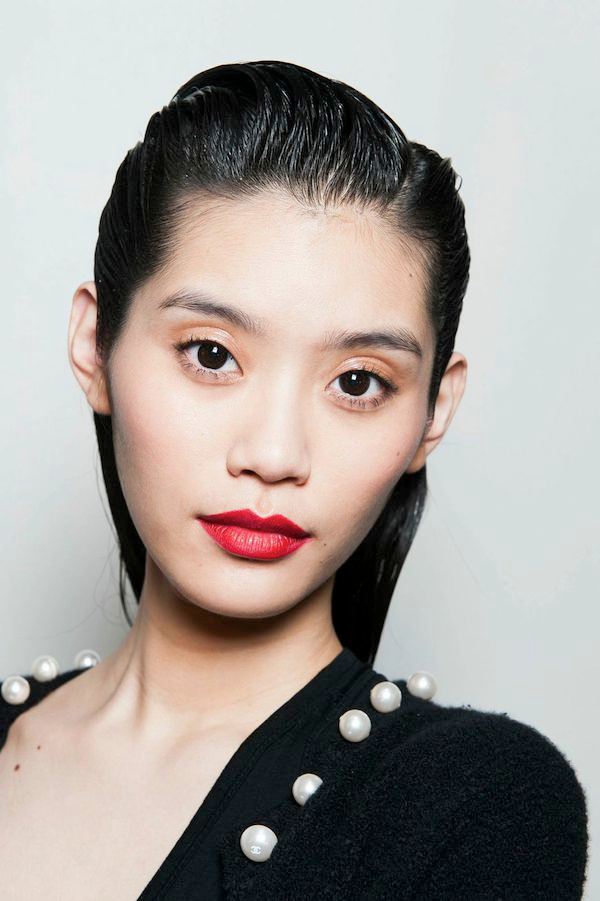 Makeup from the Zac Posen Spring 2015 NYFW show featured glowing skin, and gorgeous bold red lips.  Look below to see how you can recreate Zac's signature makeup look by using Mac Cosmetics.
Makeup : Kabuki for M·A·C Cosmetics
"Healthy, glowing skin and a graphic red lip. Simplicity is its strength, which fits with the mood of this season's collection."  Kabuki first toned the models' skin with witch-hazel to get the skin very clean, and then applied a diffusing clear primer all over with a very sheer layer of crème foundation in warmer tones around the outside of the face and across the nose and cheeks.  He added crème blush to heighten the translucent, sun-kissed look of the face.
 For the eyes, Kabuki used peach-toned concealer to brighten the under-eye area, and the eyelids were primed with a nude crème while the top and bottom lashes were given two coats of mascara.  High shine lip gloss was later dabbed on the lids to achieve a wet look.  Kabuki also used MAC Shine Mixing Medium to the top of the cheekbones for an athletic glow.  Mouths were boldly defined and filled in with MAC Cherry Lip Pencil to enhance the natural shape of the lip, and MAC Red Lip Mix was applied over the pencil for a deep orangy/red, semi-matte finish – the perfect makeup look to accentuate Posen's simple runway aesthetic!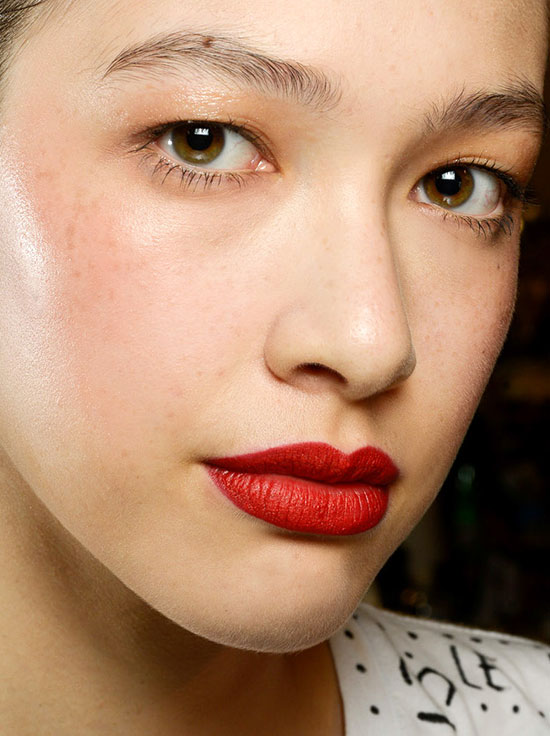 Related articles