Disney Ariel (Little Mermaid) Collection at Sephora. Ariel aka the Little Mermaid is the latest princess to get her own beauty collection from Sephora. So far we've seen two other collections from Cinderella, as well as Princess Jasmine, which both did exceptionally well.
Much like the other two collection, this one is sure to feature beauty items ranging from a fragrance, to an eyeshadow palette, lip-glosses, compact mirrors, and of course a nail polish line-up. Hitting stores this August, and online this July, look below for more details. I love all of the cute little names featured in the collection, brings me right back to my childhood 🙂
Sephora has created a series of captivating beauty collections inspired by beloved Disney Princess characters entitled Disney Reigning Beauties. Each limited edition seasonal collection focuses on the individual style, personality and story of a specific Disney Princess, bringing her to life in a way that inspires women to create their own princess moments.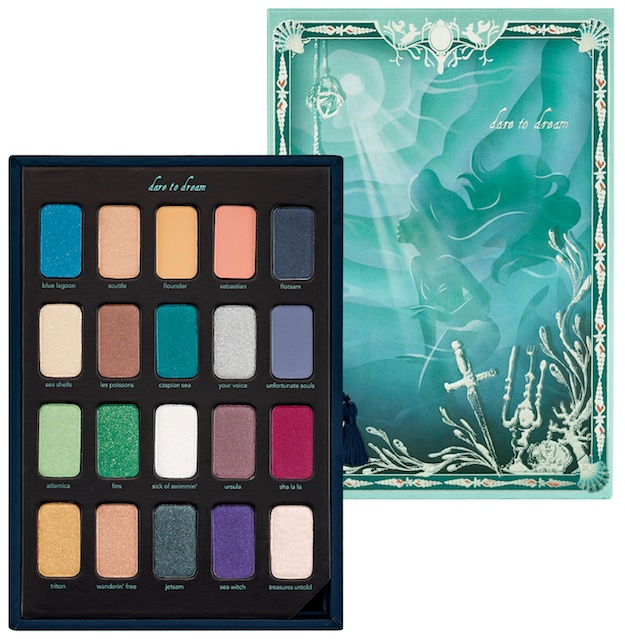 Storylook Eyeshadow Palette Vol. 3 Ariel Edition ($55 USD / $66 CAD) ^

    Blue Lagoon: Shimmering blue
    Scuttle: Shimmering pinky beige
  Flounder: Matte nude
    Sebastian: Matte coraly pink
    Flotsam: Deep blue charcoal
    Sea Shells: Shimmering ivory
    Les Poissons: Dusty satin mauve
    Caspian Sea: Shimmering rich turquoise
    Your Voice: Glistening silver peal
Unfortunate Souls: Matte lavender grey
   Atlantica: Shimmering sea foam green
    Fins: Glittery mermaid green
    Sick of Swimmin': Shimmering opalescent
Ursula: Pearly purple
    Sha La La La: Matte dark fuchsia
    Triton: Shimmering gold
  Wanderin' Free: Shimmering pink champagne
Jetsam: Deep teal with dark iridescent glitter
    Sea Witch: Pearly violet
   Treasures Untold: Opalescent pale pink
Part Of Your World Eyeshadow Palette ($30 USD / $36 CAD)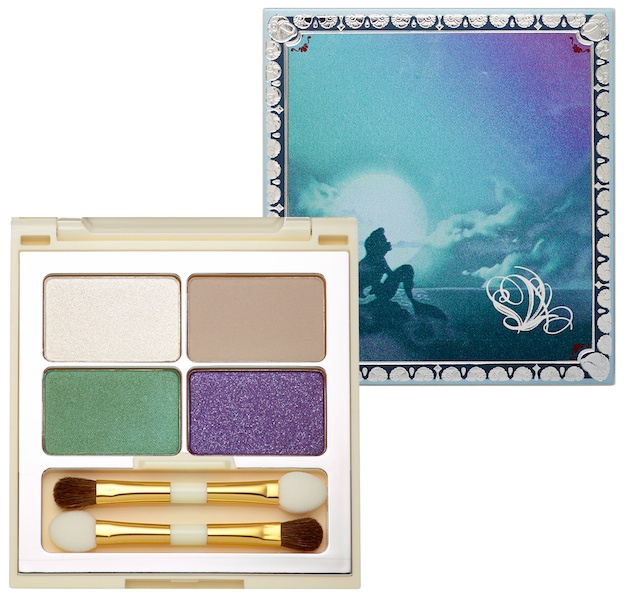 What's-It: Matte clay grey
    Who's-It: Glittering white
    Dinglehopper: Iridescent light teal
    Snarfblat: Violet with iridescent glitter
Sephora X What Cha-Nail-Callit Nail Lacquer Set ($24.50 USD / $29 CAD)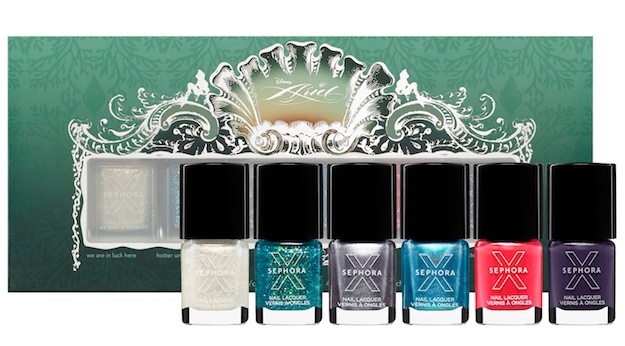 We In Luck Here: Creamy coral red
Hotter Under The Water: Creamy plum
   Ariel: Rich pearly turquoise
Off The Hook: Pearly silver chrome
    Life Is The Bubbles: Iridescent glittery shimmer
  Devotin' To Floatin': Pearlescent teal
Mermaid Song Lipgloss Set ($46 CAD)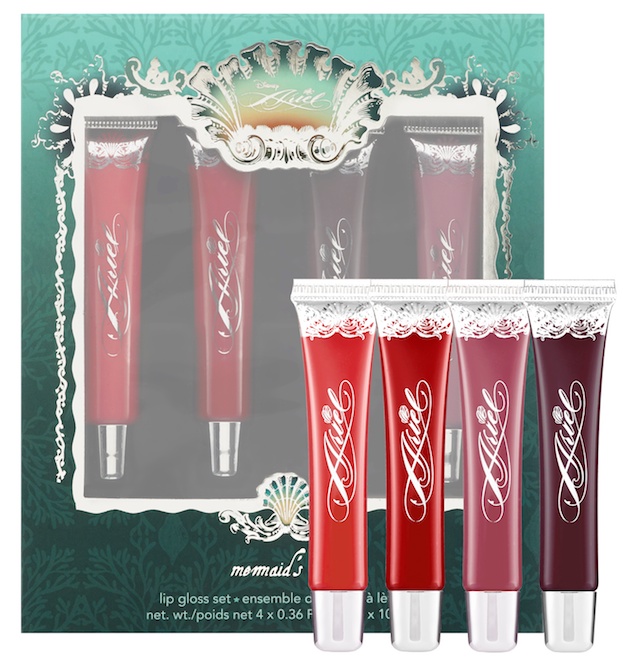 Dream Girl: Perky pink
    Sea Witch: Bold berry
    Redhead: Rich red
Mermaid: Courageous coral
Kiss The Girl Eau de Parfum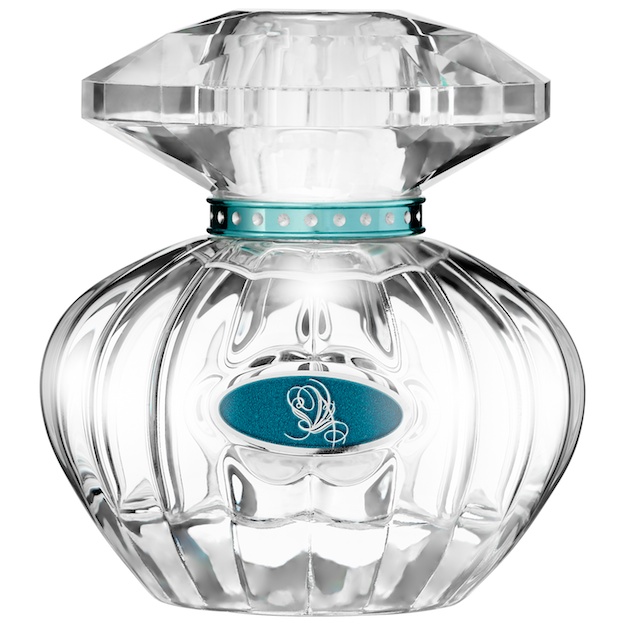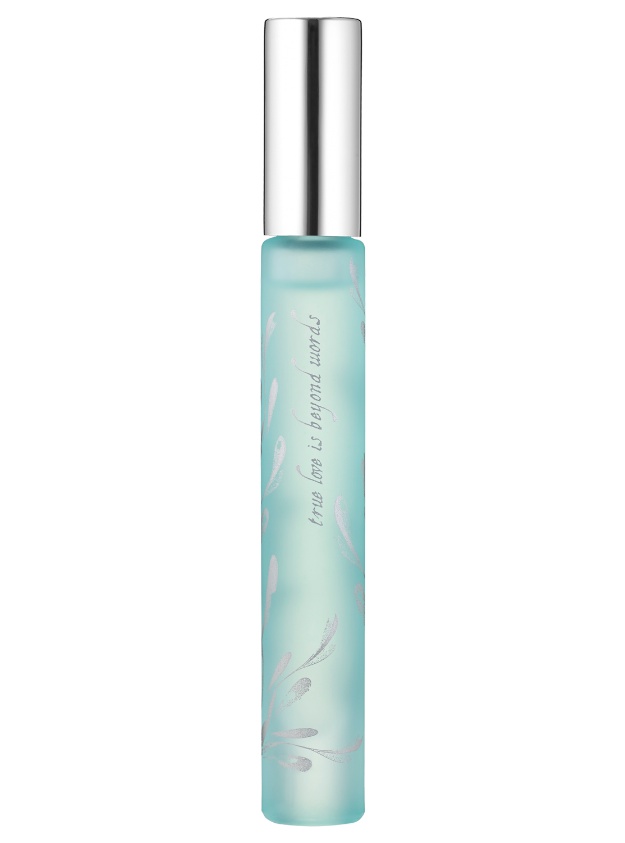 Kiss The Girl Eau de Parfum Spray, 50mL ($58 USD / $70 CAD)
Kiss The Girl Roll On Eau de Parfum ($19 USD / $23 CAD)
Set the Mood Compact Mirror ($20 USD / $24 CAD)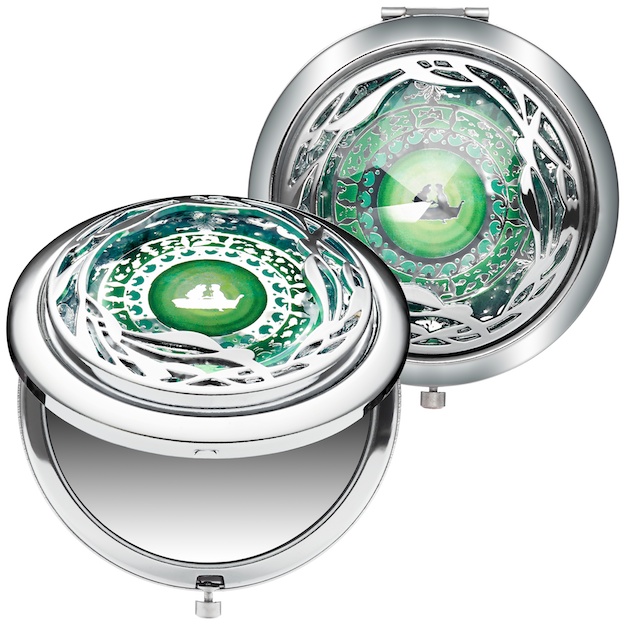 Shop Disney At Sephora
Related articles