2013 Spring and Summer Teen Fashion Trends. Current fashion items trending for teen fashionistas. It's time to get your spring and summer wardrobe together once again, and whether you're using a few key items from last year, and mixing it with this year's trends. Or if you closet needs a complete, and total makeover, we're here to help! Look below to see the most current and up to date trends you should be wearing.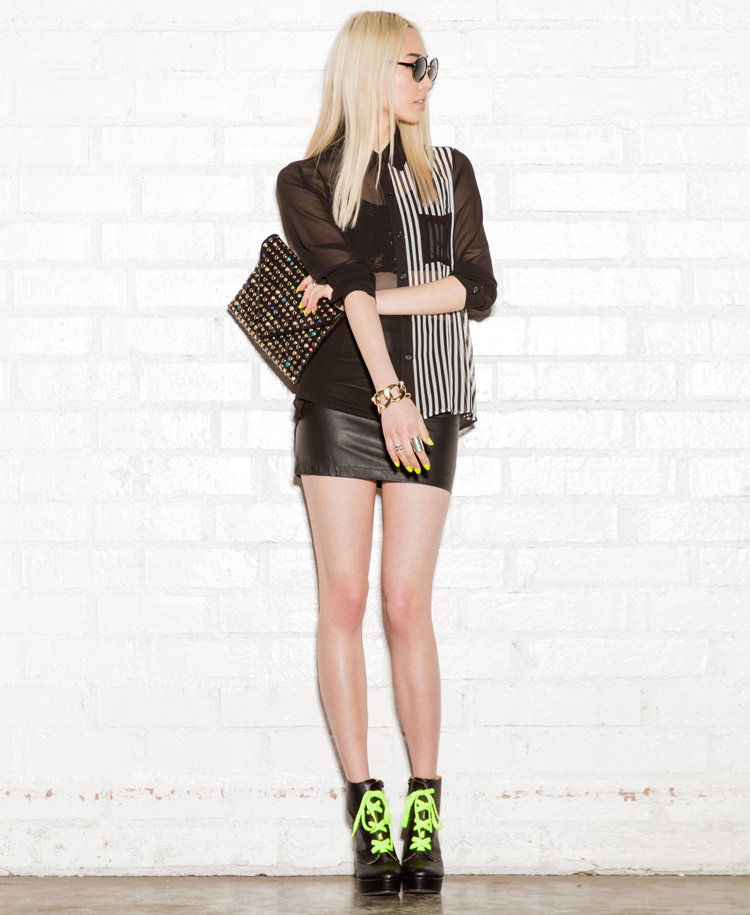 Stripes – Just like last year, stripes are back, and this time the look is bigger than ever.
High – Low Hems – Another comeback trend still making a statement.
Embellished Tops , Vests, Jackets etc -Tops that featured beaded collar or studded designs are highly favored.
Cut-Out Shoulder Shirts– Show a little shoulder with this trend.
90's Inspired Looks- Think grunge and early 90's combat boots with fun bowler hats.
Pastels– Soft colors and hues are the perfect shade to rock the summer days with.
Cropped Tops – Show off just the right amount of tummy with a cropped top.

Graphic Tees – Get graphic with funny sayings and rocking images that you love.

Skater Skirts – Try this trend with a cropped top for the perfect Summer "13 balance.

Cut-Off Shorts – Your summer style won't be complete with out summer cut-outs!

Top Trends To Follow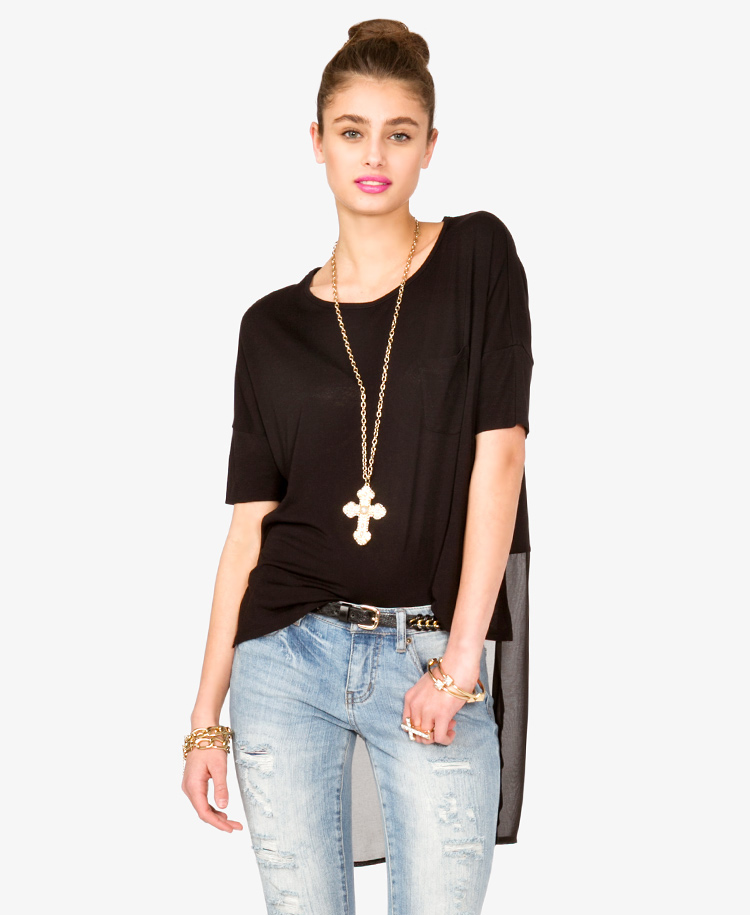 Stripes
High – Low Hems
Cropped Tops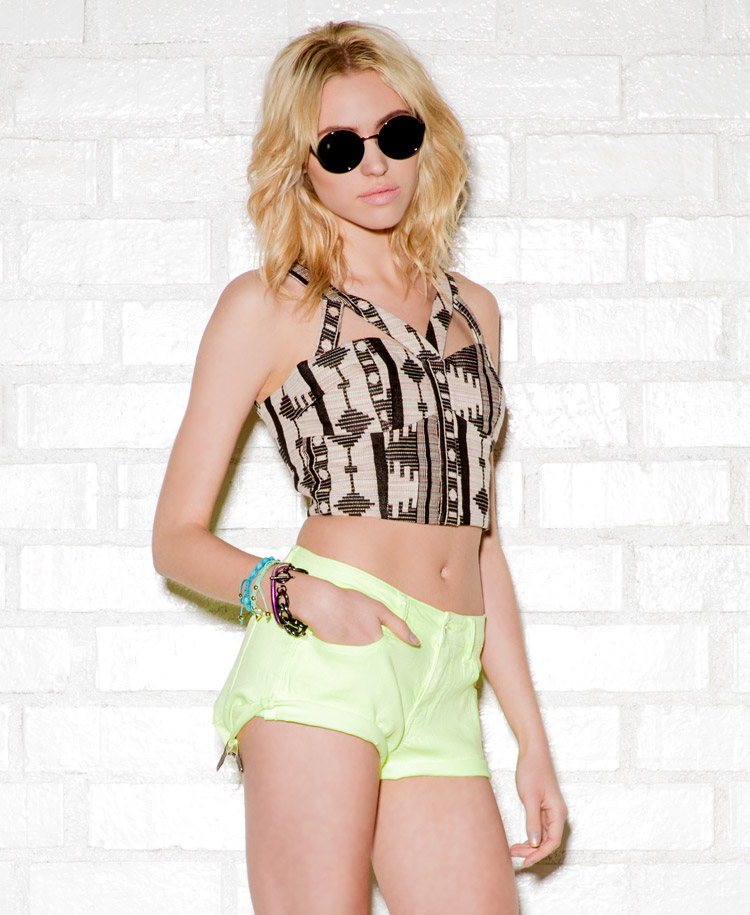 Pastels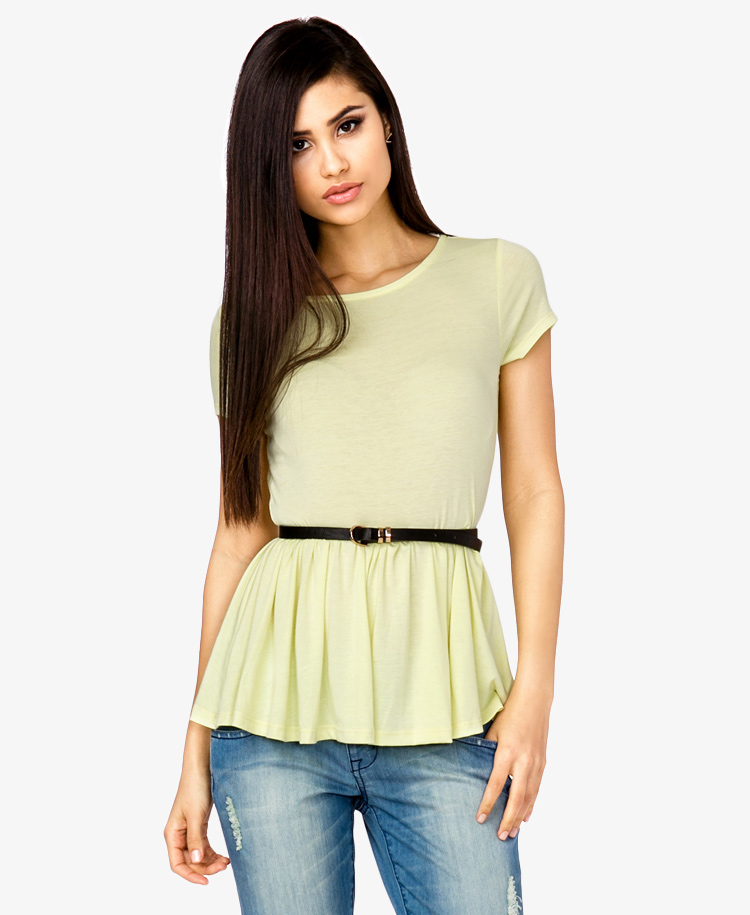 Graphic Tees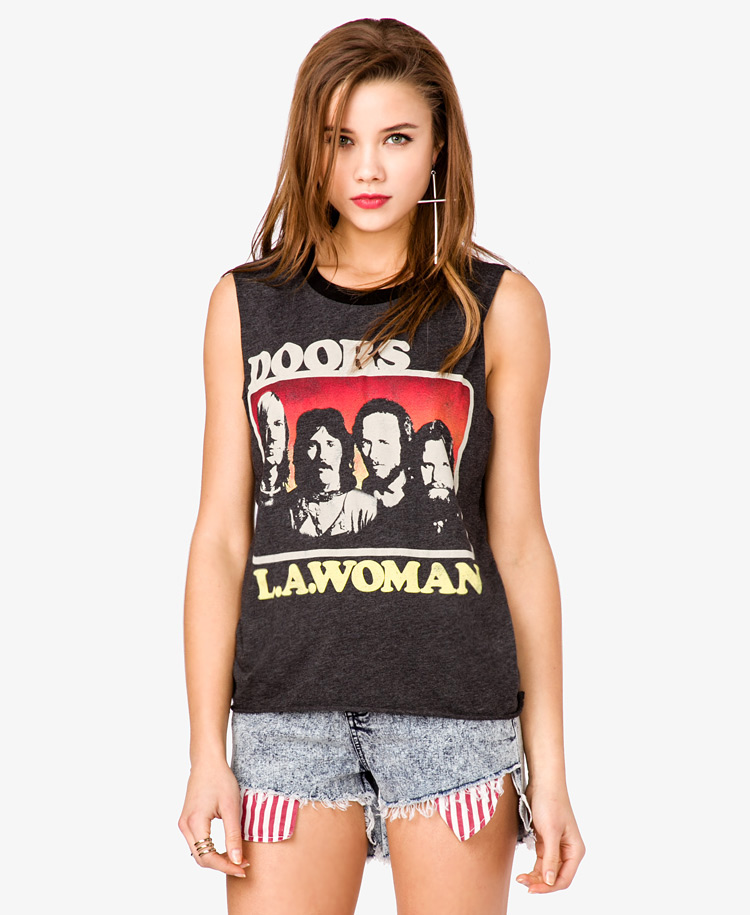 Skater Skirts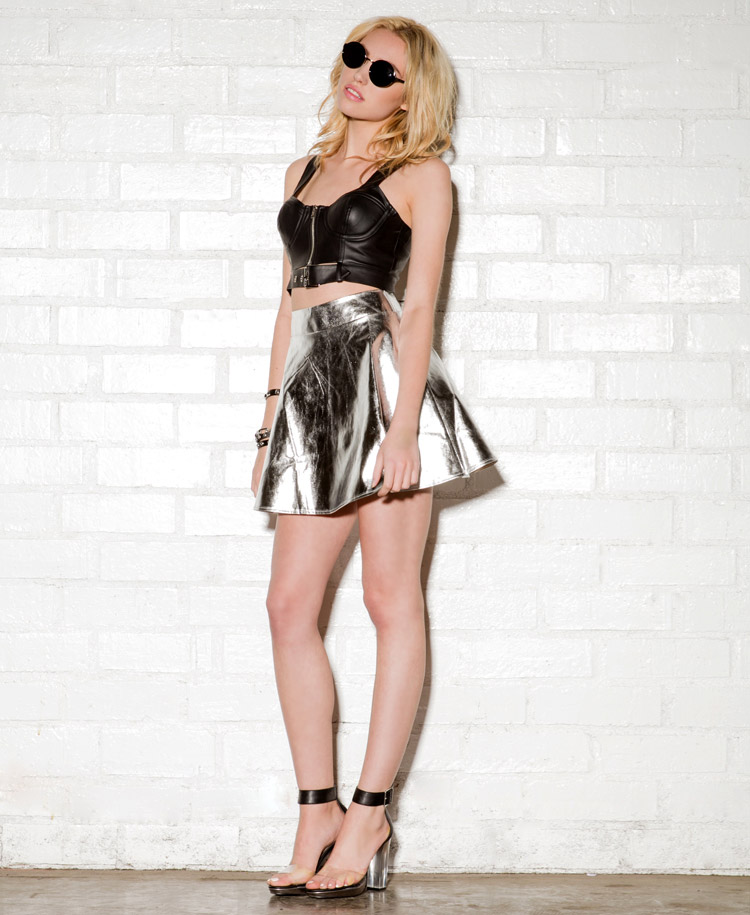 Embellished Tops , Vests, Jackets etc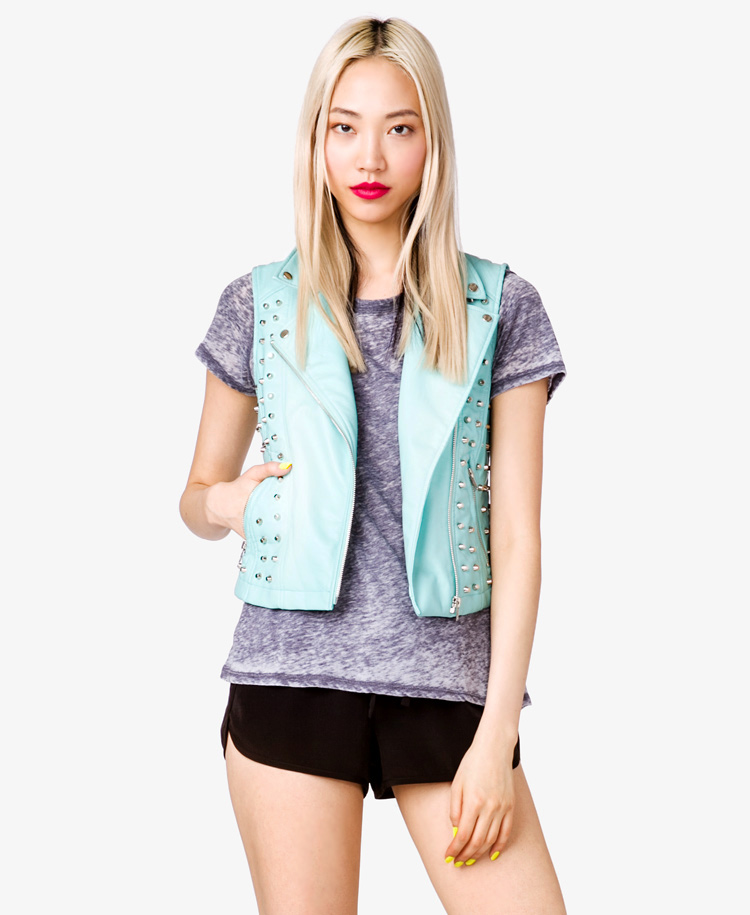 Cut-Off Shorts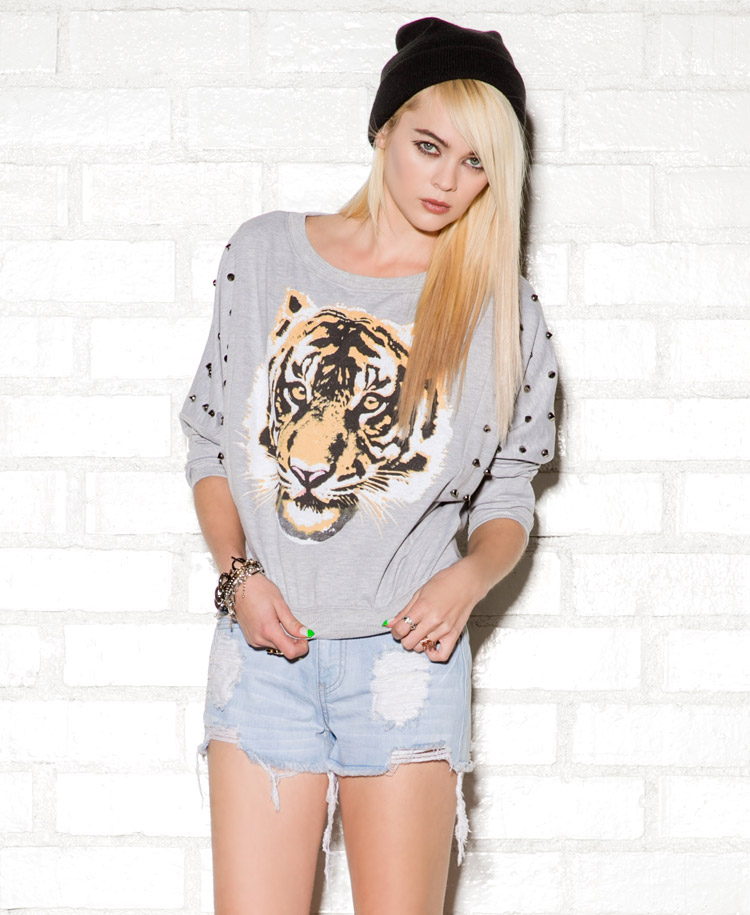 Cut-Out Shoulder Shirts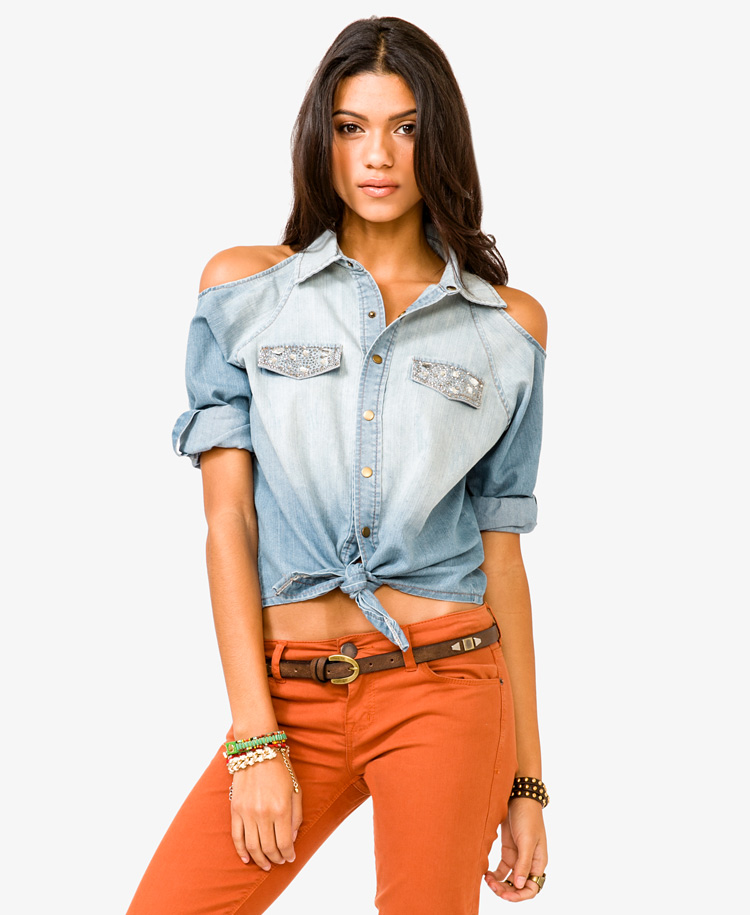 90's Inspired Looks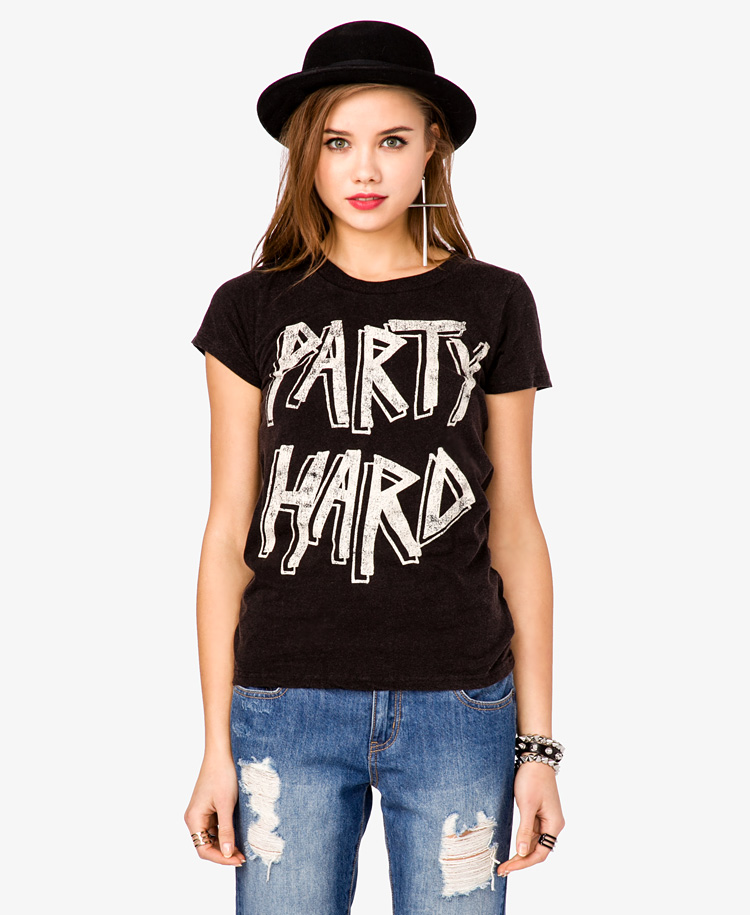 Related articles
clothing and pictures from Forever 21