Splurge Vs. Frugal Finds – Jan 2013. Lately I've been doing some online window shopping, yes there is such a thing, and I've noticed there are tons of brands copying each other. This may of course be a bad thing for high – end designers, but for those that can't afford luxury items, it's always nice to find a cool replica. I've decided to bring a new feature to the blog and it's themed  Splurge Vs. Frugal Finds. It will showcase the designer style of the item, while also giving you a pretty close replica of something significantly cheaper. Check out this month's picks after the drop.


Splurge – Jeffrey Campbell – Starburst 2 – Studded Black Leather Booties
I'll confess these babies were definitely on my Christmas list, but I didn't receive a pair :(. They typically cost $225 from retailers, and they're now on sale for $112.50. If  you feel like splurging pick them up here.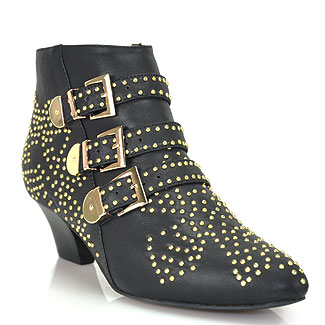 Frugal Find – Forever 21's Buckled Ankle Boots
Forver 21 has a similar pair of booties, which I just picked up:) . They have less stud designs as the original, but the same style buckle. In my book these booties are just as good. You can find their version here for only $39.80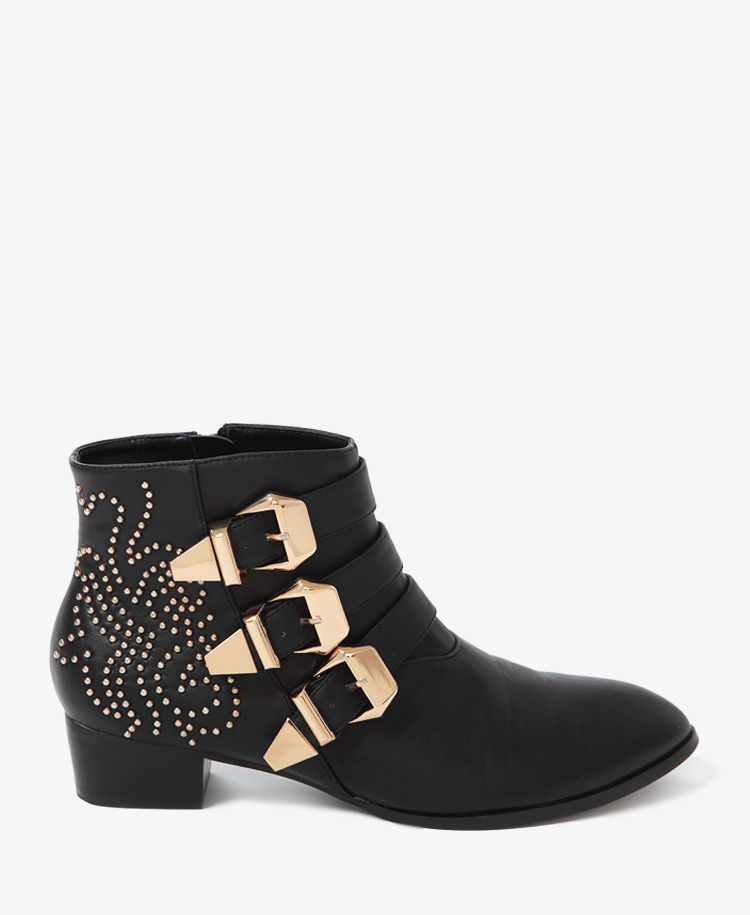 Splurge – Street Level Studded Heart Frame Bag – This bag is perfect for Valentine's day, since it features a cute little heart shape. The original price isn't bad coming in at $48 and features a mix of different kinds of studs.  If you feel like splurging you can grab it here.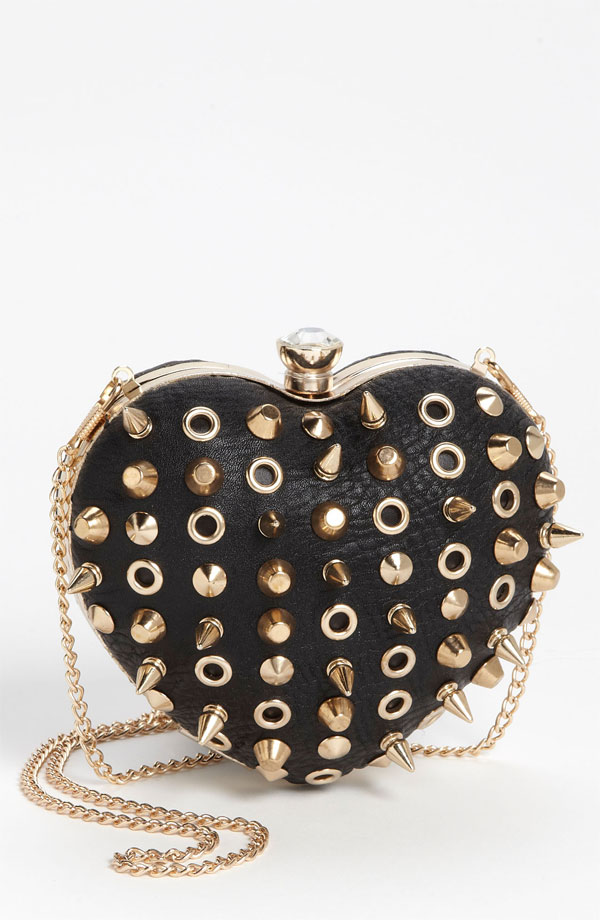 Frugal Find – Forever 21's Spiked Heart Minaudiere
Forever 21 does it again with a similar replica. Their version only features one kind of stud design, with a simple gold hardware opening, instead of the rhinestone version Street level has. Overall A pretty close match if I do say so myself. Grab the frugal version here.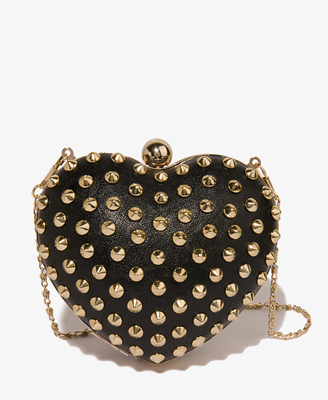 Splurge – Alexander McQueen Knuckle Box Clutch
Coming in at $2,325.00, Alexander Mcqueen knuckle clutches are a huge trend at the moment, which is one of the reasons why so many other lower priced designers are coping the original. This particular version features a rectangular box shape, signature skull and crystal detail on the knuckles, and studs designs. Pick up this splurge here.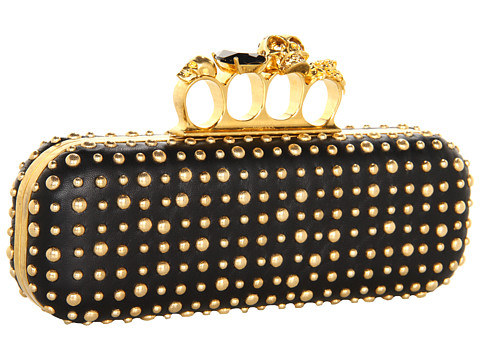 Frugal Find – Agaci's All Over Skull Studded Skull Knuckle Handled Hard
There are tons of knock off versions to the original Alexander Mcqueen knuckle clutch, but this by far has to be the best. It features the same skull and crystal design on the knuckles, and instead of  plain studs it features a skull studded detail throughout. The bag however is a bit smaller and features more of a square shape than a rectangle priced pointed at only $36.50.  The bag is sold out 🙁 at Agaci but there are tons of other knock off versions with fairly reasonable prices, which you can find here.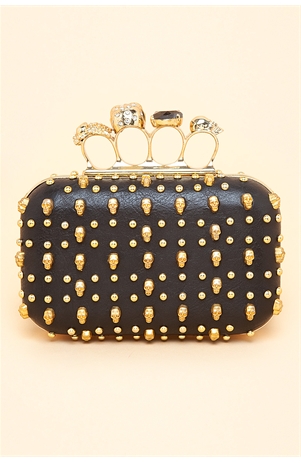 Related articles