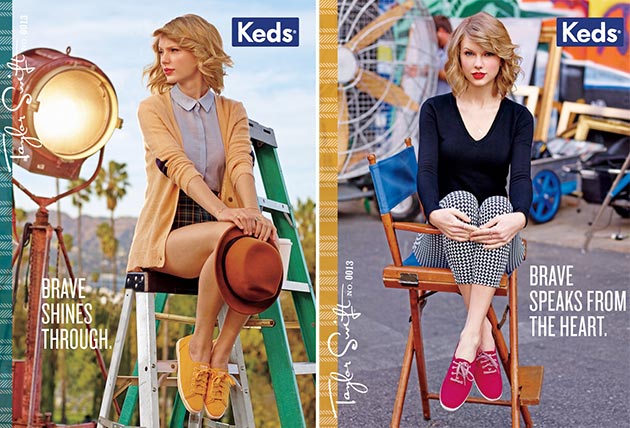 For the past few seasons Taylor Swift has teamed up with well known shoe brand Keds, and it's really just a match made in heaven since Taylor perfectly fits the brands style. The Fall 2014 campaign has just been released and Taylor can be spotted modeling stylish accented sneakers with the brand's signature selections. Of course Taylor can be spotted rocking red sneaks…. which we all know is Taylor's favorite color…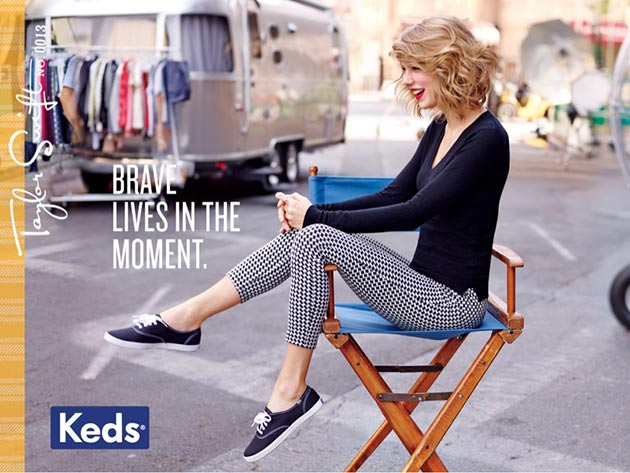 I love the ease of the campaign since it showcases Taylor in simple everyday clothing that looks great paired with Keds. Plus how dope is it that they shot this with a behind the scene feel?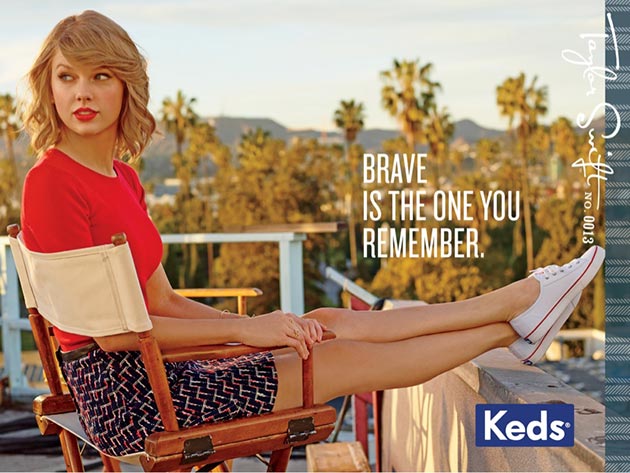 Skirts paired with sneakers… yes please!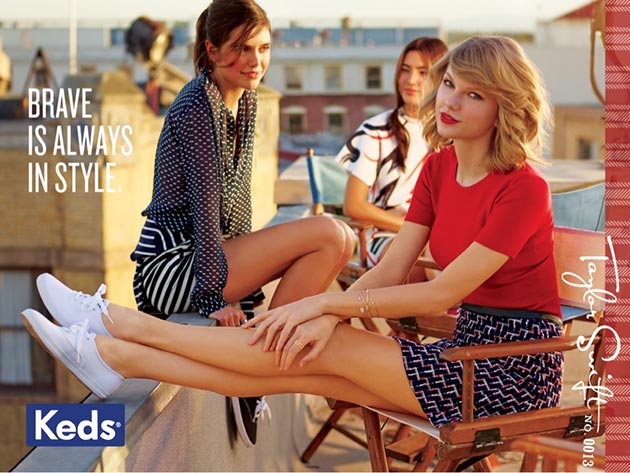 Taylor looks so fresh & simplistic in the fall 2014 Keds campaign, and I love how her bob is perfectly curled in every photo. Do you plan to shop Keds this fall?
Related articles