Teen Vogue Features USA Gymnasts Gabby Douglas & Simone Biles! This summer you can find not one, but two strong African American beauties representing Team USA at the RIO games. Announced yesterday the girls will be going for the gold and competing in the 2016 Olympics games! The duo is truly inspiring and has already manged to make history before the games have even begun.  For the month of August Teen Vogue features the girls and dives into their history of their budding careers , catch some of their highlights and full spread after the drop!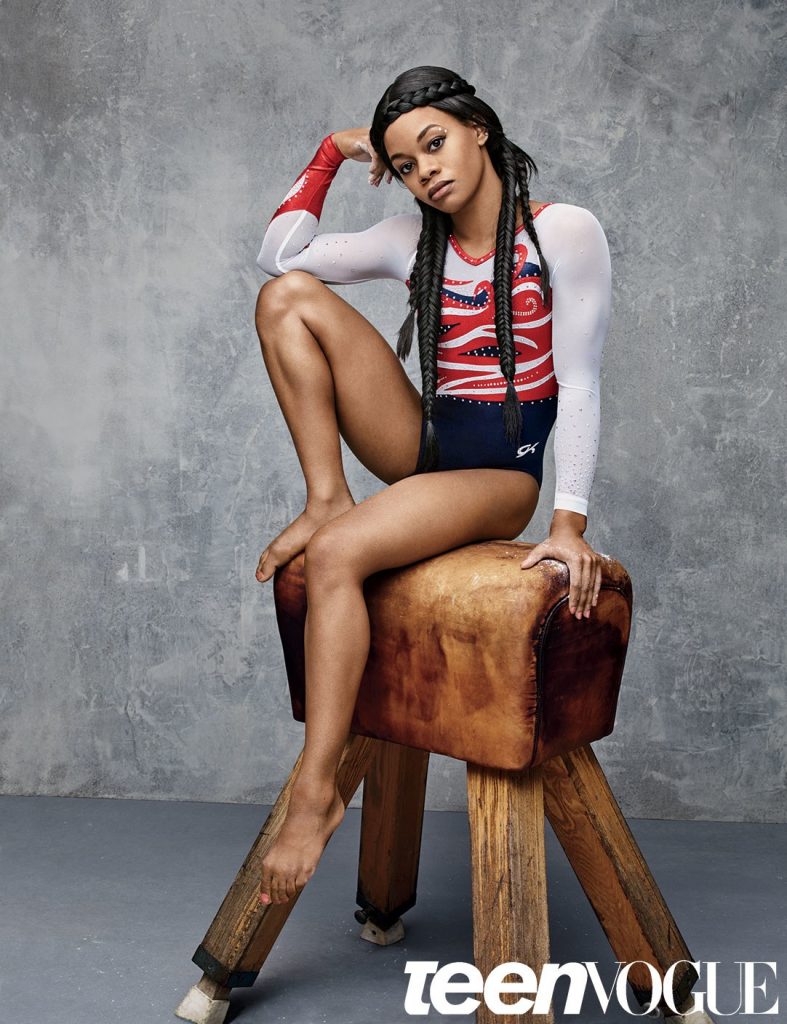 The Gift of Gabby
Whether or not you know the difference between a vault and a beam, it's difficult not to immediately fall in love with Gabby. Aside from her mesmerizing ability to float through the air with the greatest of ease and stick landings flawlessly — a rarefied talent that has earned her the nickname Flying Squirrel — it's Gabby's inspiring story and warm, bubbly personality that quickly made her America's Olympic sweetheart in London back in 2012.
By 16, Gabby accomplished at her first Olympic Games what no American gymnast had ever done before: She won both the coveted individual all-around title and led her team (dubbed the Fierce Five) to a gold medal — and also happens to be the first woman of color in the sport to do so. "It was just insane knowing that I had spent my whole life dreaming about this one specific goal and achieved it," Gabby recalls. Come Rio, she is determined to make history again, as the first gymnast to successfully defend her all-around gold medal since 1968.
Through hard work, natural ability, and viewing gymnastics as playtime rather than an obligation, Simone has rocketed to the top of her sport. Her dominance is clear: She's the only female gymnast to take home all-around gold at the prestigious World Gymnastics Championships three years in a row, her 10 golds there are the most of any female gymnast in history, and her 14 medals overall are the most of any American. Mary Lou Retton, the first American woman to take an all-around individual gold at an Olympics, has described Simone as being "in a class all by herself." Still, Simone says it's her teammates on the U.S. gymnastics squad who inspire her. "I look up to them. If I see Aly [Raisman] or Gabby [Douglas] doing something, I'm like, whoa," Simone says. "They always motivate me."
Simone's daring acrobatics have raised the bar in the playbook of gymnastics. Her signature floor-routine move, now officially called The Biles — a double layout with a half twist and forward landing, which she originally devised to relieve pain from a bone spur in her ankle — has assisted in setting a new standard for technical proficiency in the sport. But despite accolades, she has not been immune to criticism over her physical build or her race in the predominantly white world of professional gymnastics.
In 2013, when Italian gymnast Carlotta Ferlito infamously quipped, "Next time we should also paint our skin black, so we can win too," Simone was unfazed. "It went viral, but it didn't bother me one bit," she proclaims. "I guess I just have really tough skin. I was like, whatever."
Simone describes her body as "stockier" than other gymnasts' and admits that it used to make her self- conscious. However, she's learned to view her physique as an advantage. "I was built this way for a reason, so I'm going to use it," she says. If her jumps aren't perfect, Simone asserts with confidence, she can focus on nailing impressive air rotations powered by her strength. "To go out there and prove what I can do has taught me a lot about who I am," she adds. "We can push ourselves further. We always have more to give."
Simone is heavily favored to nearly sweep Rio, but she maintains that her top priority is staying healthy. Beyond that, she says she hopes to contribute to a consecutive group gold for the United States. As Simone shares, "The team comes first."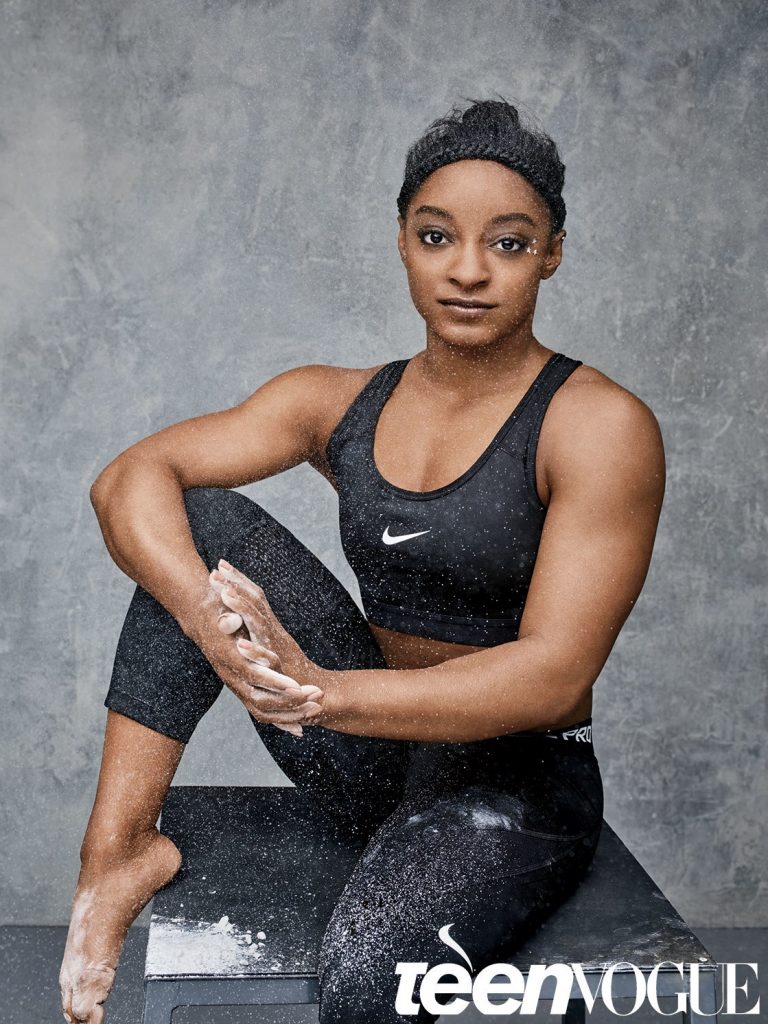 Related articles