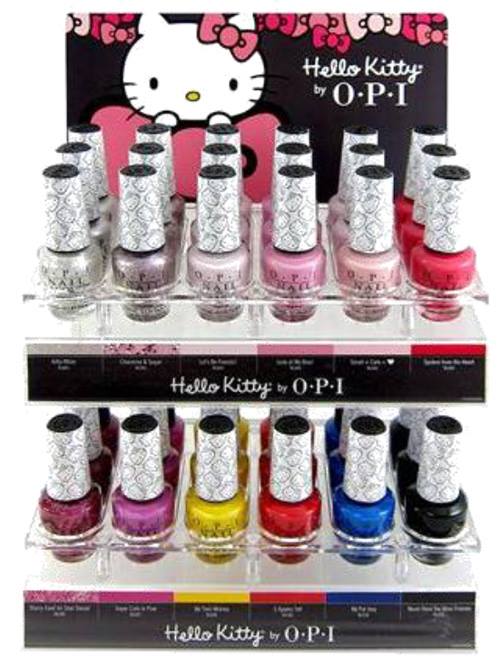 Hello Kitty by OPI Nail Polish Collection 2016. Our beloved Hello Kitty is teaming up with OPI for a fabulous new nail collection. Hitting stores in 2016, the collection features tons of mini sets as well as twelve new nail polishes all of which have adorable names with colors ranging from sparkling pink and white to red and blue. The release date has yet to be revealed but by the looks of promo pics Hello Kitty fans are in for quite a treat!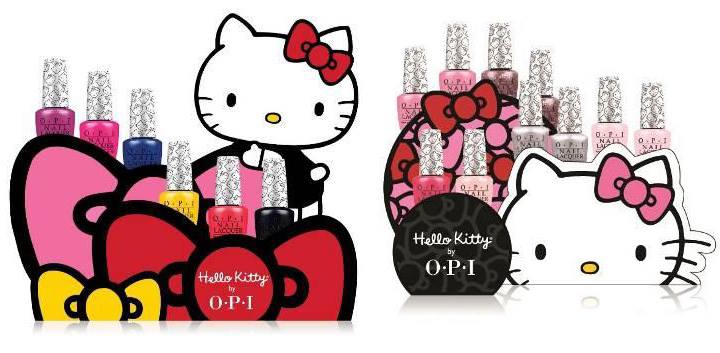 Shades:
NL H80 Kitty White – pearl of a girl white
NL H81 Charmmy & Sugar – sparkly pink for pretty pets
NL H82 Let's Be Friends! – this cotton-candy pink is my new bestie
NL H83 Look at My Bow! – this sweet-girl pink sits right at the top
NL H84 Small + Cute = ♥ – do the math…this baby pink is perfect
NL H85 Spoken from the Heart – I have deep feelings for this pretty coral
NL H86 Starry-Eyed for Dear Daniel – I just love this fun pink super-glitter
NL H87 Super Cute in Pink – I always say, "the pinker, the better"
NL H88 My Twin Mimmy – this sunny yellow is twice as nice
NL H89 5 Apples Tall – this apple red really measures up
NL H90 My Pal Joey – this true blue is always there for you
NL H91 Never Have Too Mani Friends! – Let's "ink" a date for our next manicure!
Related articles