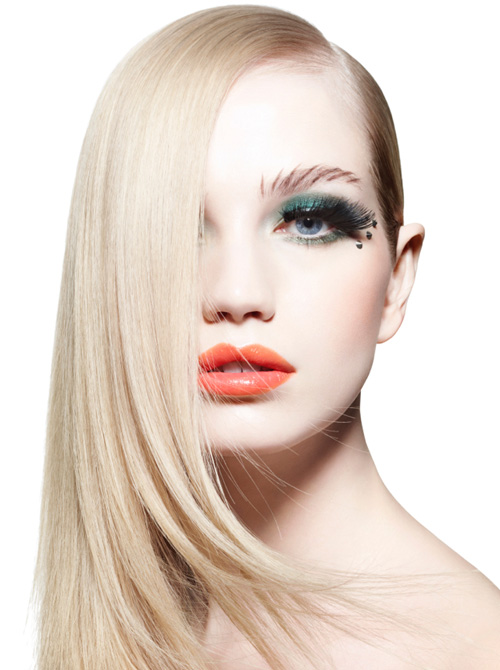 Step into your edgy side this fall with Shu Uemura's new Brave Beauty Collection for Fall 2014. This fall Shu Uemura is bringing us quite the exotic collection, and is offering something edgier to the makeup world. The Brave Beauty collection will feature new colorful eye palettes,  fierce false eyelashes, and even metal face jewelry. Avavible in stores August 1st, look below for more details.
shu uemura Brave Beauty Eye Palette – $90.00
Orange Palette: An ultra-bright orange accent, deep brown and plum definers, sandy pealr highlighters for the most daring spirits.
Green Palette: a tribe of forest-inspired hues including a vivid matte green artist accent shade, base shades with brown and grey hints, and metallic and pearl greens for definition.
Pink Palette: a harmony of hard and soft from rich burgundy and purple for definition to lightest rose shades to highlight your most feminine side.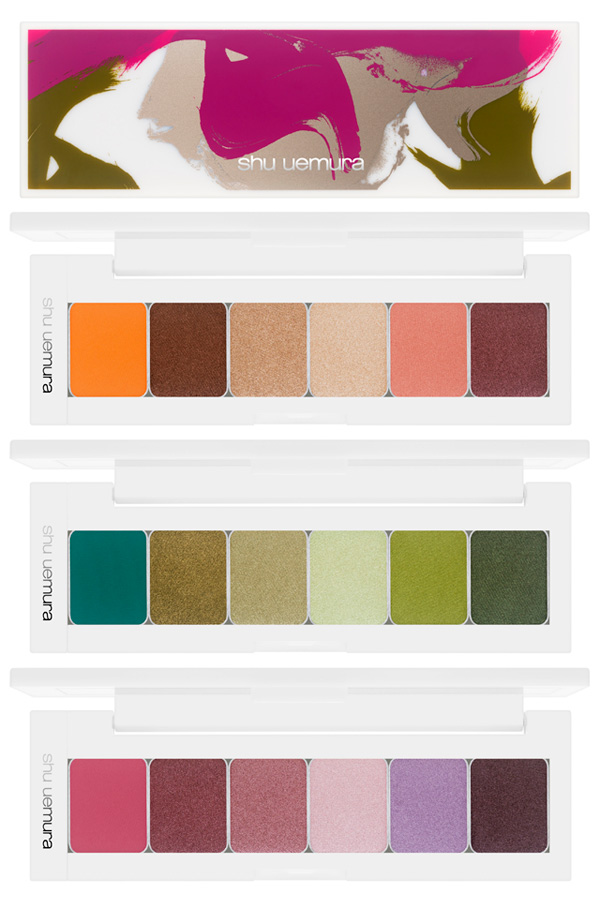 shu uemura Rouge Unlimited Lipstick – $36.00
Maroon: Rebellious rouge
Beige: Barely-there nude
Fuchsia: Hot pink
Rose: Romantic floral pink
Red: Luscious crimson
Orange: Adventurous orange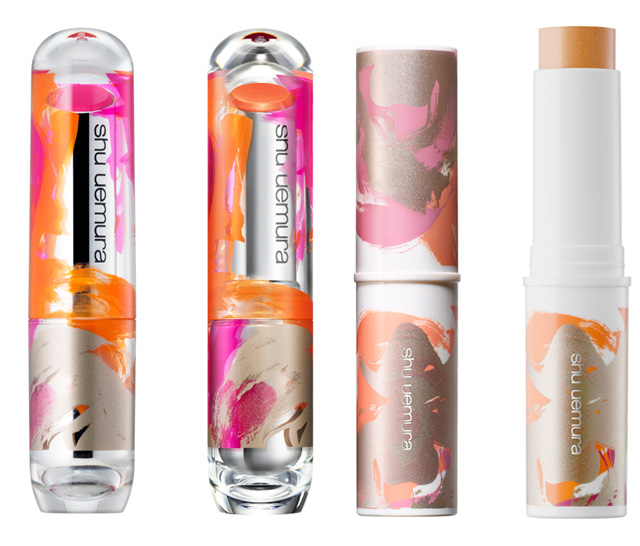 shu uemura Gel Pencil Liner – $36.00
Green
Violet Purple

shu uemura Satin Radiant Stick – $55.00
Light Pink: Fresh, youthful-looking natural flush (Highlight)
Bronze Gold: Sun-kissed radiance (Highlight)
Pink: Natural-looking rose flush (Blush)
Orange Coral: Alluring tangerine (Blush)
shu uemura Brave Beauty False Eyelash – $35.00
Sleek black false eyelashes for the warrior-chic look. The metal chain band screams cool edginess while the top layer of soft baby feathers add the ultimate volume to the eyes.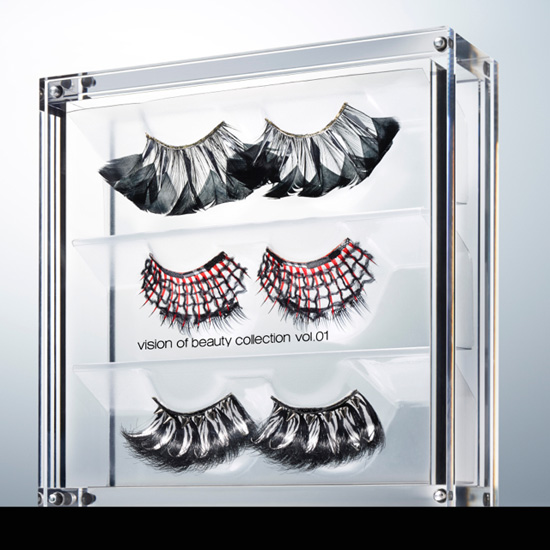 shu uemura Face Studs – $35.00
Punk-chic jewelry reinvented for the face. A mix of pyramid and cone shaped studs in gold and silver for a fearless statement.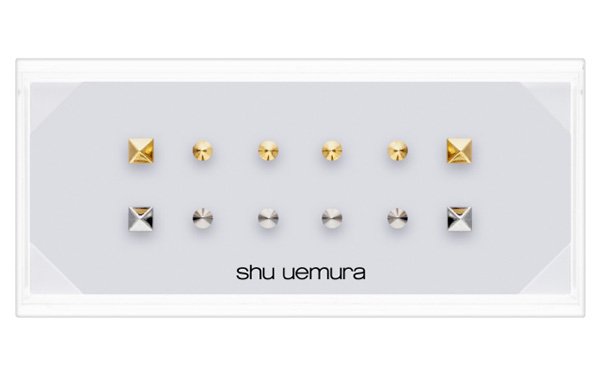 shu uemura Artist Edition False Eyelash Collection – Limited Edition – $500
An art object created with Uchiide's boundless creativity in a limited-edition set that includes extravagant couture lashes and a visual book in a premium acrylic box.
Related articles