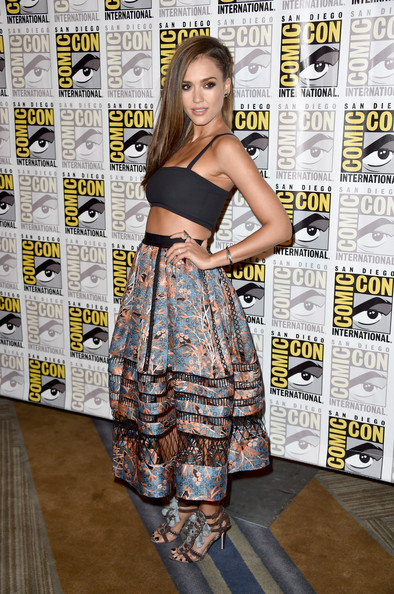 Celebs showing off the hottest fashion at Comic-Con 2014
Comic-Con 2014 was filled with many exciting moments, from previewing our favorite tv shows & movies, to seeing some of the hottest celebs. Our favorite moments of course were stalking the hot celebs and seeing what they were wearing.
It seems as if celebs went all out at this years Comic Con and didn't hold anything back when it came to showcasing fab fashion. From Nina Dobrev showing off chic pink heels, to Jessica Alba getting quite fashionable in a two-piece Tanya Taylor and Zimmerman set. Celebs worked their best style at the event and we loved every minute of it. Take a peek at some of the hottest looks after the drop.
Related articles