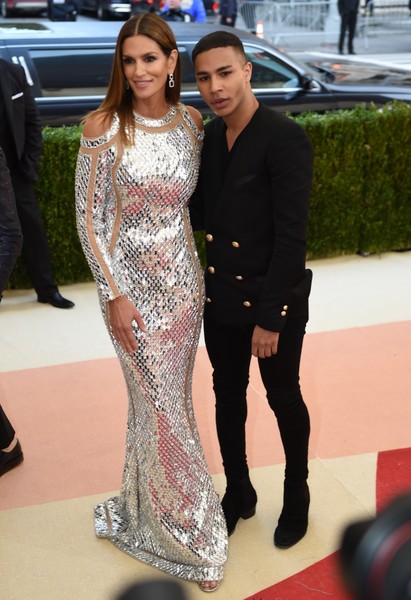 Get The Look: Cindy Crawford at the 2016 Met Gala. Cindy Crawford stunned in a beautiful silvery scaled Balmain gown at this week's Met Gala. Her makeup look featured smoldering smokey eyes & nude lips to compliment her gown. See how her look was created with Rimmel London Makeup Artist Jo Baker after the drop.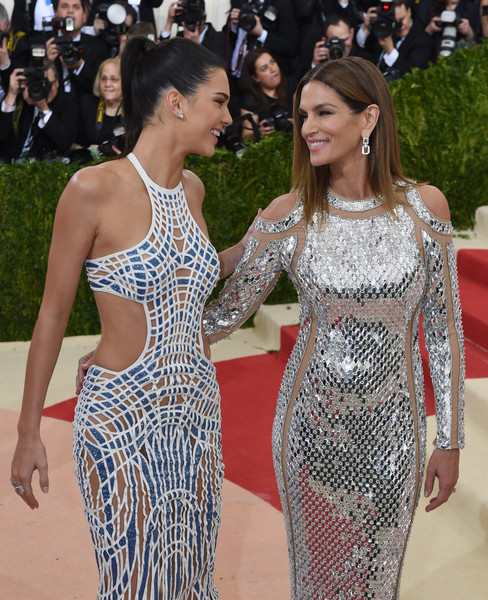 Who: Supermodel Cindy Crawford at the 2016 Met Gala: Manus x Machina.
The Look: Futuristic Mermaid
The Inspiration: Rimmel London Makeup Artist Jo Baker balanced the legendary model's silvery scaled Balmain gown with smokey pink eyes and a soft, pinky-nude lip. Her look was fluid, modern and chic.
How to Get the Look:
SKIN
Jo prepped Cindy's skin using Meaningful Beauty Ultra Lifting and Firming Serum to smoothe skin and then applied Rimmel London Lasting Finish Primer to blur any imperfections. Using a foundation brush, she blended Rimmel London Lasting Finish 25H Foundation in Classic Beige for flawless coverage. Embracing Cindy's "beach babe" persona, Jo utilized the bronzer in Rimmel London Sculpting & Highlighting Kit by Kate Moss in Golden Sands, giving Cindy a warm glow all over her face and then swiped the apples of her cheeks with the blush tone.
LIPS
Jo applied Rimmel London Exaggerate Automatic Lip Liner in Innocent to Cindy's lips, creating a soft, symmetrical lip line. She then filled in lips with the liner to create a base for Rimmel London Lasting Finish Lipstick by Kate Moss in #45 – the perfect nude pink.
EYES & BROWS
Jo and Cindy wanted a soft, dreamy and smokey eye and kept the palette cool to compliment her silver dress. First, Jo smudged Rimmel London ScandalEyes Eyeshadow Stick in Trespassing Taupe on the back of her hand and applied it across Cindy's eyelid and under her lash line a soft shadow brush. She then added Rimmel London ScandalEyes Eyeshadow Stick in Bootleg Brown near the lash line to create depth and density. Finally, she applied Rimmel London ScandalEyes XX-treme Mascara in Black to her lashes creating dramatic length.
Although Cindy is a natural brunette, her hair is slightly lighter than usual. To fill in her browns, Jo applied Rimmel London Brow This Way Eyebrow Sculpting Kit in Blonde to groom and sculpt her brows.
Related articles