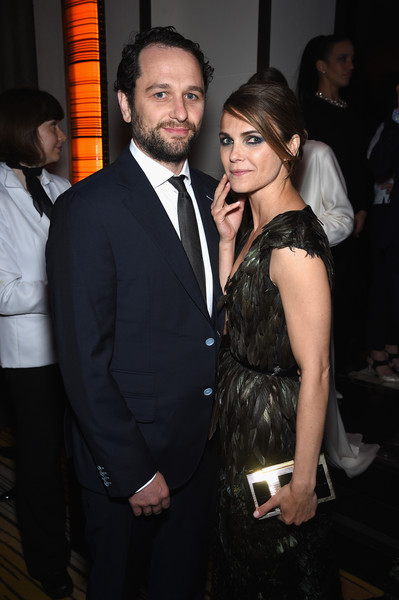 Get The Look – Kerri Russell's 2015 Met Ball Sleek Bun. Actress Kerri Russell looked amazing at the 2015 Met Ball. She showcased a very sultry look inspired by Wong Kar-Wai's film "In The Mood For Love".  Celebrity stylist Brian Magallones tells us step by step how you can recreate her look after the drop.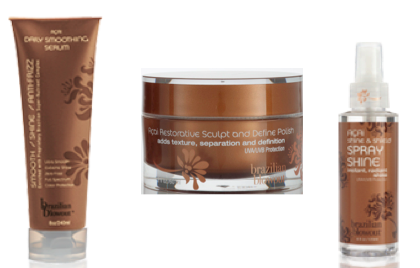 Stylist: Brian Magallones (celebrity clients include: Elisabeth Moss, Tessa Thompson, Maria Bello)
The inspiration for Keri's hair tonight was Wong Kar-Wai's film "In The Mood For Love" – sleek and chic, yet soft and romantic. Brian used Brazilian Blowout styling products to tame Keri's naturally curly hair, allowing him to keep the hair sleek, shiny, and frizz free.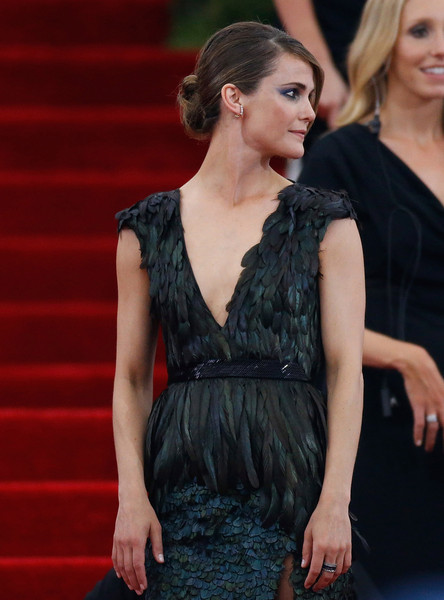 Used a small amount of Brazilian Blowout Acai Daily Smoothing Serum
Dried hair in 2 inch sections and set in Velcro rollers.
Removed the rollers, and used a 1.75 inch barrel curling iron to add a bit more curl. "Even the sleekest need to be curled first for a more "finished" look."
Next, brushed through hair to relax the curl
Used Brazilian Blowout Acai Restorative Sculpt & Define Polish to slick hair back into an imperfect bun, maintaing a modern and youthful look. Left some pieces out in the front to create a long, sexy, swooping bang that can be left out or tucked behind her ear
Finished her look with a spritz of Brazilian Blowout Acai Shine & Shield Shine Spray, and she was off to the red carpet!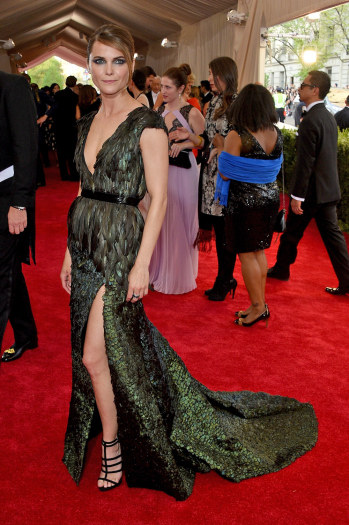 Related articles