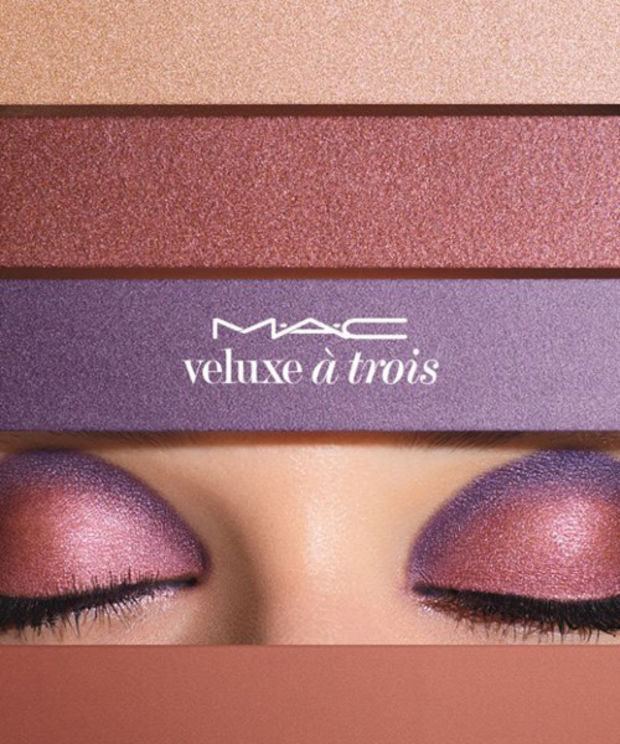 MAC Veluxe a Trois Makeup Collection For Fall 2015. Turn up the intensity in your eyes with Mac's Veluxe a Trois Makeup Collection. Featuring stunning  Veluxe Pearl pearl formula, the collection will release an array of shadow trios, lipsticks, as well as glasses. Avavible in stores August 20th, look below for more details.
Veluxe Pearl Fusion Shadow- innovative eyeshadows, the eyes shine in many ways – immediately as triple combo. This refined powder cream formula is reshuffled in a total of six palettes, each with three colors – richness of tones for each day use, such as Claretluxe, Lapisluxe, Cool Companions, Collective Chic, Ginger Luxe (online only) and Fabulous Three (online only).
Lipstick – Limited Edition – $16.00 / $19.00 CAD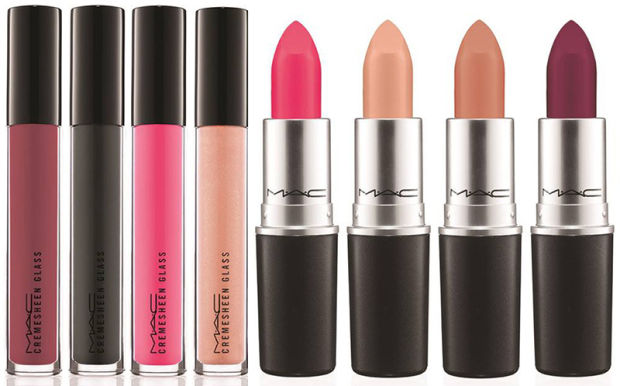 Flowerscope – Red pink with blue undertones (Cremesheen)
Pillow Talk – Malty Warm Nude (Cremesheen)
Quelle Surprise – Deep Purple Berry (Cremesheen)
How Tropical – Nude Beige (Cremesheen)
Heaux – Berry (Cremesheen) (Online Exclusive)
Royally Riotous – Malty warm brown (Amplified) (Online Exclusive)
Cremesheen Glass – Limited Edition – $20.00 / $23.00 CAD
Softly Lit – Soft Beige
Loud & Lovely – Fuchsia
Dark Outsider – Black
Richly Revered– Wine Brown
You've Got it – Soft Taupey Nude (Online Exclusive)
Over Indulgence – Nude tangerine (Online Exclusive)
Veluxe Pearlfusion Shadow Trio – Limited Edition – $25.00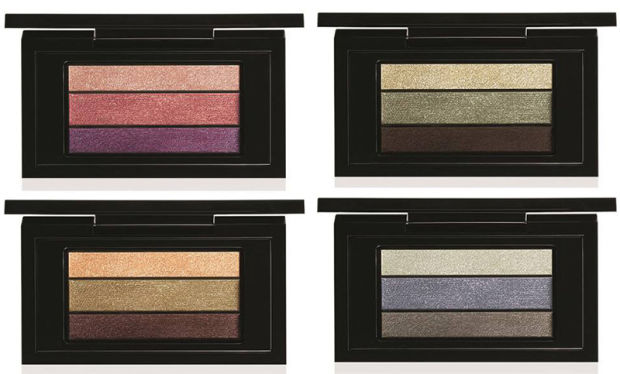 Lapisluxe – White sparkle/ Sparkly ocean blue/ deep grey navy
Cool Companions – Light Gold/ Green/ Black
Collective Chic – Peachy Champagne/ Green khaki/ Plummy Brown
Clare – Light pearly pink/ burgundy pink red/ Purple
Gingerluxe – Tangerine orange/ Yellow Gold/ Deep sparkly khaki (Online Exclusive)
Fabulous Three – Champagne beige/ Rosy Pink/ Burgundy (Online Exclusive)
Haute & Naughty Too Black Lash – $22.00 / $30.00 CAD
Intense black
Haute & Naughty Waterproof lash- shockproof!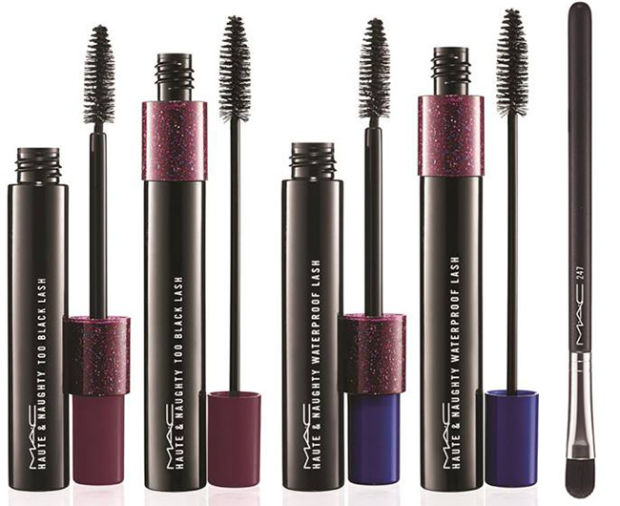 Black
Related articles