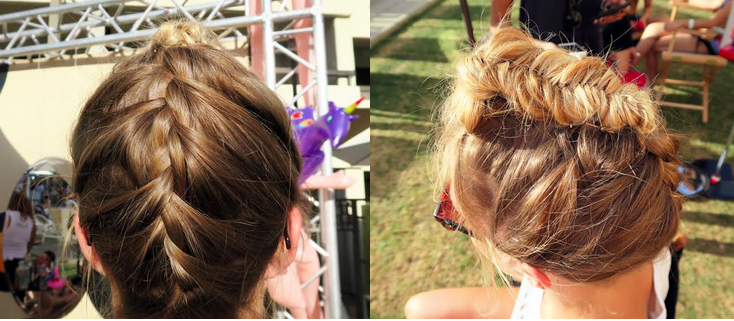 2015 Summer Hair Trend – MOWAHK FISHTAIL BRAID. Looking for another edgy way to work braided hairstyles this summer, then check out the Mohawk fishtail braid. Created by OSiS+ by ​Schwarzkopf Professional Amber Dawn. Get step by step tips on how you can create the look yourself after the drop.
MOWAHK FISHTAIL BRAID: Perfect for when you want to keep your hair out of the pool and still look seriously stylish, celebrity stylist Amber Dawn created this sexy look with edge:
Step 1: Place your head upside down and create a French braid all the way from the nape of your neck to the front of your neckline, remember to keep it tight to the scalp.
Step 2: Once to the front of your hairline, start braiding a fishtail braid.
Step 3: Braid all the way to the end of hair and secure with elastic.
Step 4: Sprinkle the braid with OSiS+ Dust It ($23 at LoxaBeuaty.com) and pull apart for width.
Step 5: Fold braid backwards to the crown and pin to head.
Step 6: Finish with a quick spray of OSiS+ Elastic Flexible Hold Hairspray ($19 at LoxaBeauty.com)..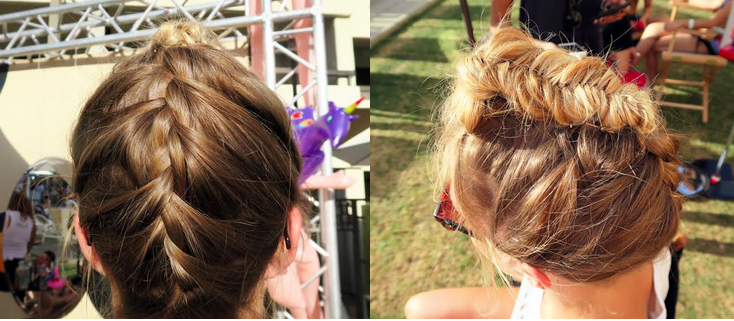 Related articles