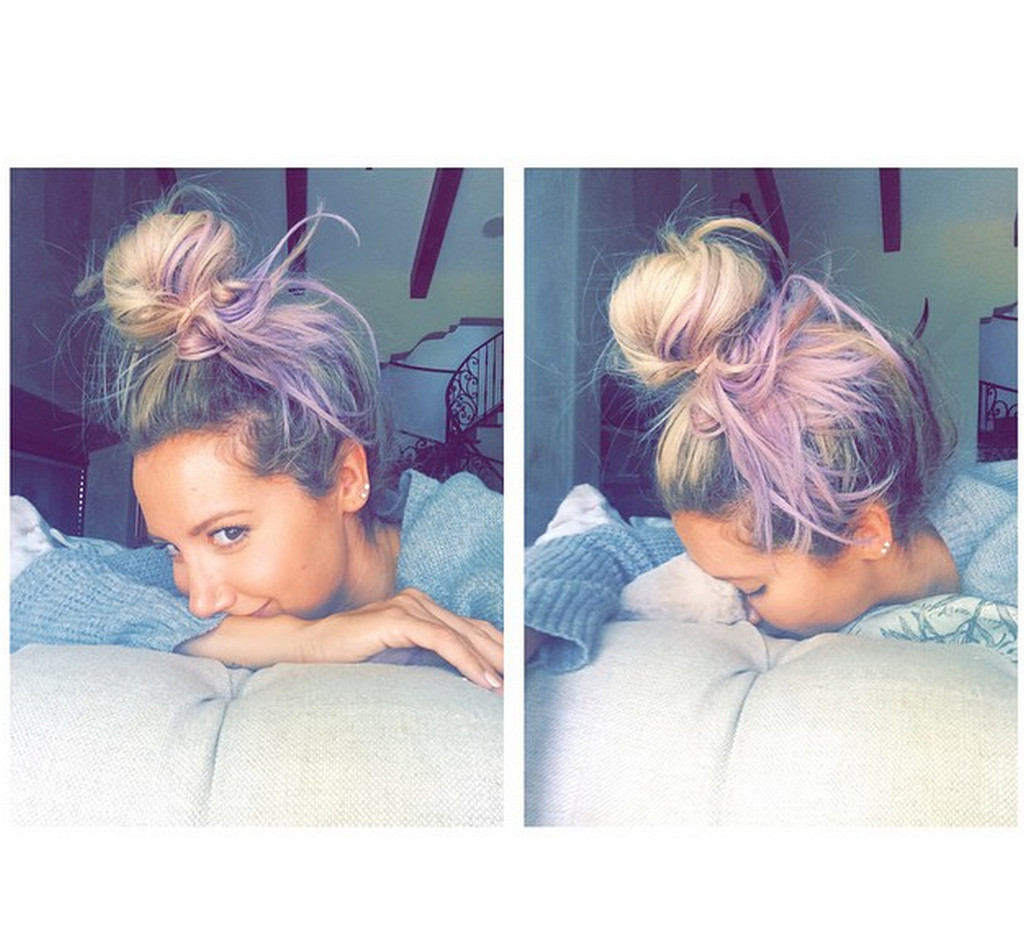 In other hair news, newlywed Ashley Tisdale also chose to try a new hairstyle this week and it includes soft lavender strands. Although her new lavender shade is very subtle, it's still a fun play on color that we totally adore.
She posted her new look via instagram with the caption
"I may have a cold but I got lavender in my bun :)"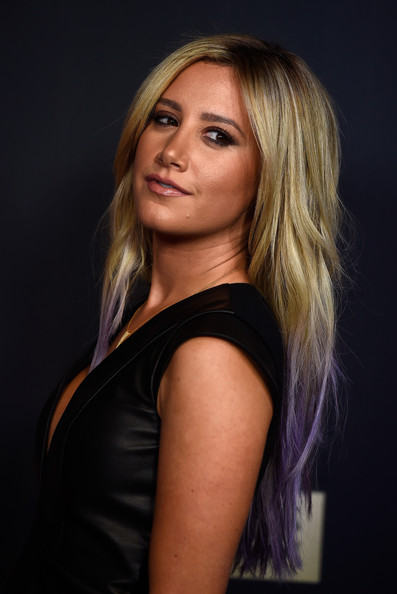 Ashley was also spotted with her new lavender strands with new hubby Christopher French at the premiere screening of AMC Networks' 'The Walking Dead' Season 5.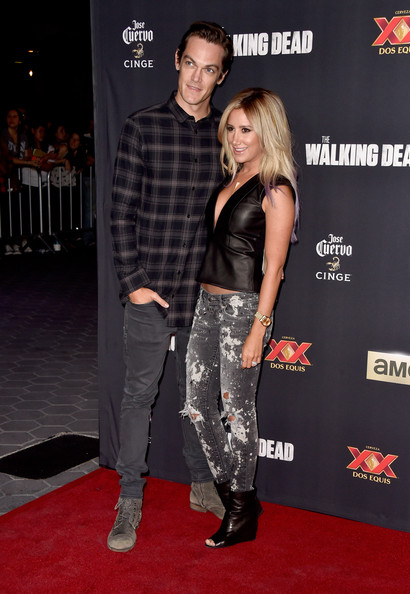 It's nice to see that even though the weather is getting colder, cotton colored tresses are still relevant! She probably also wanted to wait until her wedding was over to dye her hair.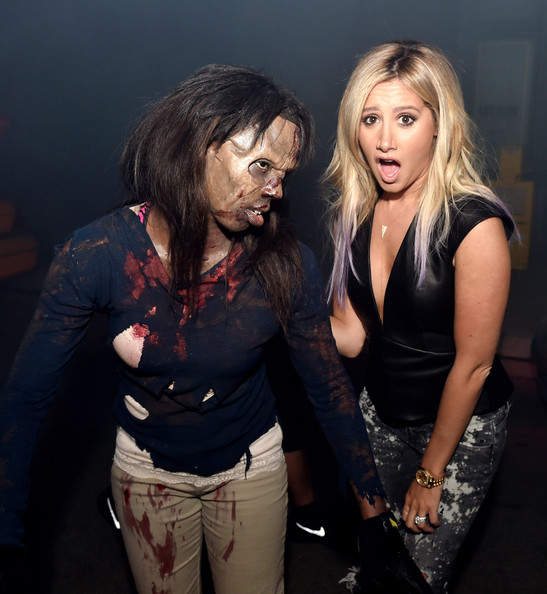 Love it, peep her new wedding bling!
Related articles